Answer :
Assignment 1: Literature Review
Topic: Big data in health care
Introduction
The influence of Information and Communication Technology is flourishing well in different service sectors of the world. In other words, ICT can be used in multiple forms and multiple ways in numerous work fields for various purposes. It depends on the user how to give a new form and how to use ICT for achieving small or medium and large business goals and objectives. Big Data is a large set of data records that is operated in multiple business sectors for managing huge information of people working or dealing in multiple sectors.
The report will identify and analyse about Big Data in Health Care and its multiple ways of operating process and challenges faced by different people in relation to the health care sectors of the world.
Research questions
What is the use of big data in Health Care organisations for handling data?

What is the impact of use of Big Data in the productivity of the Health Care organsiations?

What are the challenges Health Care organisations faces while handling big data?
Search Strategy
In order to justify the chosen research issue there has been several resources taken from different sources. Various online research articles and reviewed journals has been taken for justifying the chosen research issue as per the concept of methodology.
Source




Keyword




No of Literatures




No of Included Literature




No of Excluded Literature




Online Publisher (IEEE)




Big Data and its use in the organisation




3




1




2




Scholars




Big Data in Health and Care




5




2




3




ICT and Big Data




5




4




1




Challenges faced while Managing Big Data by the use of ICT in Health Care




8




5




3



Understanding the Concept of Big Data in Health Care
Big Data in Health Care service sector is an infinite amount of data kept within the health care professionals and providers. Wang, Kung and Byrd (2018) opined that the use of big data in health care services should give rise to value-based care for people of all ages. In other words, it signifies that health care sectors are emerging well with the influence of information and computer technology; therefore, patients of all ages should be treated well by the medical experts. In addition, it tries to depict that along with the medical cure; the data of all patients should be safely secured and handled by the big data analytics and health care service providers as well. For example, it is helpful in heightening health care marketing efforts with information about patients, consumers and physicians' needs and preferences altogether. Other than this, health care big data is useful in identifying the pattern of changes in a patient or in a hospital organisation. Moreover, health care big data provide multiple benefits in enhancing efficacy, competence and personalization. Hence, it justifies the fact that Big Data in Health care service is a big concern for the contemporary world. However, despite several benefits, it comprises of several pros and cons in respect of managing big data in health care services.
Theme one: Managing of Big Data in Healthcare by the help of ICT –
Health Care service is a big platform of business that offers an opportunity to work with a collection of data records. In fact, managing of unlimited data is a serious concern for working professionals and health care professionals as well. Rouleau et al. (2015) stated that by the help of using information and communication technology nursing environment could be managed well. The statement is based on the primary outcome of research on the practice of nursing interventions, which is an organisational process. The stated argument delineates the fact that managing big data is a learning process for the nursing professionals for acknowledging the techniques well for securing data in an appropriate place and manner. This can be beneficial for both patients and nurses together. The research provides a secondary outcome that by good conduct of learning process nurses are able to function technical operations in health care services well. Additionally, it offers satisfaction to the patients, as they are dependent on the computational technique generating information about health conditions. On the contrary, Ma et al. (2017) argued that the health care system could be managed in a better way by maintaining an advanced management model that will manage big data in this service sector. In other words, it can be pursued by the help of ICT in a systematic technique, which should be offered in all medical institutions that provide health care services. The model can be illustrated below:-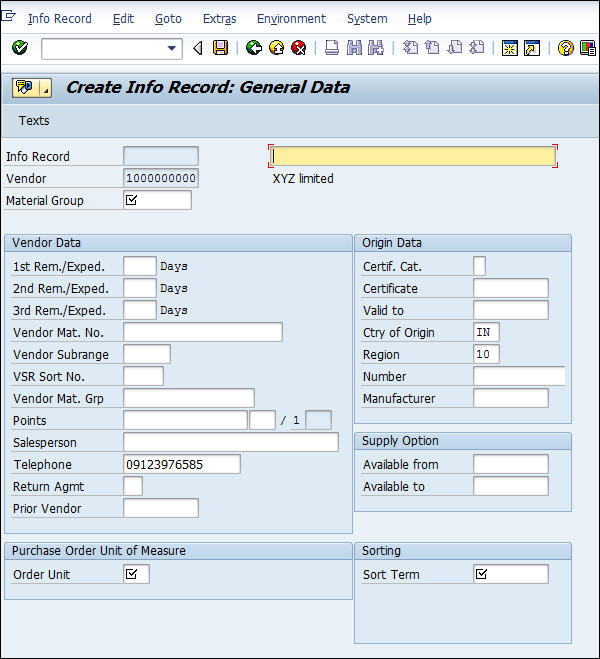 Figure 1: Big Health Macro-Model
(Source: Ma et al. 2017)
The model shows a scientific method of managing big data in medical institutions. As per Ma et al. (2017) building an architecture of medical cloud centre as the core helps in achieving optimal health care services and help in mitigating financial burdens as well. Apart from this, the medical institutions are able to grow well, develop in the application of managing big data and create a sustainable medical technology in society. On the other hand, Ariani et al. (2017) shared a statement that the information and communication technology used for preparing medical devices presents an innovative way of managing big data. In other words, ICT can reduce the cost, progress health information exchange and improve health care admittance well. In addition, it also develops public and personalized medicines. The statement is provided based on research and survey in most developing countries where such application system is at progress. As per the report placed by the World Health Organisation, there are some advanced uses of ICT in the health care services for providing potential benefits to the patients worldwide. Those are the use of Electronic health or e-health service, mobile health or m-health service and e-learning or m-learning service available in the developing countries of the world now. The image showing e-prescription as one example:-
Figure 2: e-prescription image
(Source: Frost and Sullivan 2015)
By the help of e-prescription as one of the e-health care service, patients can reach doctors across the world. On the other hand, by the help of online web portal interaction system through e-health care, patients are able to interact with medical experts and providers. Moreover, e-learning and m-learning are also possible for most of the developing countries like Africa, India and most of the middle-east countries as well. The below image shows the process of patient and doctor interaction portal system as one such innovation technique:-
Figure 3: Patient Portal Interaction System to the health care providers
(Source: Frost and Sullivan 2015)
Frost and Sullivan (2015) believe that patients and doctors or physicians should have an interactive platform for discussing personal issues and problems and share about individual ailments post recovery of any kind of treatments. On the other hand, m-health care service is also available providing a similar range of services. However, it has some potential barriers such as interoperability, lack of skills, knowledge, and data protection. Gleason (2015) stated that there needs to be a secured system before inventing m-health care services in the world. In relation to this, it has been identified that most of the developing countries are inefficient in learning the techniques of using such innovations. As a result, managing big data is essential for all types of health care sectors. Thus an electronic and mobile health care learning and service need institutionalized training and development programs for individuals. Therefore, it can be effective for sustaining and managing Big Data in health care services.
Theme two: Challenges faced while Managing Big Data by the use of ICT in Health Care –
Challenges exist in all types of health care sectors while managing big data with the help of ICT. According to Joyia et al. (2017) challenges in health care, big data management had a deep impact on individuals. In other words, it has various challenges related to a software implementation of medical analytics schemes. Based on the research and investigation, the use of ICT has brought some incredible changes in the medical province. Furthermore, it has identified that the use of cloud in IOT has evolved the risk factors like non-compliance in the health care environment. However, it can be dangerous for securing data for patients and service providers as well. On the contrary, Kruse et al. (2016) opined that challenges are faced due to hardware functioning and design optimization issues during installation of devices by the engineers. Therefore, this research and analysis can be useful for those engineers who need mechanical training in learning such skills. Hence, it can help them in reducing the possibility of risks and increase compellability in handling devices for controlling big data records for medical services. The research and survey data says that challenges are also faced due to some financial feasibility in e and m-health systems. Heinrich et al. (2016) stated that due to quality, access, cost and poor infrastructure of some of the health care organisations it becomes a big challenge for establishing ICT services for managing data. It can be shown by the help of a flow chart below as follows:-
Figure 4: Approach to develop health care services
(Source: Heinrich et al. 2016)
The figure tries to portray that if the cost increases then it becomes a challenge for few to access the service easily due to low income and low living standard, whereas if cost is reduced then quality goes down. The statement placed depicts that all the three major components quality, accessibility and the cost are regarded as Iron Triangle of Health Care. For example in countries like Tanzania face such challenges in acquiring m-health care services. Hence, due to a minor change in the order can disrupt the chain system of these components in managing big data in the health care services. Other than this, Vayena et al. (2018) argued that due to an uneconomical policy implication of big data on health care sectors, it becomes a big challenge. Depending on the investigation in respect of the above argument, it undergoes a deep analysis of the fact and encountered a reality that due to lack of strong evidence, it is not possible to find some better policymakers to realise the significance of prioritizing m-health care activities in some of the developing countries over public health intervention projects. Hence, the analysis of this argument clearly establishes the concept that the ethical code of conduct, privacy policy and security should be provided by the Government in every single country in health care sectors. At least that could enhance sound accountability and transparency in managing big data in this particular sector. Another argument stated by Suter-Crazzolara (2018) that challenges in managing data appear due to the mining system in biomedical devices in the EMR system. The statement means that it is difficult to interpret the language of unstructured data into semantically standard data for patients in some of the health care sectors. Therefore, a logical data warehouse should be put in place to help in the right data interpretation of language coming in EMR systems and understand the velocity, quantity, cost, diversity, and reliability of data appearing in the system. However, this type of technology can be introduced by the potential partnership and association of various hospital organisations and the Government.
Analysis and Synthesis of the literature highlighting the similarities and differences of opinions-
The analysis of the above reviews of different authors in relation to the topic of Big Data in Health Care has provided a logical perception. As stated by Benhlima (2018) that managing big data in the health care sector is an architectural framework. In other words, it indicated the fact that managing big data in the health care sector is not possible with a casual approach, as it has some limitations of hardware and software optimization issues. It needs a logical framework and perfection in presenting the work with appropriateness. Hence, it cannot be possible to give it complete perfection without a good framework. Besides, some indicated the fact that it cannot manage well due to some ethical and security challenges as well. Considering all the arguments and opinions here, it has been identified here that the primary gap that has been noticed in all the investigation is the policy-making implications not rightly operated by the policymakers. Furthermore, it has been noticed that some of the medical institutions and hospital management are also responsible for not providing adequate knowledge and training for the nurses and other technicians to understand and read the language of machines and devices for managing big data. Therefore, it can be recommended for all the health care institutions and educational sectors providing medical degrees to incorporate some better training methodologies for the young learners and also to the medical practitioners to understand well about big data management. Hence, it can offer quality and value-based care for patients. Moreover, the governing bodies and some philanthropic agencies should also focus on implementing such technologies to improve better services.
Conclusion
The overall analysis of the topic is an acknowledgement of using Big Data in health care sectors effectively for patients. It has placed differences of opinions on different themes that have successfully helped in understanding the utilization and application of ICT in an appropriate manner for handling and operating the big data of large health care organisations as well as small and medium-sized medical institutions and educational sectors. Therefore, analysis of the topic is a systematic learning process for the learner to understand the concept of big data in health care services.