Law
Law Essay Writing Service

ABC assignment help has an improved law essay writing service where you get best law essay help through renowned professionals in the field. Our online law experts know the complexities of working on law essays and help you excel by providing specialised law essay writing service.
We are here to help you grasp law as a subject and achieve high grades to make a successful career in the field of law. Our customized law essay writing service ease out your burden of completing numerous essays while conducting thorough research and analysis of every topic and case associated with the field of law.
Every student pursuing a course on law has the dream of building a prominent career in this field. However, achieving this aim requires strong academic record as well as adequate learning and skills to achieve success and improve the chances of getting selected by a potential employer.
Our team of essay writers help you not only to achieve high grades through impressive law essays but moves ahead and assist you in understanding the peculiarities of the subject and proper way of connecting theory with practical scenario. We help you to reduce the burden of multiple law essays and assignments and give an opportunity to explore the subject to secure desired grades.
This is why we hire a team of professionals in the field of law to add a unique and professional approach in every law essay and assisting you throughout the process of writing a law essay.
Professional Help from our Law essay writers

We at ABC assignment help strive to help students in every possible manner so that they can fulfil their dream of becoming an efficient law professional. So, we hire only professionals in the field of law to offer best essay writing service. Our team of law tutors is well versed with various academic requirements and university standards in relation to law as an academic course. Our law tutors makes sure that you never miss a deadline as they take control of completing complex law essays within a stipulated time.
They are trained to handle the academic pressure and therefore are capable of providing customized law essay writing service. Every piece of work coming from our law tutors is thoroughly checked for quality so that you get high grades and impress your examiner with A-grade level law essays.
We also have a dedicated team of editors and proof readers to check the quality of every law essay before it is actually delivered to your inbox.
Our team of legal professionals can work on law case studies; provide unique answers to real-life law questions that needs professional insight. Moreover, you can contact our law essay writers any time as they work round the clock to provide you required assistance and make complex law essays easy for you to understand and complete.
Law as an Academic Subject

Law essays can be on any topic and sub-area that needs specialized knowledge and real-life experience to analyse the issue and provide appropriate essay writing service. There are several different branches of law where you can ask an expert essay writing help from us, like:
Administrative law Essay

Contract law Essay

Criminal law Essay

Constitutional law Essay

Environmental law Essay

Equity law Essay help

Intellectual law Essay

Tort law Essay

Property law Essay
The long list of subjects under law makes it important that you get essay writing help from the expert having a qualification and experience in your particular branch of law.
We at ABC assignment help always allocate your essay to the expert in the specific law ensuring that you always get impressive and analytical essays as required by the topic or context.
Why Choose Law Essay Writing service from ABC assignment help

With so many law essay writing services available in market, why should you choose abcassignmenthelp for your law essay help requirements? We differentiate our law essay writing services with several value-added packages available free of cost that may otherwise cost you huge amount. You can always expect 100% original work that is plagiarism free and properly referenced coupled with in-text citations. Our law essay-writing experts are very clear about the different between references and bibliography and ensure that you get exactly what is expected every time you place an order for law essay writing service with us.
It is important in case of law essays that a reference list is provided along with a bibliography as several sources are to be consulted before reaching a law solution.
However, all these sources may not be directly used within the essay making it important to provide a separate bibliography. You can contact your project manager handling your law essay any time and have a one-to-ne conversation with our executives and experts as well.
Also, you get the benefits of 100% satisfaction as we provide free revisions to ensure quality of every essay till you are satisfied with the solution to the assigned law essay. Above all, these value-added benefits come completely free of cost.
So, stop your search for someone to write your law essays in a professional way and contact one of our law experts to improve your grades with every law essay delivered by our team of law professionals.
Customer Testimonials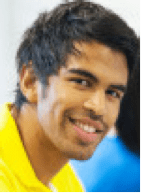 Remus, Queensland
This assignment wing has such efficient expert advisers and academicians who have helped me with most of Assignments and studies and it's a sheer blessing to me for the sort of high quality, error free works they deliver and it's very impressive that way. Their speed is one among their advantages and I loved their service as they did my analysis on Depreciation and my teacher graded me well.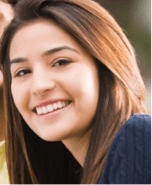 Lana, Canberra
I was always insecure as I scored the lowest among all my friends and this made them treat me different and I felt terrible, during most of the times. There was an exam that was approaching and my fear started to haunt me, and this is when I signed up to their service online and their expert guidance and teaching style helped me top the class. You should also sign up right away.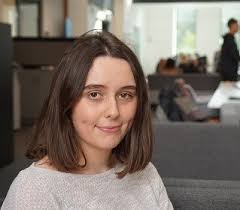 Mia, Sydney
I was in need of some expert assistance with my Research paper as I was in my final year it was something compulsory, ABC Assignment help has such splendorous academicians who were very friendly and helped me frame everything with utmost patience and this helped me finish it easily. Well, I must say I was pretty impressed with them.