Law202 Answers On Corporations Law Qu...
Law202 Answers on Corporations Law Questions
Answer
Case Law
Answer to question no-1
There are the following issues which have been found in this report related to the legal implication on the company.
Whether running business in the form of company is beneficial as compared to other forms of business like sole proprietorship or partnership or not?

Steps for registration of a company?

Advantages and disadvantages of a company form of business?

Suggesting Michael and his sons the best form of business for their business.
What is the company?
A company or corporation has separate legal entity from its creator. Company is created by either charter or prescription or by any legislation. There are basically two types of companies in Australia which are mentioned herein (Australian securities and investment commission, 2018).
A public company: and

A private company (most popular type)
Features of Company
Separate Legal Entity –

The separate legal entity distinct company from the partnership and other forms of business. It states that the company is wholesomely responsible for the repayment of debts of creditors and in no case the member is liable to pay from their own pocket and in no circumstances the members can be sued; (

Lipton, Herzberg, & Welsh,2014).

Incorporated Association -

A company comes into existence when it is registered under the relevant statute;

Artificial Legal Person –

The company is not individual therefore not a natural person. Therefore the company is an artificial person which can be sued or can sue, can enter into contracts in its own name, etc.

Perpetual Existence –

The Company stays on forever and doesn't matter on the death of any member or shareholder.
Process of Incorporating Company
Australian Securities and Investments Commission
Every company in order to get itself registered shall register itself with Australian Securities and Investments Commission.
Firstly, you need to register on the ASIC website by filing form No. 201 and post-filing the form the fee is required to be paid. The ASIC website also allows one feature named "help me decide" which help user decide that if a company form of business is best for the user or not.
Secondly, the name is required to be chosen. The ASIC provides the facility for online search of names TOC check if certain names or trademark is not already registered to avoid confusion. There is a certain limitation to what name can't be chosen or what words can't be used while the incorporation of a company. The company name can include the number of characters.
Post finalizing of company's name, the company is required to choose the rules and regulation for itself which they hall adhere to. This shall include:
Articles of association;

Memorandum of Association;

The constitution
As held in the case of Knight Frank Australia Pty Ltd v Paley Properties Pty Ltd [2014] SASCFC 103, it is found that, the company is required to choose who will run the company or who will manage the day to day affairs by appointing directors. The shareholders are also required to be chosen in order to see which investors are ready to invest in the business. With this company is also required to choose the share structure like a company will issue equity shares or preference shares or of some other kind to investor.
Fifthly, the company is required to choose the permanent registered place where the company will operate from and where all the books of accounts will be kept. In addition to this, the company can further choose some other place to operate itself without any limitation.
Post fulfilling all the above-mentioned requirements the company can apply for the registration certificate and CAN.
Advantages and Disadvantages of company
Advantages:
Liability of shareholder is limited;

Easy transferability;

Easy to trade anywhere;

Favorable taxation rate;

Wider access to capital.
Disadvantages:
Expensive to incorporate:

Too much compliances:

Financial affairs are public:

Dividend distribution is taxable.
In the given case, Michael and his sons are making up their mind to convert their business into company form which is a wise idea. Michael is already into his business from the last 30 years and is very popular. In order to expand business at large by fulfilling certain terms and conditions, Michael can list his company on the stock exchange to get wider reach all, over the country. Only company form of business provided the facility of listing. The company also provides various advantages such as easier access to capital which Michael is looking forward to. Also, the lower tax will help Michael retain higher profits in business and distribute more dividends to its shareholders.
Nowadays forming company is very simple and easy process unlike earlier. The company can be incorporated in as low as one day and even small to small businessman or shopkeeper can incorporate a company without much hassle. In private limited company, the ownership is held generally by one or more individual or enterprise which allows the owner to restrict the distribution of ownership. In this manner, ownership can be easily protected or can be distributed between two or three people as per the will of person incorporating the company. Therefore, two sons of Michael can't be able to push out Michael in any circumstances. As also the liability of members is limited, therefore under no circumstances, Michael will be held personally liable to pay debts.
As per above-mentioned discussion, it is concluded that Michael shall go for company form of business in order to gain more market, to expand more, to reach out to more and more people. As now the number of members is three, a private company can be formed which allow Michael to retain ownership by holding 50-70% stake in the company. In this way, Michael can retain ownership. Also, investors like venture capitalist prefer to invest in a company form of business rather of the sole proprietorship. Therefore Michael shall proceed towards incorporating a company as per the process mentioned above to access all the lucrative advantages that company form of business provides.
Answer to question no-2
Issue
What are the issues in the contract of George that need to be determined?

What are the applicable laws and regulations that apply to the case of George?

What are the statutory assumption of the indoor management rule and what are they?
Rules
The issue in the given case refers to whether offering more discount than allowed in the contract of George, a salesman of Golden Gate Technologies (GGT) Ltd can make it voidable? He was approached by Brendan a CIO of Poolworths Ltd. which is a supermarket situated in New South Wales for purchase of software worth $2 Million. George had offered a 15% discount to him. In reality, it was clearly mentioned in the contract of George that he is permitted to offer a 10 % discount for sales. In the case of offering a discount of more than 10%, the approval is required from the manager.
But he was not willing to let go of such a huge amount of sales, so he offered a 15% discount to Brendan. But as soon as Brendan approaches Golden Gate Technologies (GGT) Ltd for signing the contract, he is refused by the manager of the company on the ground that George is incapable of offering more than 10% discount to any of the customers as per his contract with the company. The legal position of Poolworths Ltd is also questioned in this case.
It is found that there are five components are essential for a contract to be legally binding. The first element is offer and acceptance as held in R v Clarke. There should be an agreement amongst both the parties which is assessed by the regulations of offer and acceptance. It may be expressed through an unambiguous indication i.e. offer by a party i.e. offeror through an inclination to be legally bound on various terms of the contract. It is complemented by a communication by the other party i.e. offeree to the offeror of a definite consent regarding the offer.
The second component is the consideration. A contract shall be enforceable only if it has a justified amount of consideration as held in Australian Woollen Mills Pty. Ltd. v. The Commonwealth. Consideration is an amount to be undertaken or not to be undertaken in a specific contract. The third component is the capacity. Contractual capability refers to the capability of each of the parties to execute a legally binding contract. Drunks, minors and mentally impaired persons do not possess sufficient capacity to enter into a contract. However, a reasonable person is assumed to have a contractual capability. When there is a lack of capability, the contract is deemed to be void (Yogaratnam and Xynas, 2018).
The fourth component is the intention. The parties must be intended to create legal relationships. A contract is assumed to be a legally binding agreement if the offer has been accepted. The component of an agreement which converts it into a true contract is the motive of parties to create legal relationships. If there is evidence of intention in a contract, then legal obligations would arise in which any of the parties can be sued. The fifth component is a certainty. In order to execute a contract, the agreement should be certain such that the obligations and rights of parties are identifiable and enforceable.
With reference to the given case, a unilateral mistake is an error pertaining to a calculation or a perspective concerning the basic presumption on which the contract has been executed. The general rule concerning unilateral mistake is that if the non-mistaken party did not know or had no reason to know the mistake of the other party, then the contract shall not be void.
Application
In the given case, George was approached by Brendan, CIO of Poolworths Ltd. for purchase of software worth $2 million. George happily agrees to give a discount of 15% to him. Afterward, Brendan sends a confirmation email to George saying that he accepts his offer and shall visit his office for signing the contract. But upon his arrival, he was refused by the manager of Golden Gate Technologies that George is not authorized to provide discounts of more than 10%. So the deal is not accepted by the company (Lipton, Herzberg, & Welsh 2014).
In such cases, all the five elements of the contract are applicable and hence this contract is legally binding over the parties. The first element is offer and acceptance. It was a clear indication on the part of George as offeror and Brendan as offered to execute a contract providing a software worth $2 million on a discount of 15%. So there was an offer and acceptance on the part of both the parties. The second element of consideration is also applicable in this case. There was a consideration offered on the part of Brendan to George. The third element is the capability. Both the parties are of sound mind and capable of executing a contract as held in Hart v O'Connor.
The fourth element is the intention of the parties to create legal relations. Both the parties are aware of the legal consequences of entering into the contract of George and Brendan intend to enter into a legal contract and are aware of the consequences of entering into the contract. The fifth element is a certainty. The contract must be complete and it should illustrate the rights and obligations of both the parties. In the given case, the contract enforces and identifies the rights and obligations of both the parties. Lastly, as held in unilateral mistake, if the other party was not aware of the mistake committed by the first party, then the contract is not void.
Conclusion
Hence to conclude, it can be said that on the basis of above-mentioned regulations of Australian u, GGT is legally bound to enter into a contract with Poolworths Ltd and to give a discount of 15% on the purchase of software worth $2 million by the company.
Customer Testimonials
I was in urgent need of Sample papers for my research work and when I inquired about the best place to take it from a set of teachers they pointed at ABC Assignment services and I went about signing into it. Their samples are top notch with experts who are very skillful and student friendly and has such rich content in their writings and I found it very helpful indeed and felt very useful as well.

Sam, Queensland
I keep getting caught amidst a lot of extracurricular activities that leaves me with no time to concentrate on my studies. On a friends recommendation I started using ABC Assignment Help's services. They're the best in the world with their premium assistance and originality. I owe it to them for my good grades and new accomplishments in my academic life!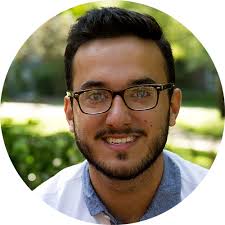 Andrew, Liverpool
I was genuinely surprised with the services provided by ABC Assignment Help! They proof-read all my assignments, following the exact same instructions provided by the university guidelines and offer one of the best writing services. Their writers are highly qualified and don't leave a single thing unnoticed. They structure every single idea of mine into a master piece!

Brian, Darwin