Management Of Nestle For Improvement ...
Management of Nestle for Improvement of Ethics and CSR
Answer
D. Areas for Improvement
Throughout the recent years, a significant level of attention is provided to ethical and unethical business practices around the world while media coverage is playing the central role to generate widespread responses among key stakeholders, as well as general public. Ethics in business can be defined as certain sets of behaviours and approaches adopted by the organisations while carrying out business operations. It can be referred to as rights or wrongs, as believed by the society, influencing business decisions and activities of organisations (Ferrell and Fraedrich 2015). Over the past few decades, Nestlé had to face severe criticisms from critics and public alike throughout the global business environment concerning unethical business practices, resulting in boycotting various brands while damaging overall reputation of the company. With reference to the key ethical problems encountered by the business, including concentration of lead in instant noodles, forced labour in Thai fishing industry and baby formula, some of the following recommendations from specific areas can be provided to the management of Nestlé for improvement of ethics and CSR in existing business practices.
Code of Ethics:
Nestlé believes in developing and upholding specific principles in conducting its various business practices. Maintaining such principles, which underpin consumer trusts, is fundamental for the company throughout the value chain while allowing the business to gain a license to different operations in diverse marketplaces (Crane and Matten 2016). Apart from preventing bribery and corruption, these principles must include zero tolerance for fraud and suspected misconducts of any type. Moreover, the ethical principles of the company must necessitate developing stringent efforts to ensure data privacy and protection related to public policies. Based on the ethical statement of Nestlé, the company believes that its values lie behind the efforts while responsibilities are driven by corporate principles and code of conducts related to business endeavours.
A proper code of ethics for the business can be established and maintained by respecting internal and external stakeholders, promoting diversity and demonstrating a strong commitment for future generations (Carroll and Buchholtz, A., 2014). While self-respect among individuals inside the company has the capability to act in a highly integrated, fair and authentic manner, respect for communities and parties, with which the company interacts, helps to build an environment of mutual trust while prompting the business to take pride in its operations. Respect for internal and external stakeholders, as a result, is one of the important factors to build superior code of ethics for the chosen company in fulling its promise to deliver products and brands with standard quality. Appropriate respect and transparent communication with internal and external stakeholders, for example, could have helped Nestlé to ensure the use of a permissible quantity of ingredients in producing its instant noodles, which created a nationwide stir across India (Trevino and Nelson 2016).
In order to promote diversity, the company needs to acknowledge difference in ways of thinking, cultural traits and every other important facet of society while adopting openness and inclusiveness in terms of all business transactions, both internally and externally. Providing such attention could have allowed the company to eliminate the chance of any controversies related to packaging and distribution of baby milk formulas, which led to a massive boycott of Nestlé products in 1977. Lastly, developing a strong commitment to the future of the world and generations to follow would require the company acting more sensibly alongside demonstrating courage during difficult circumstances.
Ethics as Organisational Culture:
In order to integrate ethics throughout the organisational culture, Nestlé believes in developing a culture of integrity through enriching its commitment, ensuring enhancing the existing culture to support integrity across its various departments. The underlying principle behind promoting ethics throughout the organisational culture should be based on upholding and promoting highest standards across business functions in various countries internationally (Tai and Chuang 2014). It is worth to mention that values of culture, as well as the organisation as a whole, is reflected through attitudes and approaches adopted by the business to conduct various operations, necessitating Nestlé to act illicitly and honestly concerning treatment towards its own people, along with external parties involving the business. Additionally, the company, in this case, must reflect values through its existing business practices to promote diversity and contribute richly to the future of societies across the world. It is the responsibility of every working member of the company to bring company values and purpose to life to operate smoothly across the international business environment. Reflecting greater values through its culture of operation could have led Nestlé to adopt an approach that is more responsive to eliminate exploitation of labours from economically underprivileged countries while promoting diversity in Thai fishing industry (Chuang and Huang 2018). Against its target objectives, Nestlé needs to develop systems and procedures internally to support its employees to adopt more compliant behaviours and roles, in line with expected values and commitment of the company.
Given the CARE audit gaps 2017, the company needs to ensure further improvements specifically in terms of human rights and labour practices, health and safety, and environmental sustainability to say the least. Strong organisational culture is reflected by Nestlé's logo, which suggests 'Good Food Good Life', meaning attaching what is promised by the company to its wide range of products and brands. As part of the scenario, the company needs to place health, nutrition and wellness at the core of its business to support customers making informed decisions regarding its products from various categories.
Institutionalisation on a Systems Level:
Nestlé needs to work further on protecting privacy of various participants by preventing data from openly available to third parties. The company, therefore, must strive to adopt proper institutionalisation on a systems level, which would allow every unit to protect agreement of confidentiality. Nestlé, in this case, should work closely to enable institutionalisation of business policies and protocols that support suitable examination of relationships between the existing of an institutional framework, capacity of data protection and availability of other useful resources to contribute to the understanding of dynamics pertaining to key drivers and indicators of institutionalisation (Schaltegger and Burritt 2018). At the same time, it is recommended to Nestlé to examine the ways factors associated with managerial settings, including budgetary considerations, working environment and availability of human resources, influence the process of institutionalisation. Successfully institutionalisation of business policy units on a systematic basis requires sufficient application of human resources for Nestlé in its aim to achieve objectives while enriching lifestyles and wellbeing of societies.
Customer Testimonials
This assignment wing has such efficient expert advisers and academicians who have helped me with most of Assignments and studies and it's a sheer blessing to me for the sort of high quality, error free works they deliver and it's very impressive that way. Their speed is one among their advantages and I loved their service as they did my analysis on Depreciation and my teacher graded me well.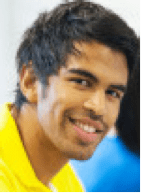 Remus, Queensland
I was always insecure as I scored the lowest among all my friends and this made them treat me different and I felt terrible, during most of the times. There was an exam that was approaching and my fear started to haunt me, and this is when I signed up to their service online and their expert guidance and teaching style helped me top the class. You should also sign up right away.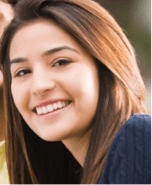 Lana, Canberra
I was in need of some expert assistance with my Research paper as I was in my final year it was something compulsory, ABC Assignment help has such splendorous academicians who were very friendly and helped me frame everything with utmost patience and this helped me finish it easily. Well, I must say I was pretty impressed with them.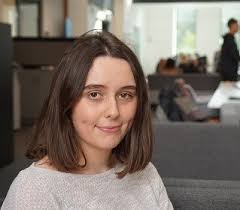 Mia, Sydney