MBA401 HRM In Qantas Airways Assessme...
MBA401 HRM in Qantas Airways Assessment 1 Part B Answer
Answer
HRM in Qantas Airways
Introduction to Qantas Airways
Qantas Airlines is the one of the largest airlines in the Australia and third oldest airline in the world. It also has the largest number of international flights, destinations and fleet size. The company is established in 1921. Sydney is the main hub of company with Sydney Airport. Qantas full form is "Queensland and northern Territory Aerial Services". The company also known as "The Flying Kangaroo".
It is considered that likewise every company, the HRM of Qantas Airlines has played a very crucial role in establishing the company and led it to where it is today. Before 1995, the company was government owned and as such was not focused mainly on profits and efficiency. After privatization in 1995, many changes brought by the HRM Changed the fate of company in following years. Qantas Airlines staffs the largest number of employees in the Australia with about 37,000 employees and thus requires a strong HRM to sustain and maintain.
The HR team of Qantas brought many transformation program which led to the rising of profits level to the new heights. The HR team of the Qantas airlines also won the HR team of the year award in the year 2015. The company was facing $ 2.8 billion losses at the end of financial year 2013-2014. The HR Team launched a $2 billion transformation program and by the first half of 2015, all the segments recorded profits.
The main focus points for the team was to reduce costs including labor costs, increasing productivity and introduction of flexible structures. The company aimed towards the job design and analysis and change management. It made sure to recruit all the right people and walk them through proper laid out training and learning program.
Performance Related Initiatives by Qantas
In recent years the researches has shown that the performance related initiatives lead to improved performances and higher productivity of employees. Employers over the years has found the direct link between initiatives and performances.
Qantas is prime example of this fact. Qantas has turned around its financials by the use of strategies which focuses on more rewards to employees showing higher performance and thus motivating and encouraging them to ensure putting their best performances.
Qantas is one company which is well known for the reward systems both financially and non-financially. Company is using the reward and performance based initiatives to control their human resources effectively. Financial Rewards include the increase in the salary and wages of employees, cash bonuses and extra pay for outstanding performance. Non-financial rewards includes job autonomy, flexible working hours, work from home and award recognition.
Other performance related initiatives are increase in paid maternity leave, career leave for 10 days in a year, child care facilities and flexible working conditions.
The one performance related initiative the company follows is financial rewards which include an increase of salary and wages, extra pay and cash bonuses. The success of this reward system can be measured in terms of increased productivity of that employee.
Qantas has been practicing a strategy of immediate recognition program attached to the accountability of an employee and his or her overall performance. For example, a cabin crew is given reward of free lounge access or invitation for some leadership program if he excels in his KPI's (Key performance Indicators). This leads to others being motivated and strive to put their best performance forward.
Culture related Initiatives by Qantas
Organization change is one constant result of today's global economy. This organizational change affects all the aspects of business including employees, customers and organizational performance as well. This change can be of positive or negative nature. During the trying time, to stay ahead in competition, Qantas decided to restructure and improve the operations. The restructuring led to layoffs, shutting down some air routes, retiring of old aircrafts and focusing on growth only. This drastic organizational changes caused the higher rate of employee turnover within the company and increase in the bad performance of the remaining employees.
The researches in last decade has shown that the organization culture and employee satisfaction are linked with each other. Organizational culture is set of values and beliefs shared by the employees among themselves and decides how the organization and employees will react in the given circumstances. A positive organizational culture gives a competitive advantage to the organization. Qantas used to have normative culture which is gradually changing towards the pragmatic one. Normative culture can be defined as the culture which is rooted in old traditions and is resistant of any kind of change whereas pragmatic culture welcomes and encourages the change for better future.
The initiatives taken by HR team in Qantas has led to shift from normative culture to Pragmatic Ones.
Following are the Initiatives taken by the HR team-
Health Monitoring Initiative- The health of the employees is being monitored and steps are taken to improve the health of employees. The progress is then monitored using the technology. Free organic lunches are being organized by the organization. Health challenges are being given on social media.

Kindness Initiative- wherein each and every person is shown kindness and negative feedback is also given in form of compliment sandwiches (Compliment, criticism, and compliment). All the employees are recognized on daily basis from top to bottom.

Volunteer Initiative- arranging an annual event wherein employees volunteer their time instead of attending office. Employee given free half day for every volunteer work they do.

4) Work and Life Balance Initiative- Here employees are provided with flexible timings, work from home kind facilities.
Engagement Related Initiatives by Qantas
Engagement of the employees within an organization is a very crucial process. It helps an employee to understand the complexity of their job and how they are contributing in the whole big picture. The better they understand their contribution the better they would be able to carry out their jobs and in a company which is customer oriented like Qantas airlines, happy employees are the key factor for the success. There is a straight up link between happy employees and happy customers.
In Qantas Airlines, at town hall meeting is held in every six weeks at Mascot Headquarters. These meetings are basically for a question and answer session, a way to update employees regarding what's happening in the company and to recognize the employees for their achievements and recognition.
Recently in a meeting an employee who completed 50 years was recognized by the company. Choose to retire early that employee has joined the company when he was 18 and has been with the company through thick and thin. He shared his valuable experiences with the other employees. He told the m regarding how Qantas changed his life and how he always have been so enthusiastic and engaged with the company. He told all the staff that he didn't choose for retirement early because so many interesting things were happening and he just wasn't ready to leave yet. He answered the question answers session with so much zeal that all the remaining staff got motivated and encouraged. When a new joined asked him the formulae for success and long term career, he simply answered by saying "Respect our customers".
These meeting are integral part of the engagement activities as they let employees know that they are valuable part of team. They fill the employees with the required motivation and enthusiasm. When employees saw other getting recognized for the outstanding work they are doing, it encourages them to put their best performance as well.
The result of the engagement activities can be seen in the increase in the number of employees participating during meetings and the increase in the number of employees being recognized for their achievements.
Conclusion
After assessing the report it has been clear that Human Resource Management has played the vital role in bringing out the organization transformation. The HRM of company made the long term strategic plans at all levels that is from bottom level to top level. All the section and branches kept focus on what they want to achieve and went with their best performances. The HR Team kept the employees motivated and encouraged with many initiatives at various level, be it performance based or culture based or engagement based. The HR team has not only made initiatives for employees but for customers and other people as well who shares an interest with company. The HR team was involved in the strategic planning at all the 4 levels- Business level, corporate level, shared services and development and learning level.
So with these strategic planning and varied initiatives the HR team managed to turn Qantas from loss making airlines to profit making business.
Customer Testimonials
I was in urgent need of Sample papers for my research work and when I inquired about the best place to take it from a set of teachers they pointed at ABC Assignment services and I went about signing into it. Their samples are top notch with experts who are very skillful and student friendly and has such rich content in their writings and I found it very helpful indeed and felt very useful as well.

Sam, Queensland
I keep getting caught amidst a lot of extracurricular activities that leaves me with no time to concentrate on my studies. On a friends recommendation I started using ABC Assignment Help's services. They're the best in the world with their premium assistance and originality. I owe it to them for my good grades and new accomplishments in my academic life!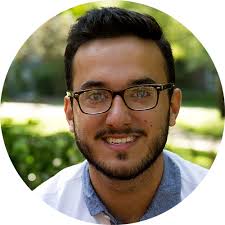 Andrew, Liverpool
I was genuinely surprised with the services provided by ABC Assignment Help! They proof-read all my assignments, following the exact same instructions provided by the university guidelines and offer one of the best writing services. Their writers are highly qualified and don't leave a single thing unnoticed. They structure every single idea of mine into a master piece!

Brian, Darwin