MGT301A Discussion Forum: Accessing I...
MGT301A Discussion Forum: Accessing Internet Violating Company Policy Assessment 1 Answer
Answer
ETHICS AND SUSTAINABILITY
Assessment 1: Discussion forum Post
While working in a multinational telecommunication company, I had to take an ethical decision in order to address a workplace event. A group of employees were identified accessing internet violating the policies of the company when they need to work. They were wasting time by visiting useless websites breaking the internet policies of the company.
When I came to know about the issue, I decided to adopt drastic measures to stop this. Due to unauthorized internet access, the company had to incur a huge loss. At first, I thought that I should discuss the matter with my higher authority and take decisions accordingly. I have considered adopting a number of measures such as setting expectations, arranging progress meeting at a regular interval, offering them incentives for working efficiently and so on. At first, I had considered setting a specific schedule by which those employees should deliver their assigned task. Furthermore, as a part of my strategy to address the issue, I had also considered the provision of setting the deadline for each task in order to keep those employees on track. I thought that merely setting deadlines might create pressure on the employees. As a result, their quality of work could be affected. Therefore, I thought to adopt a strategy of monitoring the progress by organizing regular meetings. From my past experience, I knew that regular meeting was effective in terms of bringing workflow among the employees. In order to keep the workers of the organization on track, I have also considered organizing a bi-weekly meeting. As a part of my strategic decisions to bring the workflow back in my company, I thought to provide incentives with the best performer. I thought to provide them with incentives in various forms such as prize, bonus and coupons and so on. I assumed that providing lucrative incentives could be an effective way to motivate employees to work more and more for the company without getting distracted.
After considering all those alternatives I have finally chosen the first one which is setting the deadline for each task in order to dissuade them from unauthorized internet access breaking the interest policies of the company. I had chosen this particular action because it could help my organization to achieve both short-term and long-term goals. Moreover, I thought that this action might discourage them to waste a lot of time by accessing the internet while working.
I considered a series of factors the time of determining the action to address the issue. Those factors encompass the mission and vision of the organization, flexibility, employee satisfaction, workflow, profitability and a number of various other con constraints.
The two ethical frameworks that can be implemented to address the issue are Utilitarian approach and Virtue approach. In the article named 'Doing the Right Thing,' the author has pointed out that ethical theory has been gaining more and more important in the domain of computer ethics (Jones, 2016). The author has also described the advantages and limitations of applying various ethical theories, especially the Utilitarian theory. He has further pointed out that the code of conduct adopted by IT companies should be regarded as a crucial source of guidelines in ethical practice. In the article named 'Everyday Ethics in Professional Life,' the author seeks to outline the issue of ethical dilemmas and how they can be addressed by applying the virtue approach (Banks, 2016). She also seeks to discuss the application of general ethical principles in order to adopt an appropriate course of action.
Customer Testimonials
I was in urgent need of Sample papers for my research work and when I inquired about the best place to take it from a set of teachers they pointed at ABC Assignment services and I went about signing into it. Their samples are top notch with experts who are very skillful and student friendly and has such rich content in their writings and I found it very helpful indeed and felt very useful as well.

Sam, Queensland
I keep getting caught amidst a lot of extracurricular activities that leaves me with no time to concentrate on my studies. On a friends recommendation I started using ABC Assignment Help's services. They're the best in the world with their premium assistance and originality. I owe it to them for my good grades and new accomplishments in my academic life!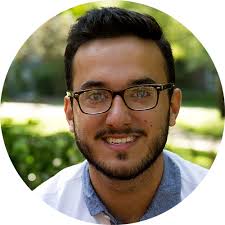 Andrew, Liverpool
I was genuinely surprised with the services provided by ABC Assignment Help! They proof-read all my assignments, following the exact same instructions provided by the university guidelines and offer one of the best writing services. Their writers are highly qualified and don't leave a single thing unnoticed. They structure every single idea of mine into a master piece!

Brian, Darwin