Answer :
SYSTEMS THINKING

Executive Summary
In this study, Emergency response service method used in a public sector hospital is discussed with importance of emergency system guideline. Determination of prompt discussion regarding time minimisation effort using system thinking and development of a system archetype is showed, in this next part discussion of the existing emergency response system is analysed. Improvement to the former system and implementation of IT emergence is shown in the new part for developed response system. Impacts of new VSM and process are caused for handling of the data and determination patient care. Various intended and unintended results and drawbacks are discussed in the next part for improvement and construction of new VSM.
Introduction
Emergency department of a hospital is responsible for prompt service delivery regarding patient diagnosis and primary care. Emergency departments of a hospital operate 24 hours of a day, which results in exhaustion of limited resource supply and handling of a various situation with severe importance. Treatment receiving delays are common in emergency departments of hospital and aggregates to mass agony along with harm in brand reputation. Construction of time effective emergency service is inevitable for improvement of public service, which needs an advanced understanding of resource gathering and workflow management. Value Stream mapping of a Public service hospital in Australia will be analysed in the study along with improvement of the plan.
Finding Analysis
Identification and analysis of the system archetypes for delay
Hospitals are dealing with enhanced measures of patient service and dealing with the improvement of technological implementation for development of a sustainable public service (Johnson et al. 2018). Modern era of advancement has facilitated organisations with medical remedies and service management for patient welfare and brand recognition. Mitigation of patient response system and time elapsed for resolution of patient problem can be minimised to avoid organisational destabilisation of healthcare user. Number of patients is increasing in hospitals day by day for population increase and causing healthcare organisation to indulge in service expansion according to quantity. Emergency healthcare system of a public hospital needs proper time management plan for delivering service to the maximum number of patients and maintaining quality of service with improved workplace and system utilisation. Emergency response system of a public hospital is depicted below
Figure 1: Emergency Response system
(Source: Woon et al. 2015)
Emergency department of a hospital is supported with labor and IT efficiency for improved service and understanding value for time management. Emergency services are based upon quick categorisation of managerial activities and staff response, which starts from calling Emergency response team with a specialised team for anaesthesiology for immediate rheumatic treatment (Jenko & Short, 2016). Need for basic life support and provision of basic support equipment such as CPR are necessary along with emergency kit and primary aid. Organisation uses a schematic pathway for improvement of the medical system and using that equipment for saving a life. Variability in diagnosis helps in understanding the importance of the condition and further processing of the managerial steps.
Public hospitals in Australia are crowded with patients in the emergency department, which is a common scenario in different places of the world. Crowd management and delivering quality healthcare services has been turned into a massive challenge for healthcare organisations. Hospitals use a system dynamics modelling for improvement for patient flow and generation of efficient inpatient service. System dynamic tool used in healthcare improvement can help in the reproduction of various workflows and establishes a connection between various terminals. As stated by Esensoy & Carter (2015), lack of corrective measures can aggregate to a sudden increase of time delays of service and product delivery regarding medicine and treatment aids. Emergency departments involve in an effective management loop for reduction of wait and overcrowding in emergency departments. This system dynamics model can help in delivering management strategies for service deliverables such as the provision of bed, emergency treatment, reference to a physician and so on.
Figure 2: System Dynamics Model
(Source: Landa et al. 2016)
System Dynamics model is constructed based on a system archetype, which is developed through a systems thinking approach. Resolution of the problems is done through the involvement of two different aspects of the problems solving method. One of which is short term and another is a long-term approach to problem solving. Short term approaches are involved with problem arise and mitigation through the generation of quick remedies. Patient arrival in the emergency department and waiting for treatment initiation results into system overcrowding and difficulty in management of services. This is represented with a queue of admission-form submission and checking out bed availability (Schwaninger & Klocker, 2018). Waiting list for bed information generates a gap between process and alternative approach. Long term problem solving needs managerial involvement and effective management of problem with time. On the other hand, generation of information and delivering quick service with temporary equipment and necessary treatment aid can be based on various external factors such as special recommendation or political pressure. Involvement of such factors can create treatment delay and result in transformative service need of patients with lethal consequences.
●
Analysis of current value stream
Value stream map of a public hospital is stated below through a schematic diagram and discussed for better understanding of process management and satisfying need.
Figure 3: VSM of Emergency Department
Depicted VSM shows a complex structure for the development of emergency service process with the inclusion of variables and the need for documentation for emergency service. In this case, value stream, mapping is used for a detailed understanding of bilateral information involvement of material and information flow. Emergency patients need to go through this complex structure for availing emergency service and admission to hospital if needed. A detailed evaluation of patients needs time thus coordination with diagnosis department is updated along with maintaining certain protocol. Public sector hospitals keep focused on delivering well-documented service and insurance provision. Following of insurance process can result in a delay in treatment availability thus; it cannot be avoided for financial limitation and hospital registration (Shire et al. 2018). Insurance service can be considered as impedance to the emergency service provision of the hospital.
Public sector hospitals proceed with the evaluation of patient's medical history and understanding of detailed treatment system flow according to value stream map and respond simultaneously with information and material flow. Information flow deals with the keeping track of previous case history and registering process of the patient as per medical need. Information flow initiates with the registration of patient in hospital service and delayed transaction status aggregates to the overall delay in information streaming (Lyons & Duggan, 2015). Delay of the flow happens for long travel of information route and ultimate reaching destination for treatment availability. Nursing service is centralised in the mapping for the generalised factor of outlined information and system flow. Increased quantity of patients needs sufficient nurse attendance for timely delivery of information, which cannot be substituted. Increase of healthcare providers and individual tackling of each disease can improve the quality of treatment, which is reduced for multiple cases handling by a nurse. Diagnosis of a patient is done thoroughly by healthcare professionals in a repetitive manner, which deals with a delay of overall treatment module.
It can be ascertained from detailed observation of the value stream map that each segment involved in the material flow deals with a delay of service receiving and that can constitute to a huge delay in the whole process. Interconnected steps and involvement of external entities in repetitive ways have produced complexion of information handling and processing (Lane, & Husemann, 2016). Block presented in the baseline of the diagram are in arranged in multiple arrays of information flow and collection of information and recording needs time and reversely directed arrows can increase delay in service.
●
Construction of a new value stream map
New emergency system of the public hospital needs to be constructed in a way for the development of a time effective service with maintaining quality of service. Corrective measures of the given diagrams will be added to the new system for performance improvement.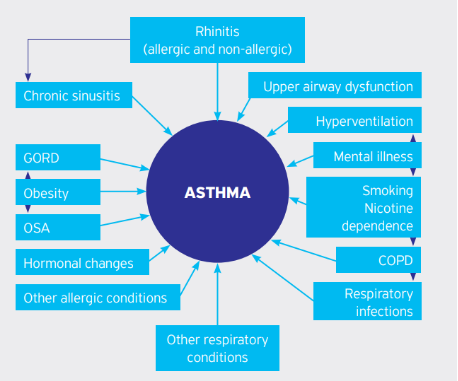 Figure 4: Improved VSM
(Source: Created by learner)
Recommended diagram is made simpler than the present system with an indication of reduction of time and patient treatment availability. Time included in the information flow is lower than the present system and in case of a high volume of patients, direct appointment to doctor is scheduled for gaining efficiency in time management. In case of time minimisation, process patients need to go through the treatment process and based on the treatment procedure and expenditure, insurance report is prepared. No such testing for insurance gain is needed for this mapping system. It can save time and increase treatment efficiency as insurance checking can result in the escalation of deadly health issue.
Treatment delay due to insurance testing is not limited to delay in respective patient service, but it can result into development of a chain reaction for treatment delay resulting in mass delay. This newly constructed diagram consists of an information flow system with an advance method of overall data sharing. Sharing of patient data in a unified data platform can help healthcare professionals and caregivers to determine patient condition and reduce time involved in the data flow. As stated by Bureš, & Racz (2016), diagnostics data and patient's medical history data can be shared into the system for the understanding of the medical background. Checking of the baseline blocks needs to perform in a time effective manner for the continuation of the supply chain. Supply needs and restocking is an integral part of emergency patient service and it cannot be avoided. In case of, documentation of the patient, data information flow needs to be done for maintaining protocol and reduction of vulnerability of lack of documents. Cloud-based data management is the key to advanced data sharing and review for a medical professional with eligibility of data display on the dash boarding method. Implementation of the new plan has to be equipped with proficiency of data-driven network construction for the overall growth of the public service environment. IT infrastructure needs an entire transformation of the system and installation of a mainframe server for improved communication method.
●
Consequences of the modified system
Installation of the new infrastructure and implication of the new system can result in time-efficiency for the public service and growth of public demand for the development of a response system. This system also consists of various drawbacks, which can be improved through reformation in operation and delivering service. Drawbacks can be of various types, one can be of an intended drawback of the system, which includes priority sorting of the patient condition and unintended drawbacks concern with the generation of negative performance (Mullangi et al. 2019). Time reduction of the process involves skipping of various tasks according to priority or importance; this can be harmful to the organisational cause. Skipped steps of the entire process can be vital, which results in mistake in diagnostics and treatment.
Another unintended measure can be seen through direct reference to healthcare professional. Skipping the primary aid of nurse and getting to the doctor can escalate high pressure on the professionals and this can affect the other parts of the hospital and regular workflow. Time management in the new system has pressurised several entities to perform a time-limited task with emergence of workload, which needs improvement and employee right should be reserved with a minimum time interval.
Apart from these, various unintended consequences can be seen, which affects the general workflow of the emergency service such as the adaption of the new IT system. This needs recruitment of new employees as former employees may not be capable to intercept with performance-enhanced training thus reduction of workforce and recruitment of new business culture will affect the work culture of the organisation (Cisco, 2018).
Conclusion
It can be concluded from the above-mentioned discussion that healthcare system needs time management with efficient management of resources and implementation of the IT system. Importance of emergency response system is inevitable in healthcare industry for life-saving purposes and risk mitigation from sudden health breakdowns. Emergency service quality and service deliverables needed to comply with time and 24 hours of service development with a currently updated basis. Improvement of the new response system has created scope for time management and gives rise to various intended and unintended drawbacks. Discussion of the recommendation and risk associated with new value stream map implement and rising concern for reformation of IT facility can provide organisation with difficulties, which after completion can serve its purpose and generate effective service.
Recommendation
Analysis of the present value stream mapping and development of a newly improvised value stream map can result in the production of a new system with chances of error and incomplete proceedings than the previous system. IT infrastructure rebuild can help in emergency services of the hospital along with general ward treatment and diagnostics. Abolishment of previous systems drawbacks and containment of existing intended errors can help in the improvement of the response system of the public hospital. Unintended drawbacks can be corrected through performance enhancement training of the employees and IT-based solution system for patient satisfaction.