Answer :
Brand Exploratory in Ritz Carlton Hotel
Executive Summary
Brand Exploratory is an important research activity conducted by Ritz-Carlton Hotel for gaining perceptions on thoughts and feeling of consumers regarding the brand. The eminent hospitality company Ritz-Carlton is applying brand exploratory for enhanced brand equity and brand communication in global market. This report has discussed how the brand exploratory is enhancing consumer-based brand equity for the business.
Introduction
The Ritz-Carlton Hotel is an USA based multinational organization operating in luxury hotel and resort chain with over 100 luxury resorts and hotels in 30 countries. The company was founded in 1983 and presently it is operating with over 40,000 employees worldwide and has reported a revenue of US$3 billion. The current report discusses the brand management strategy by Ritz-Carlton in international level and the means adopted by the hotel for developing its consumer-based brand equity. The report specifically has emphasised on compliance of its brand management strategies to the elements of Brand Exploratory as applied by Ritz-Carlton.
Strategy of Brand Management of Ritz Carlton Hotel
On considering the overall business operation and efforts of relationship development with consumers by Ritz Carlton Hotel, a well-strategic application of Brand Exploratory can be detected in all its operation markets. Particularly, in its efforts of brand equity development and communicative development with potential customers, by Ritz Carlton has invested in Research activities for understanding thoughts and feeling of consumers regarding the brand. With this regard, by Ritz Carlton has emphasised on effective application of brand resonance pyramid, consumer knowledge analysis and competitive analysis.
According to Lee and Kwag (2017), in terms of brand salience maintenance, Ritz Carltongives emphasise on importance of strategic marketing policies and maintenance of value and quality of its service. As part of its marketing efforts, the organization focuses on both eastern and western culture in its worldwide markets. The hotel has arranged overall aesthetic experience and facilities for guests in such ways that would be able in providing both types of experience to its consumers. For keeping the customers updated regarding all its services and packages, Ritz Carlton uses automated digital advertising along with applying social media networks and mobile apps for information providing to audiences. For ensuring higher evoking of the products under varied purchase situations, Ritz Carlton always applies direct e-mail and mobile marketing. For brand performance developing, the hotel is focused on meeting even detail needs of customers (Kandampully, Zhang and Bilgihan, 2015). For instance, in Ritz Carlton in Dubai, the hotel engineers completed a wooden walkway between beach and the hotel (200-meter stretch) within three hours for fulfilling the wish of a customer on wheelchair of swimming in ocean (Dzhandzhugazova et al., 2016). In China, during 2009-2010, Ritz Carlton arranged a training programme for cab drivers of Guangzhou, which ensured affecting psychology of customers through developing unique image of the brand (Raut and Brito, 2014).
In addition, Ritz Carlton has ensured strategies for ensuring effective brand judgement and feelings by customers, as the part of which, it implemented cultural alignment throughout geographies and its roles. According to Dobai (2016), Ritz Carlton has ensured a class culture and the luxury permeates in all its services with applying frequent training as well as specific languages for detail communicating the guests. The step of setting tables with the cobalt blue glasses, according to the status symbol of the British, had enhanced overall elegance and sophistication of customer service of Ritz Carlton. These steps have affected brand feeling and imagery in the consumers' minds. Thus, these kinds of steps have become successful in meeting the brand-building blocks of Brand Resonance Pyramid through creating psychological bond of the brand with its customers in global market (Moura et al., 2019).
Figure 1: Brand Resonance Pyramid
(Source: Moura et al., 2019)
Competitor analysis has been a widely applied concept by Ritz Carlton for brand equity development of the company. Ritz Carlton, in all its operational markets in international level, has concentrated largely on market research and analysis of the market competitors. For instance, the business has well researched the core competencies of the market rivals like Hyatt, Hilton, Four Seasons Hotel and Fairmont in the global hospitality sector. As stated by Dzhandzhugazova et al., (2016), the facilities provided like gourmet cuisine, spas, beach clubs, banquet halls, golf course and conference rooms by Ritz Carlton resembles the facilities offered by Four Seasons and the Best Western Hotel and Resorts. Moreover, for earning high competitive edge in market, Ritz Carlton is offering the benefits of medical set up within the hotels and resort campus, which is at a cost below 40% compared to that offered by eminent competitors like Hilton and Mandarin Oriental. Lee and Kwag (2017) described that Ritz Carlton has developed special R&D team in all its global locations for researching sources of revenue, suppliers, distributors and ever-changing alliance and partnerships in global hospitality sector (Yousaf, Amin and Gupta, 2017). The management in Ritz Carlton consistently focuses on researching the new facilities offered by those competitors to their customers.
Based on these information and feedbacks from its customers, Ritz Carlton develops its service polices and terms. This is considered as the consumer knowledge. However, Ritz Carlton based on market research, announced offering Yacht Collection for public use since 2020, which would offer 7-10-day voyage for 298 guests (Le and Kwag, 2017). This is a unique facility absent in services by most of its competitors and thus a great source of competitive advantage for the brand Ritz Carlton (Farjam and Hongyi, 2015).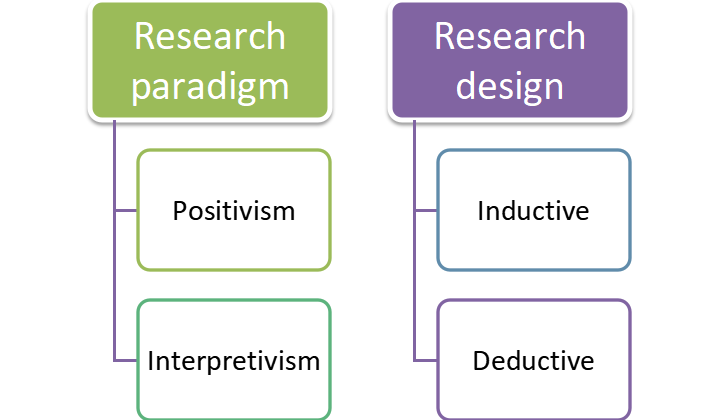 Figure 2: Consumer Knowledge Framework on Brand Awareness
(Source: Koththagoda, 2017)
As the part of developing psychological attachment of consumers to the brand, Ritz Carlton has developed separate wing in its R&D department for data collection and analytics on preferences, changing consumption trend of customers and capturing their thoughts and expressions in data form. The hotel is gathering and analysing the facts on spending nature of consumers, their affinity to technology use and preferred travel patterns. Based on this data, the brand had identified preference of consumers for Luxury Retail, Destination Resorts and the Private Residences in many different markets. Ritz Carlton has focused on South Pacific and Australia for expansion of its destination resorts and luxury retail developments (Koththagoda, 2017). Thus, Consumer Knowledge has become an important operational framework for its brand equity development.
Recommendations
Ritz-Carlton has been able to establish itself as one of the strongest competitors in the luxury hotel industry primarily due to its operational excellence which has allowed it ensure that it is able to provide high-quality service to its customers (Jacobson, 2016). However, it is evident through extensive analysis and evaluation that there is an extensive scope for growth within the operational model of the Ritz-Carlton which would allow it to emerge as an even stronger competitor to the larger hotel chains within the industry. One problem that has been clearly identified is that the company has not been able to tackle the issues related due to excessive operational costs which has restricted its capabilities to maximize on profitability and facilitate further organisational growth. In recent times, the Ritz Carlton had to cancel all its cruise voyages where scheduled to be launched between February to June 2020 primarily due to high project costs and other operational issues which clearly reflects the widespread implications of excessively high operational costs on the overall functionality of the organisations (Kucheran, 2019). In order to reduce existing operational costs and enhance profitability it would be of utmost importance for the management of Ritz Carlton to adapt a systematic and strategic approach to deploy plans that support the pre-defined objectives (Nixon & Rieple, 2010).
Firstly, it would be necessary for the management to effective evaluate the major causes and reasons behind the ballooning operational costs. The deployment of internal mechanisms would ensure that the company is able to formulate efficient strategies to reduce costs through the adaptation of a lean management method. It is understood that the application of a lean management approach would be increasingly difficult considering the nature of the hospitality industry. However, leading organisations within the sector have succeeded by effectively applying the lean thinking within the management which allows the company to reduce unnecessary costs while prioritizing on the optimal utilization of resources which not only reduces any excessive cost but also maximizes on the profitability (Martins & Terblanche, 2013). The adaptation of a lean management approach in the instance of the latest issue that Ritz Carlton faced which caused a delay in the delivery of the ships which were scheduled to launch in early 2020 could have been avoided as the lean management approach prioritizes objectives that ensure no significant cost and time overruns in large-scale projects.
Secondly, it would be critically important for Ritz Carlton to develop a mechanism which facilitates the promotion of an organisational culture within which the workforce is dedicated towards the achievement of organisational objectives. The major reason behind the promotion of this strategy is due to the fact that it is evident that more than 50% of the hotels that prioritize the optimization of its human capital tend to benefit from improved operational performance. It is critically important to align the workforce with the objectives of the organisation, as it is evident that recent events such as the rescheduling in the luxury cruise voyages of Ritz Carlton due to internal operational issues has caused significant amount of negative implications. Furthermore, if the majority of the workforce is dedicated towards the achievement of the organisational objectives, the company would not have to hire an excessively high number of employees which would not only reduce costs but also enhance the overall productivity, efficiency of the workforce (Martins & Terblanche, 2013). Hence, it can be concluded through the above discussions that the utilization of the above recommended strategies would allow Ritz Carlton to overcome the existent issue that the company faces which primarily refers to excessive operational costs. Hence, adaptation of a holistic approach towards the mitigation of existing internal issues would be pivotal in the success of Ritz Carlton in the years to come.
Conclusion
The above discussion leads to the conclusion that Ritz-Carlton is making effective application of brand resonance pyramid, consumer knowledge and the concept of competitive analysis for influencing psychological attachment and values of consumers with the brand. However, sufficient scopes are there for further development of the brand equity of Ritz-Carlton through refining the strategy of brand communication with customers worldwide. It can finally be evaluated that in order to overcome its existing problem of high operational costs, it would be necessary for the management of Ritz Carlton to implement a lean management strategy along with the development of an organisational culture which develops a workforce that is dedicated towards the achievement of organisational objectives. The aforementioned approach would not only result in the reduction of operational costs but would also enhance profitability of the organisations.