MKT01907 Tourism And Hospitality: Man...
MKT01907 Tourism and Hospitality: Management Reflection on the CVF Model Assessment Answer
Answer
Reflection on the CVF model

The development of the competing value framework was done in the early 1970s when only one framework was not able to describe the organisational culture and effectiveness (Quinn et al. 2015). This tool completely reflects the personal skills, and in this paper, my own CVF model will be analysed. As per the CVF performed, all the four quadrants are not on the same level in my case. I have 3 strong quadrants such as collaborate, control and compete but find some lacks in the create quadrant. Having experience of working in an International hotel, my control ability is good, and I have good skills in monitoring and coordinating. Control quadrant is positive for me in that case. As a manager of the international hotel, I can explain myself as a good mentor and enriched with a cultural experience. Also, I am a good team worker, which clearly demonstrates my ability in the collaborate quadrant. As working as a manager, I regularly handle various issues and challenges and deals with numerous people which increases my capability of directing and producing. I always like to utilise the opportunities available to me, and as per the CVF I am good in compete quadrant. There are some weaknesses in the create quadrant for me. I have good innovation skill, but I am not much superior in managing the innovation and doing experiment with it. From the CVF analysis, I can say that I am following the internal process model, human resource model and rational goal model. Definitely, I need to develop my creating ability and utilising it to get the futile result in my career so that I can achieve the create quadrant of the CVF model. My strengths are managing people, controlling, monitoring and few more, but I need to be more comfortable in utilising the innovation for a better outcome and continuous experiment with it.
Customer Testimonials
I was in urgent need of Sample papers for my research work and when I inquired about the best place to take it from a set of teachers they pointed at ABC Assignment services and I went about signing into it. Their samples are top notch with experts who are very skillful and student friendly and has such rich content in their writings and I found it very helpful indeed and felt very useful as well.

Sam, Queensland
I keep getting caught amidst a lot of extracurricular activities that leaves me with no time to concentrate on my studies. On a friends recommendation I started using ABC Assignment Help's services. They're the best in the world with their premium assistance and originality. I owe it to them for my good grades and new accomplishments in my academic life!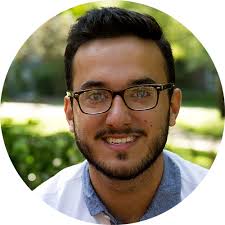 Andrew, Liverpool
I was genuinely surprised with the services provided by ABC Assignment Help! They proof-read all my assignments, following the exact same instructions provided by the university guidelines and offer one of the best writing services. Their writers are highly qualified and don't leave a single thing unnoticed. They structure every single idea of mine into a master piece!

Brian, Darwin