Answer :
1. Background
1.1 Industry overview:
The current apparel market in Australia amounts to US$21,473 million which is expected to grow at a rate of 2.2% CAGR between 2020-2023 (Statista, 2020).
1.2 Company description:
In the competitive and growing apparel market of Australia, Uniqlo has established itself as an exceptional and innovative clothing brand for all segments including men, women and kids (Uniqlo, 2020).
1.3 Competitors description:
The main competitors of Uniqlo Australia are H&M Australia, Zara Australia andGap Inc (Robertson, 2019).
1.4 The company's current strategy:
1.4.1 Current market offerings:
The main products of the competitors includes fast fashion clothing for men, women and kids.
1.4.2 Current target market in Australia
The current target market for Uniqlo's competitors is mainly the Y Generation that is men and women between 18-35 years who have higher disposable income and spending power.
2. Market Segmentation
2.1 Segmentation Table:
Segmentation
bases and variables

Working professionals with higher disposable income

Customers preferring fast fashion lifestyle

Demographic:

Variable 1: age

18-35

Working professionals

Variable 2: Income

Between $20000-25000 per annum




High buying capacity

Psychographic:

Variable 1: Lifestyle

Love for fast fashion




Frequent buyers

Variable 2: Attitudes

Likes to buy innovative and exceptional product




Frequent visitors in shopping centres.
Table 1: Segmentation Table
(Source: Self Developed)
2.2 Justification of the segments:
According to Jegethesan, Sneddon and Soutar (2012), customers with high disposable income tend to spend more where underlying factors like brand loyalty, store environment attraction and customer own lifestyle plays a vital role. As far as Australia is concerned, the OECD report shows a net adjusted disposable income per capita at $32759 whereas 73% of people aged between 15-64 have a paid job (OECD Better Life Index, 2020). Interestingly, it is important to note generation Z and millennials (people who fall under 20-40 years age) consists of 40% of Australia's working population and therefore, they tend to spend highly in their passion and shopping. The projection of the millennial spending is $1.3 trillion within 2020 and is about 30% of the total retail sales (Wilson, 2019). Keeping in mind the stats of the millennial generation, Uniqlo needs to target this millennial generation who comes under the age group of 18-35 based on demographic segmentation. It will help in boosting company sales and gain a competitive advantage. As identified in the previous section, the shopping behaviour regarding spending on passion and personal shopping clearly reflects the millennial generations attitudes and lifestyle choices. Therefore, under psychographic segmentation and based on lifestyle choices and attitude, customers can be segmented. As commented by Cheung and To (2019), lifestyle choices and customer attitudes are one of the main drivers of customer behaviour. In the retail sector, companies always try to make use of these two factors when targeting their customers. It can help the company to improve its sales performance as well as satisfied customers will surely use their Word of Mouth to increase brand awareness.
3. Target Market
3.1 The Proposed Target Market:
The company need to follow demographic segmentation and target the customers who are fond of buying fast fashion products and having high power. It is important to note that these customers are also between the age group of either 15-34 who practice their buying behaviour for maintaining their lifestyle.
3.2 Justification of the target market:
Criteria

Description

Why do you think your company should target the above market? Justify using the evaluation criteria.

References

Segment


Size & Growth

The company at first need to check the growth prospects
Fast fashion is projected to increase at a rate of 2.2% CAGR which shows a high growth
(Statista, 2020)
Segment Structural Attractiveness
Long term structural attractiveness needs to be checked
Consumer lifestyle choices are influenced by peers. The increased rate of adoption of fast fashion will at least remain constant if not increased in the coming years.

(Jegethesan, Sneddon & Soutar, 2012)

Company Objectives & Resources
The company needs to check whether the company is having enough resources to implement the targeting and whether the company's long term objectives are met
Company's long term objective of gaining competitive advantage is fulfilled. Moreover, being an international company, Uniqlo has the required resources to invest in the targeting strategy devised
(Uniqlo, 2020)
Table 2: Target Market Justification
3.3 Target Market Profile:
Description:A young working professional looking for cheap and quality products
Likes: Likes to buy newly designed value for money clothes
Buying behaviour: Loves to visit malls and stores and spend money quality clothes
Social Media activities: Have Twitter, Instagram, Facebook and Snapchat profiles and active for more than 10 hours on social media
4. Differentiation and Positioning Strategy
In order to develop differentiation and positioning strategy, the first requirement is to understand the competitors as shown below:
| | |
| --- | --- |
| Competitors | Competitors competitive advantage |
| H&M | The company offers designer products as well as customised products to the customers |
| Zara | Zara with its strong supply chain makes it possible to fulfil any customer demands |
| Gap Inc | With its strong dealership network, the company is able to reach a high number of customers |
Table 3: Competitor analysis:
(Source: Anwar, 2017)
4.1 Proposed Differentiation Bases:
| | | |
| --- | --- | --- |
| Bases of differentiation | Can your company use this? | Why and how? |
| Product | Y | Innovative and excellent products |
| Service | Y | In-store quality service |
| People | Y | Customer-friendly |
| Image | Y | Good brand image as an international company |
Table 4: Bias of Differentiation
(Source: Uniqlo, 2020)
4.2 Proposed Value Proposition: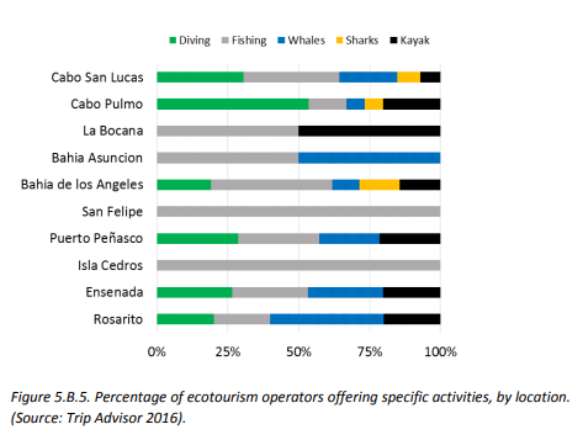 Figure 1: Proposed value proposition
(Source: Self-developed)
Uniqlo is an international brand and therefore, the company will provide higher benefits with the same price that the customers used to pay for products from competitors like H&M, Zara and Gap Inc.
4.3 Positioning Statement:
The positioning statement will be:
"To the young fashionable buyers, our brand is unique and excellent that provides value for money product".