NRSG 138 Significance Of 6cs Of Carin...
NRSG 138 Significance Of 6cs Of Caring in Nursing Assessment 3 Answer
Answer
SIGNIFICANCE OF 6 C'S OF CARING IN NURSING
STEP 1: DESCRIPTION
During my nursing studies, I got a chance to learn about 6 C's of caring, RLT theory and many more things which will be needed for the rest of my life as RN. I have studied many cases in NRSG138 unit related to RLT theory and C's of care. The module helped me learn about person-entered care while respecting for every individual and protecting his/her dignity. I learned about the proper way of establishing person-centered care through an environment of self-worth, recognizing the uniqueness of individuals, establishing mutual engagement and promoting self care and independence among patients. I was also exploring the issues faced while delivering nursing care across a diverse population and learned that Roper-Logan-Tiemey model of Nursing can act as guide to identify biological factors influencing the daily living of people. This is a route to understand the reasons of health issues and care requirements for people based on their genetic inheritance, gender, diseases, age and ethnicity. Furthermore, an important learning is associated with the use of RLT model to identify the possible risk factors and associated protection elements that can bring in changed to psychological health (Gimmesson et al., 2018). I could clearly understand the inter-relationship between the biological, psychological and sociocultural development of an individual. Such an understanding is necessary to ensure delivery of efficient care while working on any stressful event. It helps in exploring the reason of any mental health issues and designing the care plan for the patient in accordance with the biological vulnerability and level of resilience.
STEP 2: FEELINGS
While undergoing the learning of a series of concepts and theories, I started feeling much more responsible as a nurse and widened my scope of understanding and exploring the individual needs and expectations as related to any health care plan. I realized the need of moving beyond simple care plans and look for biological, psychological, socio-cultural, politico-economic as well as environmental factors to deliver person-centered care in an effective manner (Santana et al., 2018). My personal philosophy of nursing was limited to following the instructions of the doctor and taking care of the patient. However, after the initial learning of theories, factors and elements influencing an individual's daily living, my learning changed towards an exploratory approach of nursing. I became more careful about the need and effectiveness of person-centered care and delivering care based on situation and not merely on rules (Husebø, et.al., 2015).
STEP 3: EVALUATION
The learning gained during the course was really challenging. I remained tense in order to ensure that nothing should go wrong on my part in initial understanding of individual's background and reason of the injury or disease (Smith & Roberts, 2015). I was able to critically analyze my personal understanding about psychological health of an individual that includes several risk factors, protective factors and precipitating factors leading to a behavior in stressful situation. I gain a sensitivity and necessity towards considering any individual as a complex patient where it is not sufficient to focus on his or her physical state but link the state with some psychosocial variables impacting the overall well being of the patient (Williams, 2017). The scope of holistic care plan was never my concern and I realized the limitation of my knowledge for not considering he complexity of individual's responses before, during and after the stressful situations that in turn affect their behavior and overall health in future.
STEP 4: ANALYSIS
It learnt from the situation that all the learning can be granted and imparted during course of study. During course of study, theoretical things are imparted to the students and they can make good move in real life situations. I also learned the way a holistic approach and person-centered approach can help in delivering effective nursing care and makes it possible to help the patient from any ethnicity, background and culture. I learned the extended duties and responsibilities of the registered nurse while taking the responsibility of a designing a multidisciplinary health care team and focusing on promotion of health care practice that is safe along with qualifying across a range of settings for a wide range of groups and individuals (Delaney, 2018). There can be no single treatment plan followed by a single caregiver to help patients recover and lead a normal life. However, the need is to take support from a multidisciplinary team members including physicians, nurses, dieticians, nutritionists, yoga instructors, psychological care givers, family members and several other possible psychosocial elements delivering care through a holistic plan of action.
STEP 5: CONCLUSION
I learnt from the situation that from the knowledge gained from books or course of studies are great source of nursing care. I further learnt that a person should not hesitate in taking assistance in time of the need and must have faith on others. Some key theories like Levett-Jones Clinical Reasoning, Roper-Logan-Tiemey Model of Nursing, and others can be used for accurate identification of health care priorities an initiate health management through a person-centered manner while defining plans applicable for diverse populations across a range of settings (Willaims, 2017 and Jones et al., 2010).
STEP 6: ACTION PLAN
I am happy to submit here that the situation taught me a lot in terms of caring and great learning for life. I am confident of handling complex situations now and exploring the patient's situation much before actually planning the care plan. I have firm opinion that a nurse must learn to care, but it is equally important to learn the approach of holistic care and role of a multidisciplinary team to deliver efficient care and treatment. I have developed much compassion and now I can express adequate level of empathy with my patients. I try to understand the pain and pleasure of the patients and try to understand their actual need. I allow the patients to talks as much they wish because it creates emotional bond with the patient and their problems can be understood in easier ways that ultimately lead to solution. It is learnt by me that even complex situations can be solved by less experienced person if they have enough confidence and a zeal to deal with that situation. Confidence is self attracts the trust and faith from the patients and their treatment become easier because the patient comes to know that as per the conscience, the best possible care is being rendered to him (Richardson, et.al.,2015). An understanding developed in patient that the nurse or doctor is committed for his well-being matters a lot and I feel that I would be able to generate that among patients. I am sure that with these commitments towards myself and towards the patients or their families, I am able to exhibit the desired level of comportment. In my future placement, I will focus on integration of person-centered care into traditional health-care quality improvement plans. A personalized care approach will help in delivery of high-quality care while making the complete system efficient, effective as well as safe for patients. However, I still need to learn the actual way of designing and re-structuring the service models in order to develop and maintain an environment of person centered care while considering the practical guidance of such an implementation providing the foundation needs to achieve the goals of personalized and holistic approach to care.
Customer Testimonials
I was in urgent need of Sample papers for my research work and when I inquired about the best place to take it from a set of teachers they pointed at ABC Assignment services and I went about signing into it. Their samples are top notch with experts who are very skillful and student friendly and has such rich content in their writings and I found it very helpful indeed and felt very useful as well.

Sam, Queensland
I keep getting caught amidst a lot of extracurricular activities that leaves me with no time to concentrate on my studies. On a friends recommendation I started using ABC Assignment Help's services. They're the best in the world with their premium assistance and originality. I owe it to them for my good grades and new accomplishments in my academic life!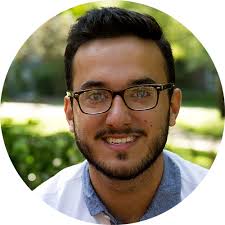 Andrew, Liverpool
I was genuinely surprised with the services provided by ABC Assignment Help! They proof-read all my assignments, following the exact same instructions provided by the university guidelines and offer one of the best writing services. Their writers are highly qualified and don't leave a single thing unnoticed. They structure every single idea of mine into a master piece!

Brian, Darwin