Answer :
Operational strategy report
INTRODUCTION
Watercare Services Ltd. is a medium size enterprise which involved in offering water and wastewater disposal services to overall society. Their main objective is to indulge in distinct services related to water care such as; gathering, treating and disposing wastewater as well as commercial waste. However, firm provide services of water via Auckland region of New Zealand and tries to reduce the wastage of water from society by refining the waste line (Council and Murfitt, 2017). Therefore, firm always take care of their supply chain by using advanced technology for overcoming the minute's problems such as; primary thing on which firm focus is a water channels which are connected across the regions.
Supply chain
Watercare Services Ltd. is an entity which is owned by Auckland Council, New Zealand for offering safe, reliable and efficient drinking water to almost 1.4 million people as well as support commercial and industrial premises. The main focus of business is to act in an efficient and sustainable corporation by considering the necessary elements of sustainability as a firm is recycling the water which is getting wasted over the local community. Therefore, this organization always tries to establish an outstanding supply chain system for the smooth functioning of business operations and maintaining a sustainable business across the marketplace. Simply, the supply chain is a network of several individuals, entities, assets, activities, and technology that are involved in the sale of a final product with the help of delivery source materials. For instance; refining, designing, manufacturing, packaging, and transportation of offered products of an organization by using certain supply chain procedures. In other words, supply chain management is a function of transferring goods or services such as; a movement of raw materials, work in progress and distributing the final product to the end-user for consumption purposes (Hill and Gilbert, 2012). Some of the major essentials of Watercare service ltd. are discussed as follows-
Enhanced and produced procurement schemes.

Negotiate conditions of agreement incorporates performance guarantees.

Selection of suitable equipment.
Mainly, the supply chain goes through several stages such as-
Head of a supply chain or procurement manager and procurement consultant who are self-employed to perform primary activities.

Then data transferred to regional purchasing manager South East Asia.

Senior purchaser

Buyer

Procurement online coordinator

The procurement officer is responsible for managing the tenders.
Interestingly, Watercare Service Ltd. needs to follow some necessary steps for the enhancement of supply chain management and make it more sustainable, ethical or social.
Mapping of the supply chain- Initially, firm requisite to determine the challenges related to social and environmental for prioritizing the efforts of suppliers. Thus, a company can have classified the suppliers into four different groups such as; environmental performance, social, ethical henceforth (Kumarasiri, 2012).
Communicate expectations- Concentration on sustainability within the supply chain is the most influencing tool to interact with corporate values and culture with suppliers and customers.

Baseline supplier performance- It is essential for Watercare services ltd. to target suppliers and set compliance standards by collecting relevant information via simple benchmarking questionnaires or self-analysis for providing an understanding about a primary point.

Developing training and potentiality building programs.

Drive some performance enhancement through the audit program for measuring performance improvement in a certain period.

Join industry partnerships.
Economic, environmental and social impacts
Water is the most indispensable ingredient for the life of human beings due to which it is essential for Watercare Service ltd. organization to consider the elements of sustainability for enhancing its business performance. However, sustainability in business is all about the management of the triple bottom line through which an enterprise tries to manage their financial, social as well as surrounding uncertainty, obligation, and opportunities. At the same time, these factors also known as people, planet and profits. It means that modern organizations are considering various elements which help their business in maintaining their position for the longer term by fulfilling the needs of existing consumers and saving the company for future generation too (Mbaawuaga, Agber and Kar, 2019). Ultimately, Watercare service ltd. follow all the tools and components through which they can promote sustainability in their business. For example; using recycling procedures for safeguarding the water resource from getting wastage, preferring solar energy for electricity purpose in order to control the unusual use of power, recycling the commercial waste and so on (PASA, 2019). The control set program is done with a view to manage the inbound and outbound activities program. The control program is developed with a view to strengthen the work process outcomes.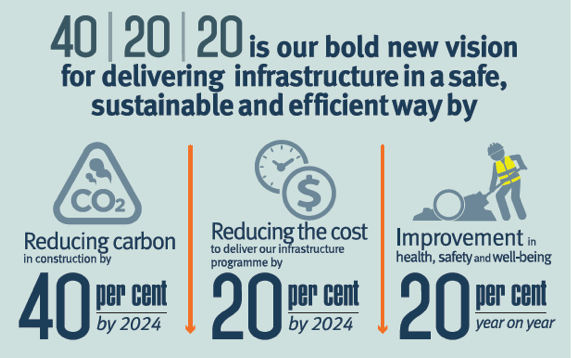 Figure 1 Realising Watercare's 40:20:20 Vision
(Source: - PASA, 2019)
This shows that firm is considering social factors in a sustainable program for protecting overall society from getting influenced via harmful gases which are produced by industries of multinational companies. Along with this, water refining is also one of the major aspects of an entity through which the company is offering filtered drinking water to the desired society. Furthermore, a firm is also responsible to follow economic aspects of a business to promote sustainability in an organization (Miselis and et. Al., 2012). Watercare service ltd is requisite to establish an economically sustainable business by considering the necessary pillar of an economy that incorporates distinct aspects such as; compliance of government norms, provisions, proper governance, and risk management. The economy is not just a matter of profit maximization whereas an association requisite to follow set norms of society and advisory bodies for creating sustainable economic business (Nokes, 2013). There is need to set work outcomes and increasing the overall outcomes by aligning the business outcomes with the social objectives.
Operation/ management approaches
According to the report, it has been understood that Watercare service ltd. needs to manage its supply chain management and follow essential components to become a sustainable business in this competitive era. The provider of water service needs to enhance its supply chain for the smooth functioning of their business activities by fulfilling the requirements of overall society in a defined time. The operational approaches are undertaken to set the equilibrium in the process outcomes and aligning the work outcomes with the employees' welfare as well. The inbound and outbound set program would also be supported by the undertaken work operational program. Thus, several approaches are present which help an entity to resolve their problem of supply chain issue such as; follow the systematic steps for proper management of distribution channel as it aids in reducing the probabilities of minute errors. Supplying water significantly requisite modern tools to complete the refining and recycling of water wastage in a corrective manner. Along with this, the operational team of an entity needs to use six Sigma in its production process for identifying the probable defects in order to control it at a prior stage (Winson and Finnerty, Watercare Services Ltd, 2010). Additionally, a firm can also use distinct management approaches for managing the business activities such as; follow the procedure of planning, directing, controlling and staffing. This framework encourages the workforce to perform their job role systematically to attaining a set target to maximize the productivity of a business. On the other hand, factors of sustainability can easily have addressed by showing the live examples of other competitors that are following the CSR activities to become a sustainable business. Societal support is also advantageous for a business and this can acquire by an enterprise with the help of a promotional campaign. Additionally, a company needs to conduct training programs for improving the knowledge of staff members about business sustainability and how it is going to established in an enterprise by considering necessary elements such as; social, economic henceforth (Watercare Services Limited, 2020). However, it has been found that business sustainability is based on the undertaken work program and also proper work alignment has been made to accomplish the set objectives.
CONCLUSION
From the above report, it has been concluded that firm requisite to consider social, economic and environmental aspects for establishing sustainability in the workplace. At the same time, the enhancement of operational activities is useful for a company to overcome its hidden problems by coping up with current changes. This project has shown the significance of supply chain management and the necessity of sustainability to the Water service organization by considering social or economic elements. Hence, it is understood that company need to improve their business functioning by applying several modern approaches and technologies to establish a durable enterprise. Now in the end, it could be inferred that the Water service organization needs to strengthen its operational work program to increase its business outcomes.