Answer :
BIZ301 Organisational Creativity and Innovation
Group Venture Plan
d) Analysis of possible market opportunity
i) Market summary and external environmental factors
Bags and accessories industry in Vietnam reached US$114 million revenue in 2019 and Vietnam has more than 26 million customers (+6%) for bags and suitcases (Worldbank.org, 2019). Revenue in Vietnam for bags and accessories industry is expected to show an annual growth rate of 16.4% and it may result in a market volume of US$209 million by the end of 2022 (Worldbank.org, 2019). The average revenue per user in Vietnam amounts to almost $4.36. In global comparison, most of the revenue in Vietnam is coming from China and other South East Asian countries. In Vietnam, the customers aged between 25-34 years of age are the maximum buyers of bags and accessories.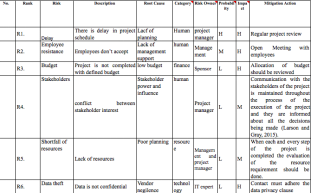 Figure 1: Revenue of bags and accessories industry in Vietnam is rising
(Source: Statista.com, 2019)
In addition, Vietnam has a single-party socialist republic framework and the political stability index of Vietnam scored 0.53 (Tran et al., 2018). GDP of Vietnam reached $274.43 billion in 2018 and GDP growth of Vietnam reached almost 7.4%. GDP per capita of Vietnam people touched $2,608 in the year 2018 (Tran et al., 2018). In addition, Vietnam Government is helping the new businesses to do business in Vietnam and the inflation rate in Vietnam was 2.08% in 2017 (Cimatti et al., 2017). Vietnam at present is one of the politically stable countries and rich in the economy in South East Asia. Most importantly, tourism in Vietnam is very significant where tourists can purchase bag, suitcases and accessories products.
ii) Porter's five forces analysis
| | | |
| --- | --- | --- |
| Porter's Five Forces | Description | Forces |
| Threat of rivalry | Bags and accessories market in Vietnam is occupied by many of the international and national brands. This market is growing fast as the local manufacturers of bags and suitcases have large market share, like Csa, Sau Thanh Vinh, Ca Sau Huy Hoang, Xuongda.vn and Kieu Hung Limited. In addition, Samsonite sells many of the international suitcase and bag brands like American Tourister and Gucci (Cimatti et al., 2017). | High |
| Supplier power | The production capacity of the local manufacturer is large and the Vietnam market has great demand for bags and accessories products. The local manufacturers are the major customers of the suppliers. Suppliers' force is medium as their manufacturers can switch their suppliers of leathers and other accessories if needed. | Medium |
| Buyers' power | Buyer volume is large in Vietnam as many of the local people along with tourists purchase bags and suitcases. Bargaining power of the buyers is high in this industry as buyer concentration is also. Buyers can fix the rate and they can switch to any of the brands of their choice. | High |
| Threat of substitute | There are many of the existing competitors in the market; however, the threat of substitute is medium. Substitute in the market of Vietnam plays an important role as many of the international brands and local brands have great market share (Tran et al., 2018). | High |
| The threat of new entrants | A new brand can come up in the industry as the capital requirement for opening bags and suitcase manufacturing is not very much. However, marketing cost is high. | Medium |
iii) POEM framework
Product Opportunity Evaluation Matrix (POEM) can be defined as a tool for understanding the market before launching of a new product in the market (Stark, 2015). This matrix is used to recognise the strengths along with weaknesses based on mainly five key points.
Customers
: In Vietnam, bags and accessories customers are not only the local ones, but the customers can be international buyers also. Vietnam is set to remain one of the fastest growing economies in South East Asia zone. People of Vietnam's purchasing power got higher to 9.31% in 2017 (Worldbank.org, 2019). The purchasing power in total national retail value of goods and services reached nearly almost $61.4 trillion.
Products
: Louis Vuitton is an international brand, which has its headquarter located in Paris. Louis Vuitton sells mainly luxury products like bags and accessories. Louis Vuitton is planning to start selling its suitcases in Vietnam. This suitcase can be used as trolley and it is fashionable and durable also.
Timing
: Tourism industry is rising in Vietnam and Vietnamese people are increasingly purchasing fashionable and quality products. The growth of GDP is also high and the government is attracting international brands to do business (Statista.com 2019). Therefore, it is the high time to start selling suitcase of Louis Vuitton in Vietnam.
Competition: Competition is high in Vietnam for bags and accessories as both local and international brands are present in Vietnam. Local brands are sold in the local market which are famous among the tourist. International brands sell their products at a lower price so that Vietnamese people can afford the products.
Finance
: Louis Vuitton reached $9.9 billion revenue in the year 2019. Most importantly, the investment will come from headquarter, therefore, it would not be possible to expand the business in Vietnam as the company has its operation in more than 50 countries worldwide (Tran et al., 2018).
iv) SWOT analysis
Strengths




Strong quality and association with big clubs as a franchisee

Brand recognition

Top endorsement from celebrity

A wide network as it has more than 470 stores nationwide (Anido & Loussaief, 2018)

Exclusive merchandise

Top designers

Weaknesses




Excessive centralisation

Lack of sensitivity towards the language of foreign nations

Over-reliance on Chinese and Japanese market

High price

Opportunities




Growing market potential

Rise in per-capita income in South East Asian countries

Increase in working women

Threats




Counterfeiting is an issue

Managing their multinational customisation (Anido & Loussaief, 2018)
e) Developing a value proposition of the innovative product or service
Identification of customer needs: In recent time, some of the customers do not want to use leather bags; therefore, Louis Vuitton has come with well reusable suitcase starts with what customers want in a suitcase. This suitcase is fashionable, durable and it is light in weight. The users can use this suitcase for travel occasion and for outing option. It is the strongest bag in the market and it is more appealing. The customers have their needs in carrying light but strong suitcases. Louis Vuitton will add variety to the bag programme like new colours, art and new materials so that they can attract new customers (Akesson et al., 2016).
Turning product features into customers' benefits: Suitcases have got a new life after many years and Louis Vuitton has come up with the package by selling a new range of suitcases with multiple colour and material options. Suitcases provide benefits as it is lightweight and the users can pack many things within it. It is healthier to use it. The users can use a passcode for this suitcase. Suitcases are always easier on the users' hands, back and shoulders and arms. The users can reduce fatigue and strain by travelling with a lightweight suitcase rather than hard bags.
Competitive differentiation: Louis Vuitton suitcase provides extra features like charging phones, keep the clothes crisp and this suitcase can help the travellers to speed past airport crowds. The suitcase has electronic Tag system which allows the travellers to check in the suitcase from anywhere using the app on the travellers' Smartphone.
Communicate the value of the product: Value of the products would be communicated through Public Relations of Louis Vuitton. Louis Vuitton will use advertisements for television commercials in order to reach wide customers. The suitcase will meet customers' wants, needs and fears. Louis Vuitton needs to communicate, engage and listen to what customers are saying when they are delivering the value proposition (Key et al., 2017). Louis Vuitton will streamline the value proposition through the website, data sheet, social contents and blogs.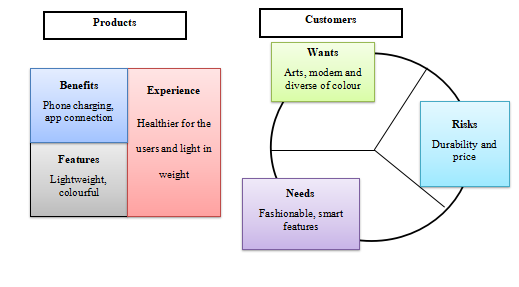 Figure 2: Product value proposition of Louis Vuitton suitcase
(Source: Self-developed)