Organizational Financial Governance A...
Organizational Financial Governance and Complaince
Answer
Task 4

: Managing budget
A. Organisational financial governance and compliance requirements
These requirements affect a budget hugely. Whenever a budget is formulated, requirements of organization are kept in mind. For the marketing budget, costs and expenditure are kept at an average rate. This is because organization does not want to spend too much upon marketing. While printing advertisement in newspaper, content has been kept brief and small so that less expenditure will occur. UK Aid Direct budgets is a compliance standard that dictates process of making calculations for expenditure of grants (Ukaiddirect.org, 2019). This directive has been referred to while monitoring costs and expenditure of budget.
B. Monitoring expenditure
Spending that has occurred for set budget has been done weekly according to frequency of organization's spending plan. This kind of spending will help in keeping record of spending on a regular basis that will inform extent of expenditure incurred in budget on a weekly basis. There had been an instance when expenditure was needed to be done for two consecutive days. This act was barred and concerned official was asked to manage till end of week.
C. Organisational processes and guidelines for reporting against set budgets
Organizational process and guidelines are fixed when one is to report against set budgets. Most of the organizations follow similar procedures with minimum variation. Outline of budget was communicated to all relevant staffs as soon as it was formed (Sheffield.ac.uk, 2019). This kind of monitoring had helped in proper communication of budget details. Furthermore, budget tasks have been delegated to 'named' individuals so that people may know who had received which kind of responsibility.
Customer Testimonials
I was in urgent need of Sample papers for my research work and when I inquired about the best place to take it from a set of teachers they pointed at ABC Assignment services and I went about signing into it. Their samples are top notch with experts who are very skillful and student friendly and has such rich content in their writings and I found it very helpful indeed and felt very useful as well.

Sam, Queensland
I keep getting caught amidst a lot of extracurricular activities that leaves me with no time to concentrate on my studies. On a friends recommendation I started using ABC Assignment Help's services. They're the best in the world with their premium assistance and originality. I owe it to them for my good grades and new accomplishments in my academic life!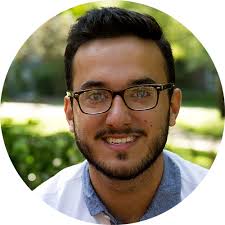 Andrew, Liverpool
I was genuinely surprised with the services provided by ABC Assignment Help! They proof-read all my assignments, following the exact same instructions provided by the university guidelines and offer one of the best writing services. Their writers are highly qualified and don't leave a single thing unnoticed. They structure every single idea of mine into a master piece!

Brian, Darwin