Perdisco Assignment Help
Perdisco Assignment Help

Student seeking business studies have accounting and finance as the major subjects. Earlier traditional method of learning was used in most of the colleges and universities. It was then realized that the method of learning was time- consuming and had lots of technical problems. Students couldn't get the core meaning of the content in appropriate and understandable way. In order to ease students and teachers work, Perdisco sets have been introduced. The word Perdisco in general term means through learning.
This learning tool is very helpful for business students. This e-learning set helps students in areas of accounting, finance, mathematics and statistics.
Perdisco is now used in most of the developed countries including Asia, Australia, United States, New Zealand and Canada. Practice sets, text-books, E-workbooks and assessment are all included in this e-learning resource. Without the proper knowledge of accounting practice sets, it is quite difficult to work with Perdisco practice set. In order to help students deal with complicated questions, abc assignment help has introduced perdisco assignment help. More than 100+ tutors are linked with the company. They are experts in different area of accounting, finance, mathematics and statistics.
They will help students solve Perdisco practice sets in minimum time. Every tutor has impressive background in teaching. They have solved many complicated and difficult accounting and finance questions successfully. They are also listed as top ten teachers in the countries. So by selecting perdisco assignment help students are able to receive guidance form best professionals of the course.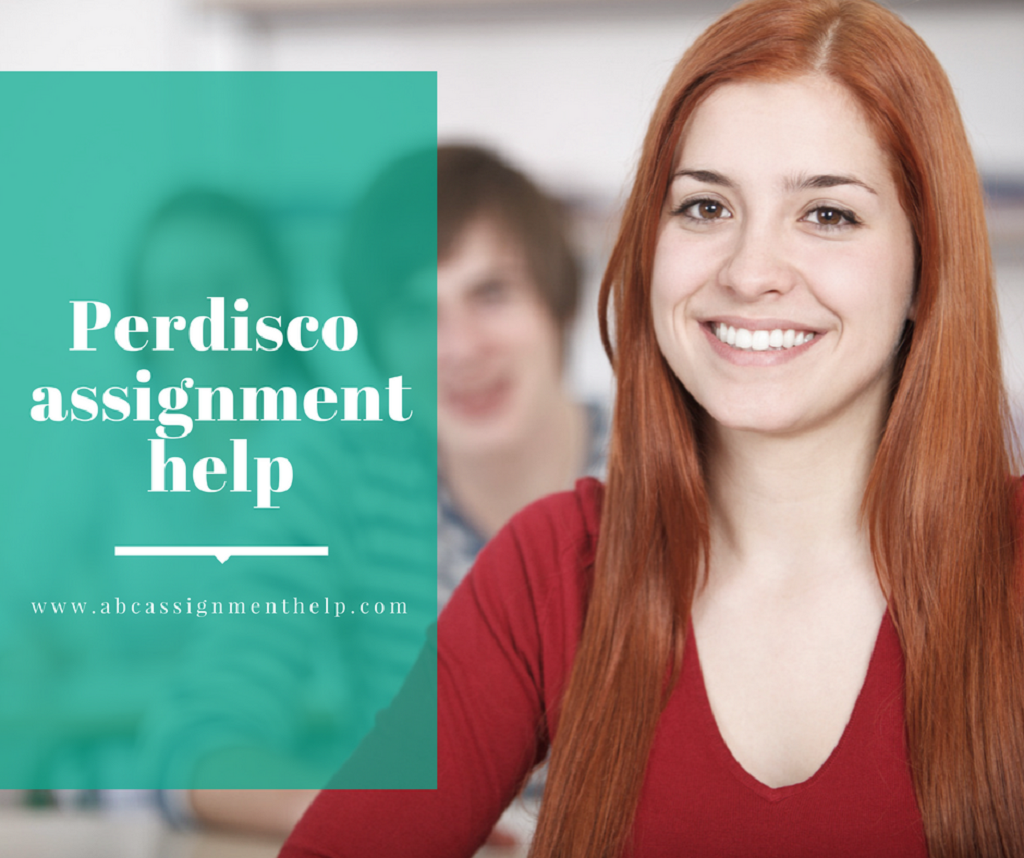 Perdisco Specialty:
1) Accounting: The resources offered by Perdisco for accounting are: accounting practice sets, textbooks, e-workbooks and algorithm assessments. Accounting practice sets is of two types: manual practice sets and MYOB computerized practice set. Manual practice sets are again of two types: paper based practice sets and virtual tutor practice set. InPaper based practice set students don't receive feedback and can easily cheat with their friends. So in comparison to paper based practice sets, Virtual tutor practice sets works very well.
Visual tutor practice sets come with number of functionality like anticheat, autograde, feedback and back-on-track. Anyhow using visual tutor manual practice set doesn't allow automatic posting, maintenance and calculation of given entries. So for this MYOB is integrated with visual tutor practice set.
In case of any trouble solving Perdisco practice set, students can go for Perdisco assignment help offered to them by innovative and creative online company. They can anytime ask for help with Perdisco practice set and get some useful hints to solve the questions. With Perdisco, Students also receive 360 textbooks which is a complete accounting learning cycle. With these textbooks students get engaged in reading, listening, watching and experiencing accounting that help them master in the subject. But if you aren't able to understand any part or topic in the textbooks, you can ask for help with Perdisco assignment.
The topics are made simpler for you so that you can easily get the core meaning of the topics and complete your Perdisco assignment. Under the accounting practice set, students prepare the transactions of the month into journals and ledgers on screens, and the first week transactions are recorded on that particular page. Although the practice set is online, it is still a manual set. In terms of design, there is no automation of any of the steps like that of journal entries or maintaining running balances and calculation of figures.
Only when the complete page is submitted, the work of students is graded automatically so that the students don't have to manually grade each question by themselves. This helps in presenting accurate information about the student performance. Students are also provided with the immediate feedback on their performance through the process of grading each page before moving on to the next. This leads to a final score at the end of the practice set and student get immediate grade on their performance.

2) Finance: E-workbooks and algorithm assessment are two resources available in finance. E-books for corporate finance, financial system and introductory derivatives are available with Perdisco. Sometimes the language and terms used in e-books are so difficult to understand that you fail to get the basic idea of the subject. Moreover, students aren't able to grasp the ideas and logic behind risk and return, capital raising, project decision making and more. So all the hard-work that they put in understanding the topic goes in vain. With help in Perdisco assignment, you will get connected to finance tutors who will responsibly handle all your doubts and questions.
They will clearly provide you explanation of each concept and topic so that you can work in your homework and assignment.
3) Mathematics: E-workbooks and algorithm assessment are introduced in this area of Perdisco. Business mathematics, financial mathematics and mathematical techniques in finance are three E-workbooks introduced in this area. For students who lack financial background, initially it becomes difficult to understand the concept provided in e-books and solve algorithm assessment. You can choose help with perdisco assignment to get in contact with our online finance tutors. They have excellent knowledge of both finance and mathematics; hence they can appropriately provide you link between the two. They will answer all your questions with proper explanation as well.
4) Statistics: To assist students and instructors in statistics subject, Perdisco has published textbooks, algorithm homework and E-workbooks. The E-workbook on introductory statistics is introduced as learning resource for students and textbook on introductory statistics is published to broaden student's knowledge in the course.
Is there anyone who can help me complete my Perdisco myob assignment?
Yes, abc assignment help can help you complete your Perdisco assignment. Our expertise in different countries- Australia, USA and UK; will help you compose a perfect and flawless accounting assignment. Perdisco assignments are groped in two main categories:
1) The question set for practice sessions: These sets are important to build a strong base on different topics of accounting. Are you looking for "question set for practice session in Perdisco"? Talk to our online tutors and seek their help for your doubts. They deals with all the difficult and complex questions of practice set that are part of your practice sessions.
2) The graded homework assignment: These assignments are provided in by different universities and include topics that are part of the curriculum. Such assignments are created by university with the help of Perdisco developers. If you are finding trouble in understanding your assignment, you can ask for help with Perdisco myob assignment to our team. To solve such assignment, students need to have good idea about company account. Our Perdisco myob assignment writers help students understand these concepts in crystal clear way.
So, if you are exhausted of typing "help with perdisco assignment" in the search engine", you can directly consult our online tutors regarding your doubts and questions.
How our Perdisco assignment writers help student?
Our company provides step-wise and clears solutions to students facing trouble in writing Perdisco assignment.
1) Practice sets: Perdisco accounting practice set is provided to students to check their understanding in the subject. In this practice set, students need to set up company and enter the given transactions in proper manner. Our Perdisco myob accounting practice set help will help you complete the given set on minimum time. Blunders and providing wring answers can be completely avoided with our online help service.
2) Create company profile: Our Perdisco myob help provides hints and techniques to students for creating a company profile. If you are facing trouble in this step of your practice set, you can choose Perdisco assignment help anytime.
3) Editing: We also provide help with editing perdisco assignment. Students who have completed their assignment but aren't sure whether they have correctly comprehended the work or not, can choose our Perdisco editing help.
4) Basic topics: If you are finding it difficult to recall all the basic points that are important to complete your Perdisco assignment, you can anytime ask for help with Perdisco from the team of ABC Assignment Help. They will provide you excellently framed and well-written notes on different topics so that you can not only complete your work on time but will learn basic accounting knowledge.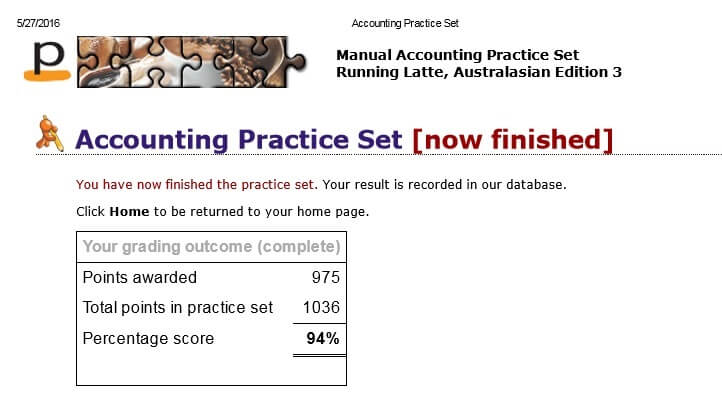 What benefits students can receive by selecting Perdisco assignment help?
1) Complete help: Once students submit their questions to the team, our team will work on the Perdisco assignment provided to them. They will keep into consideration all the small details that you have engraved with your work and hence they will frame your assignment accordingly.
2) Full time availability: You can anytime get into our site and ping the customer support team. You can also drop a mail to get your doubts cleared. We will immediately receive replies to your doubts. Our service is 24/7 available. So, you can anytime get in touch with our team.
3) Plagarism free: We are completely against plagiarism. We provide only fresh written Perdisco assignment to students. Whether its notes, assignment or other form of help; all the work submitted to you will be free of plagiarism.
3) On-time: Our main aim is to always deliver our best work to you on time. This is the reason when we receive your Perdisco assignment, we immediately process the work. Our team works on it wholeheartedly so that everything is properly completed on time.
4) Full privacy: We keep all your personal information completely private. It is our responsibility to keep all your details confidentially.
5) Modification and revision facility: In any case if you are not satisfied with solutions to your perdisco assignment and you want your work to be modified; our team is there to do it for you. They will immediately make changes to your work and deliver it to you at the mentioned time.
Precautions while selecting any service for Perdisco assignment help:
A wide range of service providers is offering Perdisco assignment help in the market. They try to lure students with low cost of service without considering the importance of Perdisco practice sets for academic performance of students. They make fake promises and never finish the work on time resulting in failure of the student in the subject. The students should take certain precautions while selecting an appropriate Perdisco assignment help service to get quality work that is delivered as per the deadline.
They should look for quality service by checking the background of the service provider and the testimonials and overlooking the work of students who have already taken Perdisco assignment help from the concerned service provider.
Topics covered in perdisco are:


About persdiso assignment help:
Perdisco is an e-learning tool that is especially for business students who have accounting, finance, statistics and mathematics in their curriculum. Solving perdisco set can be tiring and time-taking at times. To provide answers to students doubts and help them crack best result in perdisco practice set, abc assignment help has announced perdisco assignment help for students. Qualified and experienced tutors will guide students in solving perdisco MYOB accounting set and Perdisco peachtree accounting set.
This service is available 24/7 for students and at minimum price. abc assignment help is always available to take students doubts. Perdisco assignment help provides step-wise solutions and guidance to students so that they can achieve an impressive result at the first trial itself.