Answer :
6.1 Sponsorship arrangements
The sponsorship arrangements for the National Conference to promote Information Technology (IT) professionals by The Australian Institute of Project Management (AIPM) is to be based on the goals of the organization which include promoting IT Professionals, The objective is to network with sponsors and provide them with an opportunity to participate in this endeavor. They would also obtain better goodwill through promoting the event and showing their support for promotion of IT professionals. They can earn better reputation as potential employers and at the same time find suitable employees for their organizations. It does help increase the company's exposure and gain higher popularity in the industry. It can help them network, establish strong ties and also share knowledge and experience all of which are strategically important to them. They can also promote their products and innovative ideas in order to strategically partner with other firms at various levels (Englund, R.L. and Bucero, A, 2006).
Sponsorships shall be provided at 3 different levels called the Star pack, Moon pack and Sun pack. At each level the sponsor shall be provided with the following elements:
a. Company logo and profile shall be put up on the website of the program / conference along with banners at the venue where conference is to be held in arrangement based on sponsorship level opted for
b. Logo shall be displayed not only on site but also on each of the promotion material
c. Free entry to the conference based on being given passes in advance
Sponsorship pricing has been formed based on the idea that various sponsors would want to give in different amounts. Moreover as a wide range of companies participate in the sponsor program, it is quite likely that they should be provided with various options. There are no limitations on number of sponsorships but there are better highlighting options for early participants on the website. 60% of the sponsorship amount is to be given along with the sponsor application and the rest can be given within 15 days of time. This would enable the Master class website to be able to take care of various arrangements to be made to promote the firm on the website and in promotion material (Englund, R.L. and Bucero, A, 2006).
| | |
| --- | --- |
| Package | Sponsor contribution range |
| Star (Nickel) | $5000-$20000 |
| Moon (Bronze) | $20000-$50000 |
| Sun (Silver) | Above $ 50000 |
| Community sponsors | In kind or service |
6.2 Established sponsorship patterns
The Australian Institute of Project Management (AIPM) does recognize its ties and partnerships with various members and shall actively seek their support and participation in obtaining sponsorships for this event. The list of APM members include the following: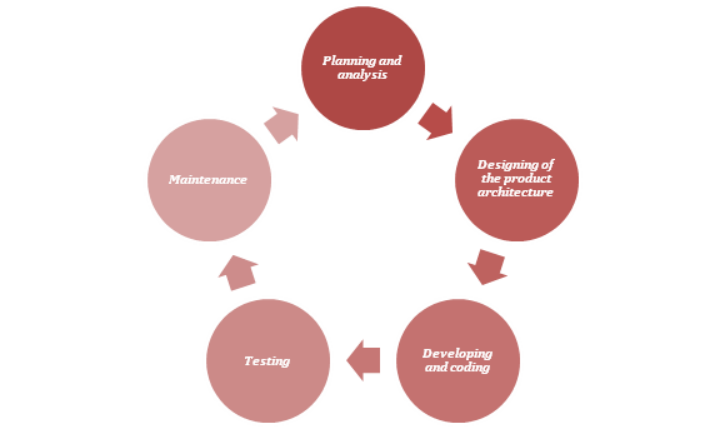 It is important for these firms to participate in this event in order to obtain national level exposure and also obtain a long term benefit in their own industries. It is required that there be effective understanding of their role in the event in order to formulate a valuation of what range they need to participate in the sponsorship.
Conference budget: Approximated and based on expected revenues and expenses
Target Budget: 5,500'000000 got from sponsors and $30,0000 got from selling products on website
Collection of money: Through sponsors and selling of their products on website
Advertising to sponsors: Through strategic partnerships which already exists
Names of sponsors : Was asked in logos and so has been put in logos
Actually spent: 6,15162000
Amounts are in ('000000)
| | |
| --- | --- |
| | |
| Column1 | Column2 |
| | |
| Revenue source | |
| Silver sponsors $1000,000 | 2,000,000 |
| Bronze sponsors $500,000 | 1,000,000 |
| Nickel sponsors $250,000 | 1,250,000 |
| Community sponsors $50,000 | 1,250,000 |
| | |
| Total | 5,500,000 |
| | |
| Expenditure | Column1 |
| Grid hosting and adminsitration | $35,000 |
| Keynote speaker honoraria | $ 700,00 |
| Conference website and hositng | 66875 |
| Online schedule org service | 20000 |
| Stationery | 5000 |
| Transportation | 80000 |
| Ava con Inc services | 70000 |
| Streaming software licenses | 18280 |
| Paypal fees | 14912 |
| Bank wire transfer fees | 5100 |
| Complimentary confectionaries | 60000 |
| | |
| Total | $375,167 |
| | |
| Column1 | Column2 |
| Budget surplus | $5,124,833 |
| | |
6.3 Advertising packages
It is quite evident that there has to be an inclusion of various products as well on the website. This makes it important for the sponsors to bundle their products and sell through the website. This can give an additional income to the conference budget and this can help reduce or overcome the budget deficit that has been estimated. It is important to promote this event based on these aspects and ensure that there is better revenue generated. Only then it would be possible to deliver a substantial and suitable sponsor and budget program for this event. It also requires that there be a stronger understanding of what products could sell best and ensure that they are well promoted rather than just focusing on the sponsorship level or program opted for by the sponsors. A balance among these aspects is crucial to be able to obtain revenue for the sponsorship and the event. Only then it would be possible to conduct the event without any financial hiccups. Financial feasibility is extremely important for the conference to take place without any disruption (West, D., 2010).
6.4 Ticket pricing
The conference is based on inclusion of highly qualified and accomplished people whose support is crucial for building higher value in the conference. It is important for the organization to focus on including a discounted ticket price for employees and members. If a member buys the sponsorship, then ticket prices are already included. In case of non registration or confirmation, just to ensure that the head count is known, a nominal amount has been included. The income from tickets are not included in the budget as they would be received only towards the dates of the conference. These amounts would be carried forward into the organizations funds and be used for the next event.
These prices aim to ensure that there is inclusion of all members, from IT and non IT industries. The aim of promoting IT employees can be achieved through this event as the conference is mainly based on IT concepts and employment. An exposure to different cultures would help make it even more valuable an experience and also create better impact in the event. The objective is to build a stronger level of exposure and help IT firms and IT professionals network on this platform.
6.5 Offers to international delegates
International delegates will be provided with several special options that would enable them to obtain information and support along with bookings for hotels and visa requirements. It is important that they be provided with information pack and that international delegates are supported and encouraged to participate in the event. Only then it would be possible to provide them with appropriate orientation and encourage international participation. Various international IT organizations would be sent an invitation to participate in the conference. This would bring in greater value to the conference and its conduct. It would also benefit the participants to obtain better exposure to knowledge from different countries and cultures.