Practical Accounting Assignment Using...
Practical Accounting Assignment using XERO
Answer
During the month of April 2018, the Company has recorded a Total Income of $216, 765 and Cost of Sales amounted to $ 94,705. Hence, a Gross Profit of $122,060 was generated which represents a gross margin of 56%. The main expenses consist of Renovations of buildings which was carried out on 23rd of April 2018, a dividend of $20,000 which has been declared and monthly rental fees of $4116.67. Total Expenses for the month of April 2018 amounted to $41,131.54 and a Net Income of $80,928.46 was generated. The Net Margin amounted to 37% for the month of April 2018.
The Statement of Financial Position as at 30 April 2018, shows a positive net worth of the business of $431, 272.46. The business has a solid liquidity position with a closing bank balance of $265,354.36. The current ration stands at 6.7, which implies that the business can easily repay its short-term obligations. Total assets amounted to $545,466.82 while the total liabilities amounted to $114.194.36. The company is not heavily geared as the only long-term liability is the loan from NAB amounted to $40,000. Retained Profits has increased to $331,272.46 and the capital has remained at $100,000.
Customer Testimonials
I was in urgent need of Sample papers for my research work and when I inquired about the best place to take it from a set of teachers they pointed at ABC Assignment services and I went about signing into it. Their samples are top notch with experts who are very skillful and student friendly and has such rich content in their writings and I found it very helpful indeed and felt very useful as well.

Sam, Queensland
I keep getting caught amidst a lot of extracurricular activities that leaves me with no time to concentrate on my studies. On a friends recommendation I started using ABC Assignment Help's services. They're the best in the world with their premium assistance and originality. I owe it to them for my good grades and new accomplishments in my academic life!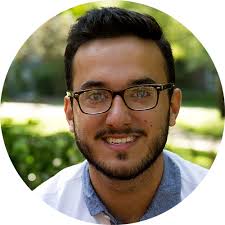 Andrew, Liverpool
I was genuinely surprised with the services provided by ABC Assignment Help! They proof-read all my assignments, following the exact same instructions provided by the university guidelines and offer one of the best writing services. Their writers are highly qualified and don't leave a single thing unnoticed. They structure every single idea of mine into a master piece!

Brian, Darwin