Preparing Budgetary Reports For Stake...
Preparing Budgetary Reports for Stakeholders
Answer
Task 7

: Providing budget-related information
| | |
| --- | --- |
| Budget and information report 1: | The budget on marketing activities has been successfully formulated in a consolidated manner. According to agreement, marketing budget was formulated within a week of formulation of 'financial budget'. Each aspect of marketing has been identified and related costs have been clearly mentioned. Organizational needs, goal and objectives have been aligned with marketing budget (O'Keeffe et al. 2016, p.430). An average expenditure for marketing activities had been formed. Activities like print media advertisement and online advertisement have been stratified into their subparts. Most of the money has been allocated to newspaper advertisements because people have habit of going through newspaper on a regular basis. |
| Stakeholder presented to: | Marketing Manager (internal) |
| Date: | 14/10/2019 |
| Outcomes: | There has been some glitches in marketing budget like some activities have incurred extra expenditure while some activities have received less focus contrary to what had been decided before. Overall, budget limit has been maintained as it had not been crossed |
| Budget and information report 2: | Sales budget had been formulated with much consideration. At the very beginning, it had been formulated. Last year's sales had been compared with sales of previous years. This has helped in drawing necessary conclusions. Even business model has been reviewed in order to find out what changes have affected sales. External forces like competitive edge, market competition and threat of new entrants have been closely studied and taken into consideration while forming budget (Armstrong et al. 2018). |
| Stakeholder presented to: | Sales Manager (internal) |
| Date: | 17/10/2019 |
| Outcomes: | It had been found that sales budget had been upto the mark. Prediction regarding future sales within one year has been more or less perfect. Budget is working quite well and is progressing according to plan. |
Customer Testimonials
I was in urgent need of Sample papers for my research work and when I inquired about the best place to take it from a set of teachers they pointed at ABC Assignment services and I went about signing into it. Their samples are top notch with experts who are very skillful and student friendly and has such rich content in their writings and I found it very helpful indeed and felt very useful as well.

Sam, Queensland
I keep getting caught amidst a lot of extracurricular activities that leaves me with no time to concentrate on my studies. On a friends recommendation I started using ABC Assignment Help's services. They're the best in the world with their premium assistance and originality. I owe it to them for my good grades and new accomplishments in my academic life!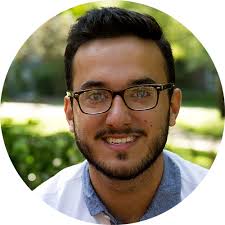 Andrew, Liverpool
I was genuinely surprised with the services provided by ABC Assignment Help! They proof-read all my assignments, following the exact same instructions provided by the university guidelines and offer one of the best writing services. Their writers are highly qualified and don't leave a single thing unnoticed. They structure every single idea of mine into a master piece!

Brian, Darwin