PUBH6002 Environmental Factors Influe...
PUBH6002 Environmental Factors Influencing Public Health in Australia Assessment 1 Answer
Answer
Assessment 1: Report - Environmental Risk Assessment
1. Introduction
Health care system in Australia is changing because of the disassociated economic changes and more focus has been made on strengthening the health care process as well as social circle in economy in the public interest. In this report, the concept of environmental factors influencing health, and the relevance to public health from the global to the local levels has been taken into consideration. Going forward in this report, key agencies, institutional structures, political processes, influences and challenges for environmental health has been assessed. Afterwards, the relation to the way in which globalization and the social, economic and political determinants of health influence disease, including identification of vulnerable groups is assessed as well. At the end of this report, critique ethical elements relevant to environmental health protections, policies, and industry practices, from global to local scale have been assessed.
2. Part-1
2.1 WHO (1999) DPSEEA framework in Air quality (indoor or outdoor) geographic region
If the health system in Australia is analysed, the analysis divulges that air, water, soil and the toxic substances in them affect the environmental health issue. These factors affect large groups who are staying together or stay in the same social circle. Therefore, they are also playing as factors in determining the health differences and the impact that can be made in people across geographic areas. Some of the major factors that affect the environment are discussed below: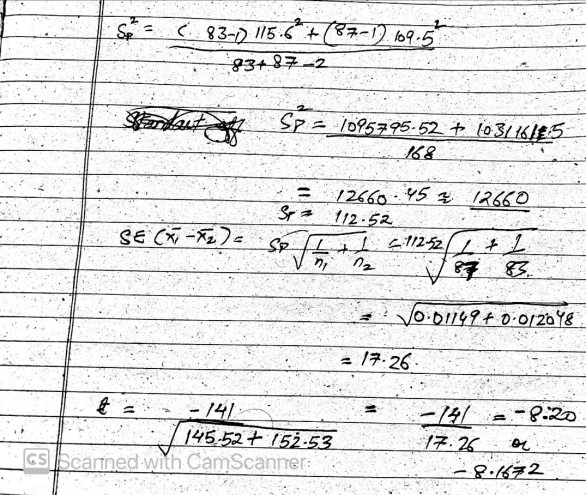 Air Quality Index
(Stewart et al. 2017)
Presence of Flame Retardants
(Source: Gov, 2019a)
Air Pollution: Mix of natural gases like Oxygen into

man-made

substances like CFCs, CO2, Smoke, that deteriorates the natural composition of the environment, depletes the Ozone layer and thus making life less sustainable. The average air quality index in the New South Wales is less than 20, which is a good index, but in the Sydney city area they go over 50 or 60, which is harmful and depicts that air pollution is on the rise (Gov, 2019b).

Flame Retardants: Chemicals that are used in the products being consumed, be it electronics or furniture, that prevents in spreading of fire. Data published by Australian government suggests that major cities like Perth, Adelaide, Sydney, Melbourne are the major areas where ether flame retardants are high (ABC, 2017).

Smoke: A cigarette is full of chemicals that

include

lead, arsenic, and formaldehyde. Based on a survey performed by a government agency in the New South Wales region, there are 11.2% people are daily smokers (NSW, 2018).

Pesticides: The chemicals that

are used

to kill and control pests from weeds (

Stewart, et al. 2017).
It has been analyzed that most of the factors that we are exposed in the environment makes us vulnerable to diseases like cancer, asthma, or Parkinson's disease. The impact can also lead to a series of events that depends on person to person and may vary as per the genes. The research identifies that the physical exposures affect the cardiovascular system of people and there are many countries have taken initiatives in the past to minimize the pollution to make a healthy environment for its citizens. Australia is a developed economy, and people in the country and this has resulted in a high number of vehicles in the street, which results in increasing air pollution (West et al. 2016). In addition to this, various factories and emission of the hazardous substance in the environment has also resulted to the air pollution issue in the environment of Australia (Butler, & Whelan,2018).
2.3 Social, political or economic influences on the issue that aren't captured by the DPSEEA framework
World Health Organization developed DPSEEA framework which is responsible for developing environmental health indicators. It recognizes the relationships between the environment and its effect on public health. The framework as identified, however, is less effective when it comes to physical risks representation that includes natural calamities and technology. This framework is ineffective when understood in the linear form as it does not completely represent the complex associations between exposures and the outcomes in terms of health like socio-economic context and how the underlying environment and issues associated with health are related. It is further associated with multiple exposures like the interactions that involve multi-stakeholders. In addition to this, policies have been introduced and rigorous norms have been developed to restrict the carbon emissions from motor vehicles around the country (Chang, et al. 2016).
From the analysis, it is evident that the applicability to adopt policy assessments of climate change is less suitable when it comes to representing complex links like climate, environment and social factors. It should provide the necessary EHIs (Environmental Health Indicators) to measure the impacts of climate change on the health of people.
3. Part-2
3.1 Current environmental health issue
There has been an adaptation of the first universal climate agreement by many countries as the climate change threat is increasing day by day. As a result, the air quality is deteriorating, water resources are depleting at a much larger speed. However, this agreement have been found to be tacking with these things. The drivers provide the research and technical information to illustrate the risks and benefits and alter policies accordingly. The current environmental health issue in Australia is related to the high pollution which has resulted to the issues is related to the air pollution. There has been increasing health issue among the Australian citizens and issues like risk of premature death, asthma attacks and other adverse health impacts (Laumbach, Meng, & Kipen, 2015).
3.2 Role of agencies and other stakeholders
The social interaction has helped variety of population and some of the necessities are being planned in a better manner now. Therefore, it does not adversely impact the environment and human health either. Many federal and state agencies are created so that the health of the environment is not deteriorating rapidly and they examine the impact of the environment on the health of humans. Federal agencies like ATSDR have a mission to mitigate the environmental issues and the adverse effects on humans. The activities are being conducted in public health assessments, investigations and emergency response (Frumkin, 2016).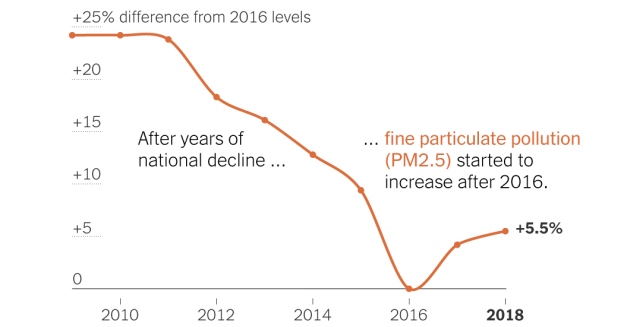 Source:- (Norback, Hashim, Ali, & Hashim, 2017).
This agency has implemented many programs and each program has a different goal. HRSA takes care of health services and resources issues like quality and cost of care. This agency supports communities that deliver healthcare to underprivileged people and hence improves the health system as it works with health agencies (Chen et al. 2018).
3.3 Suggestion to propose to address the gap in current policies, regulation and management for environmental health issue
DPSEEA identifies different intervention points and the environmental health causal chain. Thus, it can be used to design interventions and monitor the performance. It also works for the associated risks with the environmental pollution where the chain from the source of pollution is identified with the help of a tool that can demonstrate the hazards to health. The framework has drivers and pressures and it can be utilized to design interventions which are more cost effective in the improvement of the health. It can work on the psychological health effects that were brought by the fear of the hazard rather than the eventuality. There has to be a flexible way so that ecological indicators and non-climatic factors (Broome, et al. 2015).
Source:- (Lü, , Liang, Feng, Li, & Liu, 2015)
Potable drinking water is a necessity and not only water is required for drinking and cooking, but also for irrigation. Therefore, the necessity is to prevent drinking water sources from any kind of contamination. Furthermore, there should be more initiatives to develop water reserves. Providing enough water for drainage system is also needed. Everything related to water has to be taken care of because the sources of clean water is decreasing rapidly around the world as well as in Australia.
Over the past few decades the world has seen a recurring increase in global average temperature and it has to be mitigated as the heat waves, global warming, severe drought has many consequences as well coming along (Hahn, Todd, & Van der Klaauw, 2011).
Preservation of sea water is important and sea water pollution from waste disposal activities needs to be contained. The attention should be drawn on these as well as it affects the marine life thereby deteriorating the ecosystem. The greenhouse gases have to be taken care of because the world is already facing problems in terms of increased carbon emissions and deterioration of the Ozone layer because of it.
4. Conclusion
After assessing the case, it is evident that air, water, soil and the toxic substances in them affect the environmental health issue. However, the framework has drivers and pressures and it can be utilized to design interventions which are more cost effective in the improvement of the health. Nonetheless, the report identified that the framework however, is less effective when it comes to physical risks representation that includes natural calamities and technology. The activities are being conducted in public health assessments, investigations and emergency response. There are many programs that are being run by this agency and each program has a different goal. Now in the end, it is evident that there is a need to develop strong health care policies to restrict the negative health program and increase the overall outcomes in an effective manner.
Customer Testimonials
ABC Assignment Help for one reason became my favorite because they don't have a very complex signing up process and it's very simple so everybody can use it. I was able to sign in without any hassle as my Company Law Assignment was due and they did it for me in a very efficient manner and I am very delighted with their service and a heartiest thanks. Emily, Sydney
I work part time to meet my expenses apart from college and I took this as a decision to not burden my parents. A while later I started feeling great amount of stress in balancing it all together and decided to seek help from ABC Assignment Help for my Commercial Law Assignment and they did my assignment for me and I am super satisfied with their work style. Thank you so much. Lawrence, Tasmania
I had a harsh week as I was extremely debilitated and every one of my assignments were getting excessively and caused me an incredible mental breakdown. A companion of mine seeing my circumstance asked me to utilize ABC Assignment encourage, their quick and efficient administrations helped me complete my Contract Law Assignment with less stress Rihana, New South Wales