PUBH6006 Intervention Strategy For Pr...
PUBH6006 Intervention Strategy for Preventing Obesity in Community Assessment 2 Answer
Answer
Community Health and Disease Prevention
Introduction
The paper will develop an intervention strategy for preventing obesity in children and youths in a community setting. It will briefly explain the intervention and explain the ways the intervention addresses the primary, secondary, and tertiary prevention. It will also describe the stakeholders involved in the intervention. Moreover, it will evaluate the planning, community engagement, management, implementation, evaluation and recommendations stages of the intervention. Being overweight could lead to health issues, and children and youths might be affected mentally and in their social lives. Intervention is designed to focus on preventing obesity among the people in the society.
Intervention for Obesity
A comprehensive behavioral lifestyle intervention can be considered to generate a vital and clinically meaningful reduction in obesity in children and youths. The program will consist of nutrition suggestion and prescription of physical activities (Lv, Azar, Rosas, Wulfovich, Xiao, & Ma, 2017). Young individuals usually become obese since they do not do sufficient physical activities along with poor habits of eating and lifestyle that contributes to the weight status of the child and youth. Suggestions on a diet will concentrate on improving the quality of diet through targeted behaviors like increasing the consumption of whole grains, fruits and vegetables.
The intervention will gradually work for changing the eating habits of the families of the children and youths instead of concentrating on weight. The change in eating habits will automatically lead to a change in weight (Daniels et al., 2015). In the prescription of physical activities, the children and youths will be encouraged to take part in physical activities in most days of the week. They should be banned to view TV for a longer period of time and motivated for more physical activities. More than one hour of physical activities can help to promote loss in weight and consequent maintenance.
The families, paediatricians and dieticians will play a vital role to model healthy habits of eating and physical activities and provide access to opportunities for a healthy diet and physical activities. This modelling in healthy habits of eating in the children and youths can lead to a decrease in the rate of obesity for a longer follow-up period. So, the invention will focus on the roles of families, paediatricians and dieticians as receivers of information and as role models for healthy habits among the children and youths. The environment of the community also plays an essential role in creating healthy behaviors of lifestyle and preventing obesity among the children and youths of the community.
Primary, Secondary and Tertiary Prevention
Primary Prevention - The aim of this prevention will be to reduce the number of new incidences of obesity by measuring the level of obesity among them. Families of the children and youths, pediatric health service and the community will be involved in this prevention (Daniels & Hassink, 2015).
Secondary Prevention - The purpose of this prevention will be to lower the rate of prevalence cases of obesity among the children and youths in a community setting. Families of the children and youths and pediatric health service will be involved in this prevention. The paediatrician will educate and explain the disease, the significance of required changes in diet and physical activities, and prepare a treatment plan with their families (Williams, Mesidor, Winters, Dubbert & Wyatt, 2015).
Tertiary Prevention - The goal of this prevention will be to alleviate or reduce the quantity of disability connected with obesity. Dieticians, informatics and psychologists are involved in the treatment. It will consist of measures and activities to reduce the progress of more severe obesity or diminish the possibilities of related metabolic, vascular or musculoskeletal disorders such as cardiovascular diseases, osteoarthritis or diabetes.
Customer Testimonials
I was in urgent need of Sample papers for my research work and when I inquired about the best place to take it from a set of teachers they pointed at ABC Assignment services and I went about signing into it. Their samples are top notch with experts who are very skillful and student friendly and has such rich content in their writings and I found it very helpful indeed and felt very useful as well.

Sam, Queensland
I keep getting caught amidst a lot of extracurricular activities that leaves me with no time to concentrate on my studies. On a friends recommendation I started using ABC Assignment Help's services. They're the best in the world with their premium assistance and originality. I owe it to them for my good grades and new accomplishments in my academic life!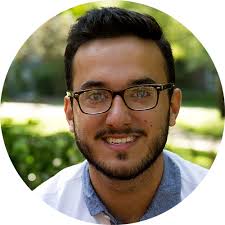 Andrew, Liverpool
I was genuinely surprised with the services provided by ABC Assignment Help! They proof-read all my assignments, following the exact same instructions provided by the university guidelines and offer one of the best writing services. Their writers are highly qualified and don't leave a single thing unnoticed. They structure every single idea of mine into a master piece!

Brian, Darwin