PUBH630 Healthcare And Related Determ...
PUBH630 Healthcare and Related Determinants Assessment Answer
Answer
REFLECTION
During the unit completion, there are different topics which are covered focusing on healthcare and related determinants. I believe that the introduction of this unit has increased my knowledge and learning on the biological, social, economic, environmental and behavioural determinants of health related issues. The health determinants are the factors which explain different health issues and conditions that impact on the daily life of an individual or population (Baum, 2015). In the process of completing unit, I have learned that determinants of health are required to be considered by healthcare professionals in regards to providing quality healthcare services to the population of a country. From the Unit, I have learned different aspects of health management that help me to improvise my knowledge and skills to provide proper healthcare services during my healthcare professional career. The increase in knowledge certainly helps me to increase my experience, which deliverable for enhancing success criteria for my professional career development (Bauman et al., 2012). In the unit, I have learned that health risks are the conditions associated with fewer possibilities of showing a positive outcome towards health problems. On the other hand, the protective factors in healthcare are determinants, which increase the likelihood of positive outcomes of health conditions.
In the future aspect, I would be able to understand the risks and protective behaviours while serving healthcare services in my professional career; this will help me to understand the quality of healthcare services to develop my professional career. I have understood from the unit that social connections play a vital role in the mental, physical, emotional health of an individual. I have learned that strong social stability and fairness increase changes of life longevity without any diseases and health issues; a proper social connection helps an individual to revive faster from a particular disease. I guess the unit information and knowledge have explained that the workplace environment of healthcare institutions should be better and sound in regards to provide quality healthcare services. In the near future, I should acknowledge the social environment while providing healthcare services, which will certainly improve my quality of healthcare activities. In the unit, I have also learned that the introduction of obesogenic environments and its health issues.
In the learning, I have observed that obesogenic includes influences of different factors, forces, surroundings, conditions and situations that push obesity health issues within an individual. In the process of learning, the particular environment includes a study on unhygienic food and other consuming materials, which negatively affects the individual's health (Keleher & MacDougall, 2015). I guess the information would help me to study over different health conditions and causes that have impacted from the obesity; it will help me to increase my knowledge on systematic steps to be taken for providing health care services to the individuals facing these health issues. In this unit, education, income and health has explained the relationship between literacy and health diseases, in which it has explained that the education on health helps to increase information on series of activities, should not be practiced by an individual which may infect them from health-related problems. The education increases knowledge and learning about activities such as kind of foods, environment, conditions, surroundings, society and environment, which an individual require to deal with in regards to avoid any kind of health issues such as depression, disorders, mental issues, viruses that have impacted on the health-related problems (Baum, 2015).
In this unit, I have understood that in the near future while I need to provide any health-related services, I also need to provide reliable education and knowledge to the individuals so that my attempt of education could reduce individuals from getting infected from any health-related problems. In the unit, I have also understood that work and health are interrelated to one another. In this case, I have learned that excessive work or lack of work leads to many health issues and proper systematic process of work embraces the health conditions of the individual. This learning will help me to understand and balance my work life so that I would not involve or infected by any health conditions in my future personal and professional career. The unit has provided information on the ageing population and building health environment; in this, I have learned that there have been behavioural changes in the older individuals in regards to providing and receiving health-related issues. In this unit, I have also learned about health determinants, health ecology, gender culture and health and health-related problems and challenges usually faced by the health care and wellbeing service providers. From the unit, the information and knowledge gained in health and related issues which are challenging to healthcare professional, these health issues include a change in the behaviour of health care service receiving individuals. I think while practicing my health care professional working service; I would be able to engage proper education, communication and interaction with my patients so that I would be able to increase their health conditions by creating a suitable and positive healthy environment for them.
Customer Testimonials
I was in urgent need of Sample papers for my research work and when I inquired about the best place to take it from a set of teachers they pointed at ABC Assignment services and I went about signing into it. Their samples are top notch with experts who are very skillful and student friendly and has such rich content in their writings and I found it very helpful indeed and felt very useful as well.

Sam, Queensland
I keep getting caught amidst a lot of extracurricular activities that leaves me with no time to concentrate on my studies. On a friends recommendation I started using ABC Assignment Help's services. They're the best in the world with their premium assistance and originality. I owe it to them for my good grades and new accomplishments in my academic life!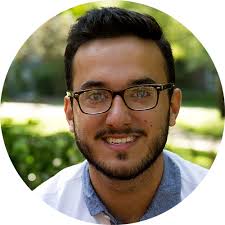 Andrew, Liverpool
I was genuinely surprised with the services provided by ABC Assignment Help! They proof-read all my assignments, following the exact same instructions provided by the university guidelines and offer one of the best writing services. Their writers are highly qualified and don't leave a single thing unnoticed. They structure every single idea of mine into a master piece!

Brian, Darwin