Public Health Informatics: Healthdirect
Public Health Informatics: Healthdirect
Answer
Health
Today, with advent of new technologies, it is found that the healthcare organizations are implementing different healthcare solutions to improve the quality of healthcare services in a given work environment. The purpose of such institutions is to achieve better health outcomes for the people of a given community (Gerberding, 2010).
Healthdirect is one such institution that is helping people connect with the right type of healthcare services in a given environment. It takes non-emergency calls of the people, refers people to visit the doctors, health services, and even the pharmacist in a given situation (Gerberding, 2010). It provides General Services helpline to assist people in their different healthcare services and needs.
The key objective of Healthdirect is to provide people with access to health information and advice through different channels. Further, they are also aiming at improving health literacy of the people so that even they can take basic steps toward healthcare to achieve better outcomes. The purpose is to empower people with better health outcomes and thereby ensure that people can get recovered from the present situation (Gerberding, 2010).
The major benefits of this organization includes - providing supporting care services across all people of Australia, provides care services at different stages of life to all people on equality basis, implementing digital health solutions to save time, efforts, and overall costs, focusing on improving health literacy in a given environment, responding to different emergencies in a given challenging environment, supporting ageing population, and also focusing more on the patients suffering from mental health (Sunyaev, 2014).
The organization is working on a collaborative approach by partnering with different healthcare organizations and thereby providing necessary care services to the people. However, in the recent times, it is found that there are challenges associated with the digital platforms used by these healthcare organizations. Healthdirect collects data with prior informed consent with an aim to provide better services to the people (Romanow, Cho, & Straub, 2012).
However, as per the researchers, the challenges of cyber-crime have increased a lot. Also, the privacy and confidentiality issues related to data pose further problems for the organization. It is thereby recommended to the organization to first ensure protecting of private data of the patients. Second, they also need to ensure that the data is not breached and used by third-party entities for personal purpose. It will lead to severe negative impacts on the organization.
The role of the government and other authorities in such cases is thereby important as they need to tackle with these challenges and thereby ensure protecting of the data of the patient. The organization can implement cyber-security solutions to overcome this issue and subsequently ensure protecting of the data in a given challenging environment (Romanow, Cho, & Straub, 2012). It will thereby help them achieve desired healthcare outcomes for the people of Australia in a given environment.
Customer Testimonials
This assignment wing has such efficient expert advisers and academicians who have helped me with most of Assignments and studies and it's a sheer blessing to me for the sort of high quality, error free works they deliver and it's very impressive that way. Their speed is one among their advantages and I loved their service as they did my analysis on Depreciation and my teacher graded me well.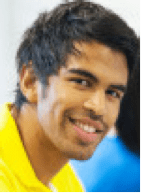 Remus, Queensland
I was always insecure as I scored the lowest among all my friends and this made them treat me different and I felt terrible, during most of the times. There was an exam that was approaching and my fear started to haunt me, and this is when I signed up to their service online and their expert guidance and teaching style helped me top the class. You should also sign up right away.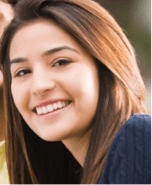 Lana, Canberra
I was in need of some expert assistance with my Research paper as I was in my final year it was something compulsory, ABC Assignment help has such splendorous academicians who were very friendly and helped me frame everything with utmost patience and this helped me finish it easily. Well, I must say I was pretty impressed with them.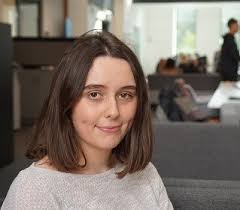 Mia, Sydney