Purpose Of Healthy Workplace In Orga...
Purpose of Healthy Workplace in Organization
Answer
Healthy Workplace
Introduction
With increased focus on the healthy lifestyle, it has now become mandatory for the senior management of the organizations to deploy ways that will not only improve the workplace environment but will also motivate the staff for taking steps toward effective healthcare environment (Behrens et al., 2013). For this purpose, it is necessary for the senior managing to devise a plan that will not promote the workplace from the health and safety perspective.
It is the responsibility of the Human Resources (HR) department to identify first the hazards at the workplace and then take steps to minimum them. Second, they need to inspect the workplace environment from perspectives of healthcare and accordingly guide and train the employees to live a better lifestyle. This report will thereby brainstorm some of the important ideas in this direction and accordingly will suggest them for the purpose of improving and promoting the workplace from the healthcare perspective.
Organizing a Brainstorm Session
As mentioned there is a need to identify the hazards at the workplace in the organization and thereby create a brainstorm session that will help the HR team to identify some of the best ways to promote healthy lifestyle among the employees. Brainstorming refers to a collective working approach wherein the efforts will be made for the purpose of solving the problem at place.
Thus, in this case to find better recommendations for prompting a better and healthy life for the employees, the HR team needs to conduct such sessions in the organization. In this session, employees need to be invited and also the departmental managers and other line managers need to be invited so that they can even share their reviews and other inputs.
The major phrases that need to be used for the purpose of this exercise include - go for the quantity, withhold criticism, welcome new and innovative ideas, and finally, combine the key ideas and deploy them. Thus, for the purpose of improving the lifestyle of the employees, they need to first brainstorm the key ideas and collect maximum out of it (Zhang et al., 2014).
Second, they need to eliminate those ideas that will welcome criticism. Third, they need to focus more on new and innovative ideas as people will easily accept it in such situations. And, finally, there is a need to compile all the accepted ideas and accordingly devise the plan for promoting healthy lifestyle at the workplace (Zhang et al., 2014). The employees need to follow it to obtain desired outcomes out of it.
Based on this brainstorm session, there are six major ideas devised that will focus on - healthier eating, developing a smoke-free workplace, organizing exercise sessions, organizing sessions for mental health and peace, encouraging healthy weights program, and avoiding long time for sitting at the respective workplace (Anshel & Smith, 2014).
Applying the 4C framework of Creative Communication
It is necessary to develop more creative ideas in this direction as employees should find this initiative more interesting and engaging rather than considering as a mere instruction to them. Also, the communications made to them regarding this program should be engaging, short and brief, and should immediately guide them on what needs to be done.
In addition, making the conversation with the employees more communicative will allow them to remain more engaged with such programs and thus subsequently will be able to improve on their lifestyles (Zhang et al., 2014). Now, considering the six initiatives mentioned above, there is a need to devise separate activities and exercises for each of them.
First, from the healthier eating perspective, employees need to be provided with arrangements of fresh fruits and juices at the workplace. Second, they need to be provided with consumer electronics devices that will allow them to heat their packaged lunch items. The HR department on the other hand needs to develop a healthy food and drink workplace policy that will be directly implemented in the pantry of the organization (Onat & Aba, 2015).
Second, from the smoke-free workplace perspective, it is recommended to encourage employees to join the quit smoking program. The HR team needs to arrange for the counselors that will assist these employees in achieving this objective.
Third, from the physical exercises perspective, employees will be provided with free wearable trackers and will thereby be encouraged for different physical exercise activities organized on Sundays (Onat & Aba, 2015). In addition, they will be provided with options to play different sports; the winner of the sports competition will be provided with an annual gym membership for free.
Fourth, from the perspective of mental health programs, the HR managers will be organizing counselling sessions for the employees. It will they allow them to overcome stress, anxiety, and depression. The employees will be also guided on information regarding healthy weights. They will be consulted with dieticians that will provide them with different recommendations on weight management programs (Li et al., 2014).
Finally, the employees will be strictly instructed to avoid sitting in their chairs at their workplace for long time. Instead, there will be standing desks and cycle chairs installed at the workplace (Schwartz et al., 2015). There will be short meetings organized wherein employees will be encouraged to stand up and attend. There will be a 10-minute stretching program organized everyday that will allow the staff to improve their health from different perspectives.
An email invitation to the department
To: The Departmental Staff
From: Jack Dawson
Re: Attending meeting for discussing on the initiative on Health Promotion Lifestyle at the Workplace
Date: 19-Jan-2019
Dear All,
I would like to inform your good-self that we are planning to start an initiative regarding promotion of healthy lifestyle at the workplace. Recently, it is noticed that with increased focus on healthy lifestyle and also considering the work-life balance aspect, the HR team in association with all the departments of the organization will be conducting a meeting for this purpose.
The key objective is to first determine the hazards at the workplace that are directly impacting on the health of the staff. In addition, there will be also a small research conducted to determine the Wellness Improvement System Model. It will take into account - spiritual wellness, social wellness, emotional wellness, intellectual wellness, environmental wellness, and physical wellness.
The employees are thereby invited to join this program and conduct a discussion so that the best ideas and recommendations can be deployed in a given working environment. As discussed earlier, there are six major themes identified for developing a safe and healthier workplace. However, it would be important to provide your reviews and other necessary feedback. Please feel free to ask any questions on this issue.
Regards,
Jack Dawson - Departmental Head, Operations Department
Memo for the Staff
After the implementation of the recommended program on promoting healthy lifestyle of the employees, it is found that the employees have joined this initiative on a larger scale. Second, they are strictly adhering to the regulations and other instructions provided under this program.
There are several feedbacks received from the employees and hence it is necessary to share them so that it will also provide an opportunity to recover from any existing gaps and also highlight the major outcomes of this initiative in the organization (Bolton, Bhattacharjee, & Reed, 2015). The following memo is thereby prepared to inform all the employees about the success adhered of this program and also to highlight certain issues:
To: All the staff of the Organization
From: Jack Dawson
Re: Feedback received of the employees on Health Promotion at the Workplace
Date: 31-Jan-2019
It is my immense pleasure to share the feedbacks received from the staff on the newly launched health promotion program at the organization. As per the feedbacks, it is discovered that majority of the employees have benefited from this program. The different activities and exercises are allowing them to remain fit in this working environment. In addition, they are now also managing their diet program in a smart way.
Further, some of the employees have even lost weights as per their desires while some of them have gained as per their requirements. Few employees have mentioned that they have joined the quit smoking program and are on the verge of quitting smoking. However, there are few issues that need to be addressed.
There are still no sports games competitions organized across the organization. Also, the senior management seems to be lacking in communication on this new initiative. Hence, there is a need to take necessary steps in this direction and thereby make sure of fulfilling the desired gaps for this given program. It will thereby ensure motivating the staff and achieving desired objectives in a given environment.
Regards,
Jack Dawson
Customer Testimonials
I was in urgent need of Sample papers for my research work and when I inquired about the best place to take it from a set of teachers they pointed at ABC Assignment services and I went about signing into it. Their samples are top notch with experts who are very skillful and student friendly and has such rich content in their writings and I found it very helpful indeed and felt very useful as well.

Sam, Queensland
I keep getting caught amidst a lot of extracurricular activities that leaves me with no time to concentrate on my studies. On a friends recommendation I started using ABC Assignment Help's services. They're the best in the world with their premium assistance and originality. I owe it to them for my good grades and new accomplishments in my academic life!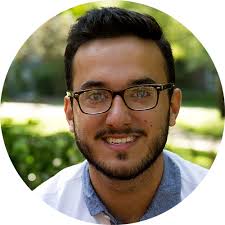 Andrew, Liverpool
I was genuinely surprised with the services provided by ABC Assignment Help! They proof-read all my assignments, following the exact same instructions provided by the university guidelines and offer one of the best writing services. Their writers are highly qualified and don't leave a single thing unnoticed. They structure every single idea of mine into a master piece!

Brian, Darwin