Review And Evaluation Of Budget Manag...
Review and Evaluation of Budget Management
Answer
Task 8

: Evaluating budget management
A. Sources of information used to conduct review
In order to conduct review regarding budget management, various sources of information like finance journals, magazines, governmental website, online journals and educational textbooks have been used. These sources of information have been selected because they contain valid information and could be trusted as genuine sources of information. Some of these are:
Governmental website: Governmental website of different nations has proved useful regarding reviewing of budgeting process. They have provided requisite information regarding which points need to be considered for reviewing (da Cruz et al. 2016, p.874).
Finance journal: This journal specifically covers all areas related to domain of finance. Within these journals, one sub-topic is 'budget'. In order to gather a detailed information regarding budget, Global Finance Journal had been main focus of study. This journal specifically has helped in gathering information necessary for reviewing budget. Major points of reviewing had been revealed in this journal.
Magazine: Multiple magazines had been studied to gather information regarding reviewing budget. Detailed readings had helped in drawing upon review plan and had helped in gathering knowledge regarding process of reviewing budgeting processes.
B. Aspects of processes involved
Setting: Setting up a budget had been a hard task. It required multiple considerations from a variety of viewpoints. It required detailed study of budget examples. However, in the end, a consolidated budget had been formulated.
Revising: This part was typically hard. Formation of budget was in itself hard. Revising it proved to be harder. Original budget had to be carefully studied to find out loopholes in it. Not every loophole was explicit (Ippolito, 2017). Implicit ones had to be scanned out by minutely going through budget details over and over again.
Monitoring: Budget monitoring had been a huge responsibility. It required focus and concentration. Several issues had cropped up which took time to solve. Constraints of budget had to be maintained carefully.
Reporting: This has comparatively been an easy part. It plainly required collecting information regarding progress of budget. However, collecting information needed careful approach. It had been made sure that information so collected and displayed have been valid and no kind of unethical practice has been entertained while formulating budget reports.
C. Successful areas and reasons for success
Budget had witnessed a huge success in various areas like marketing strategy, profits, total expenditure and other relevant areas. Marketing strategies had been nearly perfect that had helped in boosting sales volume. Profits have witnessed a healthy growth in steady manner. Total expenditure as agreed in budget has not crossed the established boundary. Reason behind this huge success is that budget has ben formulated by benchmarking it against best budgets existing in industry (Boyabatlı et al. 2015, p.230). This kind of approach has helped in creating a consolidated budget that had taken care of each area mentioned within budget. Furthermore, extra reserve of money had been maintained for the budget that had helped in tackling issues of sudden and emergency expenditures.
D. Areas of budget for improvement and reasons for improvement
Though budget has been a huge success, there have been some gray areas in it. These areas have not been fully covered and have at times, created trouble. Marketing strategy though has been good overall, ran the risk of crossing its budget. Some of the activities have run uncontrolled because of which other marketing activities had to be cut short in order to remain within limits of budget (Mostenska, 2015, p.27). Staff cost had to be increased because of complaints by staffs regarding unjustified salary scale. This extra cost had been somehow managed by reducing expenditure in other areas of budget.
E. Recommending improvements for setting budget for next financial year
While setting budget for next financial year, following recommendations could be adhered to:
Creating specific marketing strategies that will specify expenditure for each marketing activity

Keeping welfare of staff in mind so that they may not complain regarding ineffective salary scale

Identifying risks to budget and keeping risk management strategies ready for initiation as per requirement

Maintaining a healthy repository of requisite raw materials

Monitoring progress of budget on weekly basis
Customer Testimonials
I was in urgent need of Sample papers for my research work and when I inquired about the best place to take it from a set of teachers they pointed at ABC Assignment services and I went about signing into it. Their samples are top notch with experts who are very skillful and student friendly and has such rich content in their writings and I found it very helpful indeed and felt very useful as well.

Sam, Queensland
I keep getting caught amidst a lot of extracurricular activities that leaves me with no time to concentrate on my studies. On a friends recommendation I started using ABC Assignment Help's services. They're the best in the world with their premium assistance and originality. I owe it to them for my good grades and new accomplishments in my academic life!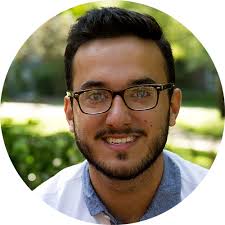 Andrew, Liverpool
I was genuinely surprised with the services provided by ABC Assignment Help! They proof-read all my assignments, following the exact same instructions provided by the university guidelines and offer one of the best writing services. Their writers are highly qualified and don't leave a single thing unnoticed. They structure every single idea of mine into a master piece!

Brian, Darwin