Russo And Sophia: Transfer Of Care A...
Russo and Sophia: Transfer of Care and Based on Legislation and Ethical Concepts
Answer
Introduction-
Transfer of care is a continuous process where the patients are shifted from one type of care setting to that of other. It is vital to manage the transfer of care in appropriate manner as it may further lead to cause further issues in health of the patent and even increases the overall treatment cost. The research findings also suggest that the transfer of care always involve a team effort where if there is an inadequate coordination may lead to unwanted consequences. The poor coordination includes incomplete patient education, poor discharge, poor medication chart and inappropriate transition etc. Because of the involvement of such issues, most cases leads to readmission in the hospital and increases the stay in hospital as well. In countries like Australia, there has been a significant effort taken for providing a positive and efficient transfer of care. Transfer of care allows the care expert to make a team and facilitate a smoother transition process. The scope of this report will discuss about the case study involving Mr. Russo and his wife Sophia. Mr. Russo will undergo transfer of care and based on the legislation and ethical concepts, the strength based care process will be suggested to Mr. Russo. The care process will be culturally appropriate and will be provided in a home setting.
Establishing goals –
Before establishing a goal for the patient, a brief about his health history will be descried. Mr. Russo is a happy and hardworking man living with his family in Sheffield, Australia. He is being suffering with several co morbid conditions since several years and both his physical and mental health found to be deteriorating. Recently, he was diagnosed with hypotension in hospital and in the later part it was discovered that he has been suffering from delirium as well. As reported by his daughter Emma, the nature of the patient has been completely changed after his wife Sophia's health started deteriorating. Most of the time he got involved in providing care for Sophia, Emma and Antonio, and because of this the business was completely lost. While he was getting discharged from the hospital, he has also developed pressure ulcer of 3x3 cm. As suggested by the clinicians, Mr. Russo was alert mentally, however, he needs more mental support and will need a regular follow up until a complete recovery is achieved. Mr. Russo demanded a home based care setting instead of living in the community. Intercare service limited based in Sheffield will be contacted for providing home based care to the patient (Falvey et al., 2016). Both Sophia and Mr. Russo will be given care and will be helped towards improvement of their mental health. The other goal is to provide a better intervention for hypotension and pressure ulcer to reduce the chance of re hospitalization of the patient (Renke and Ranjio, 2015)-
Goal 1-
The primary objective is to provide an efficient transfer of care from hospital to home for Mr. Russo with the help of Intercare service limited, Sheffield.
Goal 2-
The secondary objective is to provide a strength based approach for Mr. Russo and his family in order to recover fully from their condition.
Legal and ethical issues involved during the transition of care-
While transfer of care from the hospital to home based setting, there are several legal and ethical issues involved in it. In the care practice, these issues may have certain ethical implications. The patient with certain mental instability generally lack the awareness and the capacity of taking any decision and therefore they are not able to give their full consent on any type of care process decided by the caregiver. In later stages, it may create certain ethical conflicts between patient and the care givers. Confidentiality of information is also important to be maintained while taking any decision on care regimen. The case further gets complicated when the patient demands their diagnosis must be kept confidential and must not be shared with anyone. Although they generally demands it to safeguard themselves from social stigma and unwanted social isolation, however, this may have a long term implication on the health of the patient. The patient don't want to feel awkward in front of the care giver and on the other side of the coin, if the complete detail about the health history of the patients are not shared then it may lead to disruption of the care proces (Ensing et al., 2015).
Strength based approach for recovery-
According to the value 5, environment and the person are integral. The patient and their family are highly affected by their environment, both socially and physically. One of the environmental condition may take out the best from a person and the other one will be associated with their vulnerabilities. The people thrive and grow when there is a goodness of fit associated with their environment. For instance, Mr. Russo was quite friendly, happy and hardworking person and was having a good rapport with the community. It means that the interaction with his community takes out best from him. The business was single handedly taken to a newer height and because of his sharp business ethics and knowledge, he was liked by most of the people. The business is completely stopped now but his core strength was his business mind and ethics. He can collaborate with his community members and start a consultancy service to help grow their business. It will make him more engaged in work and earn money to re establish his family (Kangsara et al., 2016). Such kind of environment will help Mr. Russo to draw on the strength he has and provide opportunities for their development and healing. The nurses of Intercare limited are aware about the interaction of people with the environment. They observe people multiple time during crisis and often understand that a simple gesture of kindness from the friends, relatives and neighbors may give a compassionate touch to the patient. As Mr. Russo was happy and extrovert person, he will be allowed to interact with people and live natural life that he use to do when he came to Sheffield (Feltner et al., 2014).
(Miller et al., 2016).
Self determination is another important aspect towards the strength based approach for mental health recovery. The nurses also support the self knowledge and choices of value of a person and enable them to act according to the situation that go previously affected by predisposition and ill circumstances. The exercise of self determination will allow the patient to make a choice of living and giving a response to a specific limitation and stay within the context of healthcare intervention that is being undertaken. The role of the nurse here will be to listen to the patient in order to elaborate, explain, clarify, provide suggestion and information and then connect them with the resources and people. In case of Sophia and Emma, they both can support each other and help Antonio to grow and help father for his health. Sophia is a good cook and have that talent that can help to live her life in a better way. She can guide Emma to become a good cook and even Emma can start her own food business with the help of her mother. Emma also can learn some skills of cooking and help the community member by providing food services. Emma, Sophia and Mr. Russo can start their own business of home based restaurant by providing food at lower cost to the people in community (Davies et al., 2015).
Along with all these, the physical fitness of Mr. Russo is also important after getting discharged from the hospital. An appropriate nursing intervention will be taken on his diet and his pressure ulcer will be treated using appropriate medical intervention.
Culturally safe care –
The intercare health service provides culturally appropriate care to the patient even at high acuity and stressed scenario. The service providers will be having an optimum knowledge about the cultural diversity of the Russo family. The nurses will be aware about the primary origin of the family and will try to facilitate care on the basis of that. Sophia was not good in English and therefore care must be provided to her in a way that it must not get affected by the language barrier. For a proper knowledge dissemination, the nurses can take help from Mr. Russo and Emma who will be there around with Sophia all the time (Shah et al., 2016).
Conclusion-
.The research findings also suggest that the transfer of care always involve a team effort where if there is an inadequate coordination may lead to unwanted consequences. The poor coordination includes incomplete patient education, poor discharge, poor medication chart and inappropriate transition etc. Because of the involvement of such issues, most cases leads to readmission in the hospital and increases the stay in hospital as well. The strength based approach for the mental recovery for Mr. Russo can be vital. In this case, out of eight values, Self determination and integrity of Mr. Russo with the environment will be very important.
Customer Testimonials
I was in urgent need of Sample papers for my research work and when I inquired about the best place to take it from a set of teachers they pointed at ABC Assignment services and I went about signing into it. Their samples are top notch with experts who are very skillful and student friendly and has such rich content in their writings and I found it very helpful indeed and felt very useful as well.

Sam, Queensland
I keep getting caught amidst a lot of extracurricular activities that leaves me with no time to concentrate on my studies. On a friends recommendation I started using ABC Assignment Help's services. They're the best in the world with their premium assistance and originality. I owe it to them for my good grades and new accomplishments in my academic life!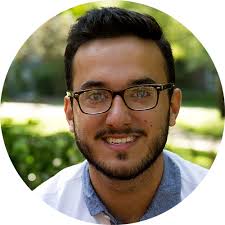 Andrew, Liverpool
I was genuinely surprised with the services provided by ABC Assignment Help! They proof-read all my assignments, following the exact same instructions provided by the university guidelines and offer one of the best writing services. Their writers are highly qualified and don't leave a single thing unnoticed. They structure every single idea of mine into a master piece!

Brian, Darwin