Answer :
'Overtourism'
SOY00411
Tourism Theories and Practices
Introduction
Tourism is considered to be a blessing for the hospitality industry, but, over-tourism can create pressure on the resources and the benign activity (Milano, 2019). The tourism industry, effortlessly tries to create a blend of leisure, ensure enjoyment and also provide a support system. Due to the emerging tourism industry in a far fetched places, it has brought wealth to remote rural communities, and also provided support during the financial crashes, ensured to provide endangered species and restored crumbling historic cities. Tourism's potential benefits are clear. However, the mistake is to think that it can only bring good. Many of us do not believe this myth and have been speaking out against it for decades. Our concerns were dismissed, until very recently. In summer 2017, the media and the travel industry finally began to turn their gaze to the negative impacts of the holiday industry, and the term 'over-tourism' was coined. Overtourism is a phenomenon wherein primarily due to the excessive advertisement of a destination, we witness a huge number of tourists visiting and thus outing extra pressure on limited resources and also adding to chaos and problems faced by all including locals and visitors and administrators. Due to over-tourism, there is also a problem of waste pile up in the tourist destination and other pollution as well.
Relevant Theory and models
Although the problem of over-tourism is new, the devastation caused by it is humongous and thus the authorities and planners need to take swift action to control the same else the impact could be devastating. As per the "Sustainable-Responsible Tourism", it could not be foolproof control or solution, planners could determine the number of visitors touring every day at a specified location (Milano, 2019). This approach would control the situation on an immediate basis but could have a ripple effect as well as it would lead to the gradual decrease in visitors and revenue in that area and thus this requires careful planning and thinking and should be applied to few locations.
Source (Oklevik, 2019)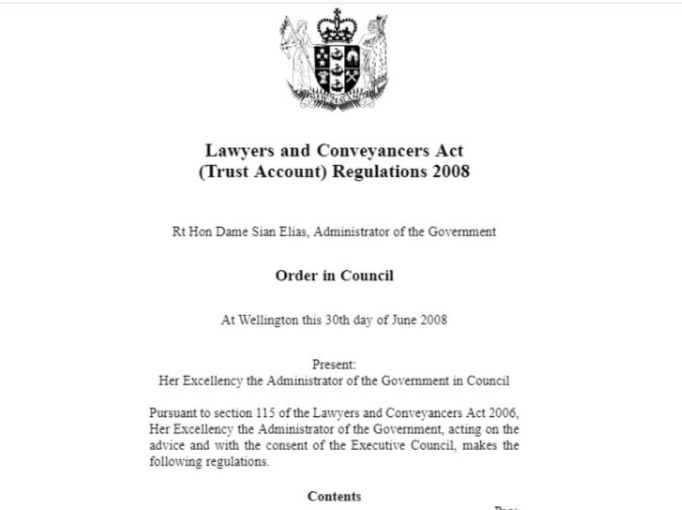 As per the "New Tourism Phenomena" theory, the approach could be of dispersal approach wherein the administrators need to develop certain other lesser-known locations wherein the tourists can go and thus there would be lesser footfall in a certain location at a particular point of time and thus saving chaos and pressure on resources and would also help in minimizing the pollution levels. Such an approach is a better approach s visitors get to know of different off locations and planners get more revenue as spending increases and new venus gets ready as well. This approach augurs well as it is tourists friendly and adds up to the economy and leads to the development of newer locations. By this approach, tourists are dispersed and there is a lesser load on limited resources. This approach has a shortcoming and is not as easy as it sounds. It is to be taken into account that all alternate locations cannot handle tourists pressure and there could be chaos if there are over-tourism in such alternate locations and things could become difficult as those locations would not be equipped to handle such heavy footfall and would not have adequate resources to take care of all. Thus this approach requires careful and thoughtful planning.
Space planning is another approach that needs a thought beforehand and this requires a thought that what is the number of hotels and restaurants available to arrange for a stay of tourists. It also requires a thought on medical facilities in case of any medical emergency, planners should understand the contours of the destination as places up the hill would have a delay in arranging resources or would face difficulty or crisis in arraign supplies or alternatives and thus here could be a panic amongst tourists in case of any mishap thus leading to misfortunes of the destination. Due to recent global warming, there are hours of traffic jams in hilly areas in summers due to excessive tourists' footfall and also there is the crisis of potable water and thus all these basics require careful planning and alternate arrangements(Oklevik, 2019).
Resource planning is of utmost importance as a tourist or guest omes to a destination to relax and enjoys and to have some fond memories. In case resource planning is not done, they could have a horrid time and bad memories thus leading to a downfall in tourism and economy. It is to be understood that tourism is a global phenomenon and certain economies or countries have tourism as the biggest contributor to their economies hence all these factors need careful and thoughtful planning.
Stakeholders can help to address the over-tourism problem
Dodds, 2019 has mentioned the tourism is a global phenomenon and contributes as a big revenue source to any country, the planners and administrators need to address the concern of over-tourism in an organized manner and keep reviewing the situations at regular intervals. Stakeholders not only include planners but also travel planners, local shopkeepers, guides and of course the tourists. One should think of sustainable tourism methods and thus stop dumping wastes in a destination. All should wor to have a pleasant and relaxed stay and thus should keep traffic coming in and pollution under check at all times. Also, it is important to have sufficient supplies of consumables and better medical facilities as visitors could also transmit an epidemic. Goodwin, 2017 has mentioned, how over-tourism at least, there should always be backup of everything planned at all times and there should be a backup and disaster recovery plans ready and awareness levels should be high for the local people to act and help in case of any contingency. Also, vehicles carrying a huge number of tourists like cruise/ships need to be more cognizant of sea pollution caused by them. Packaged tour planners should work in sync to avoid heavy traffic and chaos and understand that it is in their interest as well to have the destination well maintained and also this would give rise to newer destinations where traffic could be diverted to.
Koens, 2018 has mentioned how the town planners also need to understand the demographic changes and keep certain areas as reserves and standby in case they need to develop other destinations so it could be done in a planned manner. Also, they should note that various modern-day ailments are caused by visitors these days which are epidemic in nature and thus they need to understand that safety of all human beings and nature and historic sites are of utmost importance and they should have proper resources and staff to take care of them and should have proper measures to understand the condition of uncontrolled tourism and its havoc to their land and thus plan better and ensure the safety of geology at all times (Séraphin, 2019).
To keep revenues flowing from tourism, there is a need for sustainable growth and development of resources and a monitoring system needs to be in place to control the footfall and its impact on resources (Peeters, 2018). Milano, 2018, has mentioned how we have surged in pollution worldwide and with an increase in spending, we witness a trend of global tourism which is a great source of revenue for a nation and locals and thus needs to be promoted as well. We have outlined various approached to control over-tourism and such measures need to judicious planning and execution and review after a prefixed timeline to assess its relevance. Also, for a destination to have sufficient resources, hotels, medical facilities, and most important backup or all sorts of contingencies at all times to be considered and remembered as the favorite place of destination wherein a tourist would come again and would have fond memories back home.
Conclusion
As we all know that excess of everything is bad tourism is a wonderful event for any country and the ts economy and also for visitors and local people and thus we see a surge in global tourism across. However, due to increase in advertisements, package tours and global trend of vacationing and exploring new places, there is new phenomena or problem of over-tourism which technically tantamount to excessive tourists visiting a destination so much so that particular destination or its natural resources cannot hold or handle such massive visitors and thus adding to the pressure of economy its resources. Also, it is to be noted that such excessive tourism comes at a cost of depletion or erosion of natural resources and an increase in pollution levels. Be it increased awareness of no dumping of plastic in sea or water or thrust on recycling and reuse theory, depletion of resources is bound to happen in such scenarios. Thus there is a need for planned tourism across and governments, planners need to sort such issues and if required, restrict the number of tourists or restrict the issuance of visas during a particular period of destination. It is to be noted that natural beauty restoration needs to be of prime importance as it is the only source that could bring additional visitors and is required to maintain balance in ecology.