Strategic Analysis Of Sandlands Viney...
Strategic Analysis of Sandlands Vineyards in the US Wine Market
Answer
Integrated Business Experience
Introduction
This assessment unit is produced to present the reader with the evaluation of several issues influencing the sustainability of organization in the competitive marketplace. The respective unit would offer strategic analysis based on the significant framework with respect to Sanlands Vineyards in US wine market.
Perform a strategic analysis of Sandlands Vineyards in the US Wine Market
Strategic analysis:
In the strategic analysis, the operating environment of the buses entity has been evaluated using strategic tools. In the case of Sandlands Vineyards, the strategic analysis of internal and external environment of the firm has been evaluated as follows:
Strength




Weakness




The brand positioning of the company is higher in the market, which increases its sales value

The price range of product are standard compared to the domestic and international market

Skilled and quality workforce increase quality wine production




Limited investment for expansion of business

Lack of sustainability of Wine product

Increase in the price range




Opportunities




Threats




Online purchase options

Increased demand for quality wine




High-end market competition

Changing demand and trends of consumers



Strategic choice:
The strategic choices include tools and techniques that are required to promote and increase product positioning and product awareness in the market. As per the Sandlands Vineyard, the owner of the company wished to engage something different approach in comparison to its market rivalry firms Napa and Sonoma. One of the brand choices that has been developed by the company has a brier brand building strategy. It has been beloved that the consumer basically relates and connects the selves with the brand name. In addition to it, the company also engaged pricing strategy, to stable a proper price that is less margined in compare to standard pricing of Wines in the marketplace. Thus, increase the positioning of the brand in the market might be profitable for the Wine sales in the US marketplace (Humphreys and Carpenter, 2018). However, it has observed that the company can envelop different strategic choices for increasing its Wine sales, such as online promotional activities, that might increase its customer reach in comparison to the current strategies] applied by the firm.
Strategic implementation:
In the case of Sandlands Vineyard, one of the possible implication for strategy is developing an online promotional campaign to reach the most number of peoples. It has observed that business organization and its management can approach with the advertisement campaign through social media and Google search engine optimization process, which increase the reach of consumers far better in comparison to the other firms. On the other hand, the company introduces catalogues and different offers through journals and articles during different ovations and holidays to increase attention of consumers in the marketplace. The engagement of proper strategy implementation, the company can increase its business activates in national and global wine industry significantly.
Using strategy frameworks, what strategy would you recommend for Sandlands Vineyards based on the identified business opportunities available
Approximately 80% of wineries in the US lose money or break even. The dream of several entrepreneurs to operate the business in wine production through holding vineyards are tougher than before due to rising competition and expensiveness of business. Passalacqua faces decision among two of opportunity, whether to buy the building from Kirschenmann for developing their respective winery for operating tasting room for Sandland's wines at the cost of $500,000 or to save resources for other vineyards (Esty and Saldutte, 2018).
As an owner of the organization have respective choices to make it should consider specific results and findings with respect to current business operation reference to pros and cons whose results might help decision makers of Sandlands to take necessary actions. The pros and cons of building vineyards could be stated as follows-
Considering both the segment under pros and cons of building vineyards it could be stated that Passalacqua might go with the decision of buying a historical vineyard in order to expand and improve its wine business. Due to ever-increasing competition in terms of price and quality, it is high time for Sandland to operating an effective manner. Regardless of cons, an involvement of hard work would lead wine business to the new height with increased productivity, quality, standard and compatible price values.
Conclusion
The particular study has increased brief observation over the market analysis and observation of the Sandlands Vineyard, which increased performance and market positioning of the company in the US marketplace. It has engaged marketing tools to evaluate the internal and external environment that the company was operating, and has enhanced learning over different advantage and disadvantage of Vineyard.
Customer Testimonials
I had a harsh week as I was extremely debilitated and every one of my assignments were getting excessively and caused me an incredible mental breakdown. A companion of mine seeing my circumstance asked me to utilize ABC Assignment encourage, their quick and efficient administrations helped me complete my Contract Law Assignment with less stress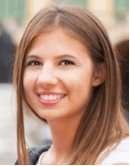 Rihanna, New South Wales
I grew up in a family full of lawyers and this got me inspired to become one too and having joined Law school I was very motivated and wanted to analyze case studies and learn the knacks of the discipline. With ABC Assignment help I was able to do it easily without any complications because of their stress-free process and many thanks to the team.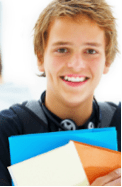 Daniel, Melbourne
Online Assignment Help services a year ago was not something I would have used due to past fraudulent experience where I was cheated and always took up the burden of being perfect. I have to accept that it got too much over the period of time and I was super worried and my friend told me to check ABC assignment Help and I was very reluctant because of my past. I challenged my fear and went ahead and I was very impressed with their services for consumer law assignments and I am a regular user since then.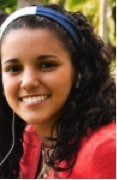 Hilary , Queensland