Strategic Management Process Of The V...
Strategic Management Process of the Vodafone
Answer
STRATEGIC MANAGEMENT
Executive summary
When any organisation operates internationally then they faces challenges or opportunities from different factors of the macro and micro environmental factors. This assignment is intended to describe the strategic management process of the Vodafone and describe the factors that affect the operation of the Vodafone. It is seen that in the recent times, several issues such as Brexit issues, technological advancements, changing choices of the customers, changes in legislations Electra affect the operation of the organisation and provides either the challenges or opportunities. The organisation is one of the British multinational organisation with huge revenue so they can easily facilitates their international expansion but due to their lack of attention they are currently suffering in the domestic and international market. Therefore, it is very much important for them to apply different effective strategy so they can achieve the competitive advantage in both the domestic market and international market.
Introduction:
Development of a new strategy requires the analysis of core competencies as well as external threats and opportunities. The current assignment focuses on developing a new strategy for Vodafone. In order to do so, both the external and internal business environment analysis is done with the application of different analytical tools like as PESTLE, Porter's five forces, VRIO framework etc.

External analysis:
PESTLE analysis:
Political analysis:
Privatisation

Provide service at competitive rate
Due to the privatisation of the national telephone company, all of the telecom company are liable to provide their services at competitive rate that makes all of the company to provide their services without the capital costs. As stated by Haberberg & Rieple (2012), this negatively affects different telecom company because they have to provide their services without initiation costs.
Economic analysis:
Inflation

Growing level of population

Low disposal income
Recently, UK left the EU (Brexit issue), which creates inflation in the UK because they have to pay £1.7 billion (Kotler et al. 2015). This inflation generates less disposal income for the publicsand make them spends less money for communication that negatively affects the UK telecommunication industry. The population in the UK is expected to grow by 4% that reduces the debt and negatively affect the telecommunication industry (Dodourova, 2013).
Socio-cultural analysis:
Use of instant messaging app
In the UKthe current generation are tending to use instant messaging and calling app that can both negatively and positively influence the Vodafone. According to Fjeldstad et al. (2014), due to increasing rate of instant messaging and calling app they can get an opportunity to increase their broadband facilities but decreases the sales of their mobile telephony and fixed line section.
Technological factors:
Huge growth of IP

Involvement of new broadcasting technique
Vodafone and its competitor are currently facing huge changes due to the huge growth of the internet protocol that allow the voice, data and video to be digitised so the high speed network over multiple channel can be facilitated. Along with that, different new broadcasting technologies are also facilitated and UK switched their television in the digitalised form, all of those technologies positively influenced the UK telecommunication industry but creates huge competition by lowering the charge (Jarvenpaa & Loebbecke, 2010).
Legal factors:
Legal issues regarding using mobile phone while driving
Use of mobile phones while driving may cause some legal issues for the users. Along with that, buying spectrum in fewer prices can create legal issues for the company
Environmental factors:
Dispose of the handset can generate harmful chemical
Dispose of handset can generate some harmful chemicals or gas. Along with that, release of electromagnetic wave can generate some environment related issues.
Porter's five forces model:
Threat of new entry:
In the UK telecommunication market the threat of new entry is extremely low because of the high level of initiation costs and the extremely saturated market.
Bargaining power of customers:
As stated by Meier (2011), due to different types of changes regarding the technology and politics, the real costs of the communication is currently failed by 40% and along with that the number of competitors in the telecommunication market has also increases. Moreover, telecommunication organisations are also provided more quality services and hardware's. Along with the development of the technology, different service providers are providing multiple services to the customers that are ranging up to the quad play. Therefore, due to all of this reason, the bargaining power of the customers is increasing (Frynas & Mellahi, 2015).
Bargaining power of suppliers:
In the UK telecommunication market the bargaining power of suppliers are extremely low, it is seen that due to local loop unbundling strategy, the service providers are liable to provide their services without the cost of site establishments and connection maintenance that makes the company to establish their own supplier organisation to achieve the competitive advantage. This strategy makes very low amount of power to the supplier.
Competitive rivalry:
In order to maintain the competitiveness, sin the market, different market player in the UK telecommunication market (such as O2, T-Mobile, BT, Talktalk, Vodafone) is reducing their pricing strategy so they are getting the slow growth. This strategy creates a huge competition in the market (Kaynak et al. 2014).
Threat of substitute product:
Recently, the UK telecommunication market is suffering from high level of substitution. It is seen that the different established market players are suffering because the current generation like to call or message in different instant messaging app and free calling app (Kwenin et al. 2013). Those substitute services also provides them the services in low costs and provide them voice calling facilities for fee so the threat of substitute product is high.
Internal analysis:
VRIO analysis:
The VRIO framework of the Vodafone is as follows:
| | | | | | |
| --- | --- | --- | --- | --- | --- |
| Valuable? | Rare? | Inimitable? | Supported by the organisation? | Competitive implications | Performance |
| No | - | - | No | Competitive disadvantage | Below average |
| Yes | No | - | | Competitive rivalry | Average |
| Yes | Yes | No | | Temporary competitive advantage | Temporary above average |
| Yes | Yes | Yes | Yes | Sustained competitive advantage | Sustainable above average |
From the VRIO analysis it is seen that Vodafone applied the most effective strategy which provides them the competitive advantage. They currently have the efficient set of human resource and they also have good technological development infrastructure that helps them to achieve the competitive advantage. It is seen that in the market there are huge number of rivals of Vodafone such as the EE limited, O2, BT, Talktalk Electra so they are facing high number of competitiveness from them. By implementing the effective low cost pricing stage, Vodafone can easily get the temporary competitive advantage. This cannot provide the sustained competitive advantage because to achieve that effective product and market development is needed. Therefore, by applying the product development strategy and following the aggressive marketing strategy, Vodafone can achieve the competitive advantage.
Value chain and value systems:
Value chain analysis can be defined as the activities that are performed by the Vodafone so they can serve their valuable services to the market. In order to provide their services Vodafone utilises the number of systems, they utilises spectrum and network equipment's in the site to provide services to the customers (Stienstra et al. 2013). They establish infrastructure based upon those and conduct the operations so they can provide excellent services. After initiating their services they provide their services by facilitating retail distribution and then they promoting their services and makes their services reachable through resellers, MVNOS and portals. Their value systems are with the help of 1800 MHz radio frequency they provide coverage to the 99% populations (Morsing & Schultz, 2011). They have their own billing system, own distribution centre, and retail chains along with own portal which is very much effective and helps them, to cut certain costs. Along with that, they have good and efficient employees that help them to expand their business effectively and help them to provide effective level of services to the customers. Therefore, due to the good technical infrastructure, physical resources, human resources and effective marketing strategy they can achieve the competitive advantage very easily.
SWOT analysis:
Strength:
As per the FTSE1000, Vodafone is 3rd biggest organisation based upon the market capital so they have a strong brand reputation in both the domestic as well as international markets (Morsing & Schultz, 2011). Along with that, Vodafone has a strong and aggressive geographic expansion that makes their organisation more profitable. This geographic expansion will help the organisation to increase the profit because they are facing low amount of profit due to the inflation in the market.
Weaknesses:
Vodafone is currently facing huge competition from the O2, BT, Talk talk (Brady et al. 2015). Along with that Vodafone charge more price than their competitors for which they are facing huge challenges. Their emphasis on the domestic markets weakness their focuses on the international markets. However, due to more focus on the domestic market they are facing challenges regarding the low disposal income of customers of UK.
Opportunities:
The partnership among the O2 and Vodafone influences the enhancements of the 4G services so Vodafone can get an added advantage from this. The aggressive expansion in the Africa and Australia may help them to strengthen their market position. Popularity of the mobile phones can create an added advantage for them and helps them to generate more revenue. Huge technological development of the communication facilities can help the organisation to attract the attention of more number of customers.
Threats:
New market entrants may harm them. Recently the choices of the customers are changing that creates more difficulties for them because the present generation wants to get more data in lower price but due to high pricing strategy Vodafone may suffer because they set their pricing strategy irrespective of the market demand (Peppard & Rylander, 2013).Vodafone is also suffering due to the instant messaging app that became very popular to the current generations.
TOWS analysis:
SO:
Vodafone is their biggest organisation in terms of revenue so these opportunities can be taken by them to expand their broadband services. Through the aggressive geographic expansion of the Vodafone they can get the advantage to expand their 4G services with rapid speed and provide high speed internet to modern generation.
OW:
It is seen that the Vodafone is currently suffering due to the high pricing strategy so in order to overcome this they can utilise the financial strength of their organisation and lower their operating expenses so they can charge less money from the customers (Muzellec & Lambkin, 2014).
TS:
It is seen that the current generations wants more data in less price so Vodafone must utilise their financial strength and charge some less from the customers (Paloma, Sánchez & Elena, 2013). Along with that they can avoid the huge competition from, their competitors through their aggressive market entry strategy.
WT:
In order to reduce their weaknesses regarding their high pricing strategy and lack of attraction from the customers they can conduct a market audit to identify the best pricing strategy that are acceptable by the customers. After identifying the pricing strategy they can cut their operation cost so they can charge less from their customers and achieve competitive advantage in the market of UK during the inflation.
Strategic choice:
Ansoff matrix:
As per the Ansoff matrix there are mainly four different strategies by which any organisation can expand their businesses, those are the market penetration, product development, market development and the diversification. In order to facilitate the market penetration they can offer their existing products to their existing market but with more specific marketing or operational strategy (Bekkers et al. 2012). For example, Vodafone can lower their pricing strategy and implement an effective marketing strategy to attract their customers regarding their services. Through the product development, Vodafone can offer new product to the existing markets. On the other hand, they can develop their market as well and in order to make this happen it is important for them to offer their existing products or services to the new markets. For facilitating this they may expand their business internationally, especially in different emerging markets and offer their 3G or 4G services to those customers (Irwin et al. 2012). Along with that, the diversification strategy is the strategy by which Vodafone can offer new products or services to the new markets. In order to achieve this Vodafone may offer their new handset mobile or some hi speed internet to the different countries in the developing markets. Among several strategic options, this strategy is the most risky strategy because there is high level of possibility that the product or services may not be accepted by the customers due to huge number of telecommunication organisation in that country (Tariq Anwar, 2013).
Methods of development:
In order to facilitate the market penetration, Vodafone may facilitate the organic development for their organisation. As stated by Mudambi &Venzin (2010), organic development is one of the expansion strategy of the business that can increase the output, customer bases Electra. In order to achieve the organic growth they may implement a new marketing strategy or provide some extra facilities to their customers so more customers can be attracted towards the Vodafone. In order to facilitate the market penetration, Vodafone should utilise the organic development to make new product despite of the inorganic development. In order to facilitate the market development they may apply the internationalisation strategy and expand their business through appropriate merger and acquisition strategy. Along with the product development they must follow the low pricing strategy so they can achieve huge amount of profit because due to the inflation the monthly disposal income of the customers is very less. Therefore, offering lower price than their competitors can provide them certain competitive advantage.
Strategic evaluation and selection:
In order to select any strategy, it is important for the Vodafone to analyse the suitability, acceptability and feasibility of the project. Vodafone is currently suffering because of their less amount of focus in their international expansion so they should adapt the market development strategy. Along with that, they are currently suffering due to their high pricing strategy do they are also facing challenges in the domestic market so it will be effective for them to adapt the market penetration strategy (Burmann & Zeplin, 2015). Though it will be difficult for them to lower their pricing strategy because they are providing effective and good quality services but they gave to lower their pricing strategy maintain their sustainability. There are some risks in this strategy that is it decrease the profit level but the return is also acceptable because it increase the customer bases. Therefore, the reaction of the stakeholders should be positive in this strategy (Vodafone.com, 2016). In order to facilitate the international expansion there are several risks regarding the huge level of competition and there are huge chances the pricing strategy of the Vodafone may not be accepted in those countries but if they get effectiveness in that market then they can achieve a huge return so stakeholder return should be positive. This strategy can be financed because Vodafone has huge revenue.
Conclusions:
Therefore, it can be concluded from the above discussion that Vodafone can achieve a huge success if they can apply the effective strategy. It is seen from the discussion that Vodafone is effective to provide good quality services but in this era only quality is not effective lower pricing strategy is also required. Therefore, Vodafone must adapt the lower pricing strategy to provide effective services to the customers. However, there are several risks related to huge competition but carefully selection of marketing mix can provide enormous success in those markets.
Appendix 1: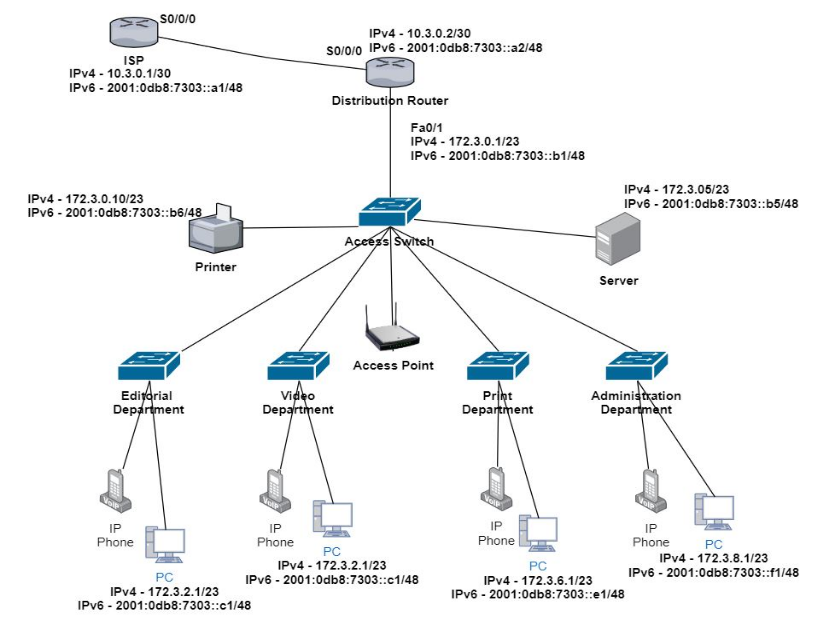 Figure 1: Ansoff matrix
(Source: Meier, 2011)
Customer Testimonials
ABC Assignment Help for one reason became my favorite because they don't have a very complex signing up process and it's very simple so everybody can use it. I was able to sign in without any hassle as my Company Law Assignment was due and they did it for me in a very efficient manner and I am very delighted with their service and a heartiest thanks. Emily, Sydney
I work part time to meet my expenses apart from college and I took this as a decision to not burden my parents. A while later I started feeling great amount of stress in balancing it all together and decided to seek help from ABC Assignment Help for my Commercial Law Assignment and they did my assignment for me and I am super satisfied with their work style. Thank you so much. Lawrence, Tasmania
I had a harsh week as I was extremely debilitated and every one of my assignments were getting excessively and caused me an incredible mental breakdown. A companion of mine seeing my circumstance asked me to utilize ABC Assignment encourage, their quick and efficient administrations helped me complete my Contract Law Assignment with less stress Rihana, New South Wales