Answer :
Executive Summary
Strategic management is an integral part of business and in order to succeed in the competitive environment, business organizations need to focus on their respective strategic plans with regard to effective implementation in the real life scenario. Serving the customers as well as generating more amount of revenue are major priorities of business companies and strategic management paves the way towards fulfillment of these goals. Woolworths Group is the chosen business organization in this report. The company has been known for its supermarket options and off late it is found to be facing strong competition from the Australian incumbent, Coles as well as several new overseas entrants i.e. Aldi and Costco. How far the company's strategic management is effective and fruitful for its success has been discussed in this report. After evaluating the strategies, performance and outcomes of the business activities - recommendations have been made regarding the improvement of Woolworths' business operations.
Introduction
Strategic management is about strategies that are carried out for achieving better performance. The management process is inclusive of setting objectives, analyzing the competitive environment and the internal organizational aspects, evaluating strategic approaches and ensuring effective management. The Australian company chosen in this report is Woolworths Group, which is renowned for being a large integrated provider of retail and leisure (Woolworths Group, 2017). In the past few years, the company is even more feeling the heat of competition with both existent (Coles) as well as new players (Aldi and Costco) in the market. Framework models of strategic management are used in order to make critical evaluation of the environment Woolworths operates within alongside its respective mission goals and strategic choices. Recommendations are made at the end in terms of both supporting and critiquing the strategic direction of the business company.
Evaluation of Organizational environment
External Environment Analysis
Porter's Five Forces
Porter's Five Forces analysis helps the company in understanding the structure of the respective industry and staking out a position which is not just more profitable but also has less vulnerability towards threats (Dafikpaku et al. 2011).
Bargaining power of buyers: In Australia, retail store products are almost homogenous, having low switching costs and this has equipped the buyers with extremely high bargaining power (Fitzroy et al. 2012).
Bargaining power of suppliers: Bargaining power of suppliers in the retail industry is variable depending on the suppliers' brand name and supermarket size; and can be termed as high to moderate (Dos Santos et al. 2013).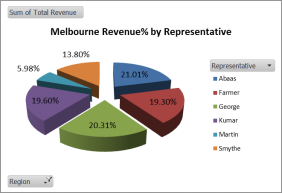 Fig 1: Porter's Five Force framework (Dos Santos et al. 2013)
Threats of substitution: The availability of substitutes is threatening for business and can be labeled moderate to high; because consumers can easily opt for substitutes such as convenience stores, fresh food markets, grocery shops, online stores, pharmacies, non-affiliated petrol stations and others due to certain convenience factors i.e. closer to home, easier parking, no queues etc. in terms of paying high price (Jie et al. 2013).
Rivalry of industry competitors: Woolworths Group has been facing threats from new entrants like Aldi, Costco and others on account of their low competitive price offering and product variety (Kew & Stredwick, 2017). The rivalry amongst competitors can be termed as intense and high.
Threat of new entrants: Scare availability of land coupled with high market price, huge requirement for capital and government regulations are prime barriers to entry. In addition, relationship between suppliers and existent business companies, new entrants' need for setting up own distribution centers also add to the barriers as well (Jenkins & Williamson, 2015). Therefore, the threat concerning new entrants can be regarded as moderate to high.
PESTEL Analysis (2 elements)
Political – Political environment in Australia has been favorable for the business of Woolworths Group in terms of being provided with suitable growth opportunities. Political stability ensures growing interest of the foreign investors and trading partners in the business companies of Australia (Priem & Butler, 2011). With the assurance of higher rate of return and lower risk of business failure, foreign direct investment (FDI) is aplenty and Woolworths Group can function accordingly without any sort of political disruption.
Economic – Global fiscal crisis has caused the organizational condition to decline in terms of causing serious issues in the financial aspect of the retail business. Woolworths Group had to face a massive loss when the organization had to close down its operational activities in UL which invariably led to unemployment of over 30,000 workers associated to the retail store (Woolworths Group, 2017). The worldwide economic meltdown had a major effect on the company's overall sales too. Despite the recession phase as well as the setback in the UK market, Woolworths Group is performing in a stable manner in the present scenario (Rosenbaum-Elliott et al. 2015).
Internal Environment Analysis
Core Competencies
Core competencies are those capabilities that a firm has, which serve as a sources of competitive advantage over the rivals. Woolworths' Group is ahead of the retail race on account of its offering quality products at lower rates.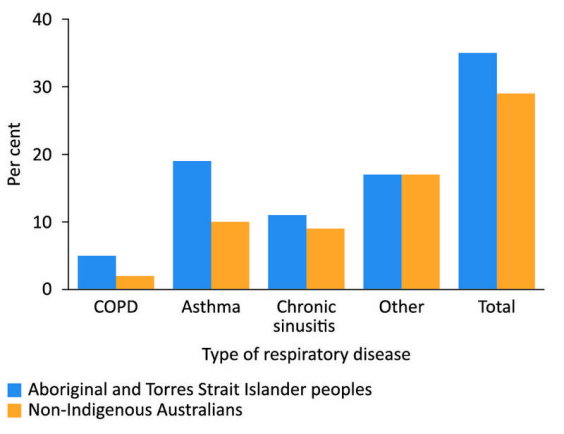 Fig 2: Woolworths' core competencies (Woolworths Group, 2017)
The company's motto of lowering the costs while still improving customer service has led it to success all these years. Customer-centric approach with offering farm-fresh products at good pricing and great service have helped Woolworths in gaining competitive advantage over others (Woolworths Group, 2017). In addition to these - successful brand image, geographic diversity, multiple segments of business (supermarket, groceries, electronics, wholesale, home improvement and others), wide market base, product diversity, customer loyalty, consistency of quality, own suppliers, leading market share, experienced management team have added to the core competencies of the retail giant (Roper & Fill, 2012).
Value Chain Analysis
Value chain is indicative of the primary and support activities, which allows the organization in supporting its organization. While primary activities imply inbound logistics, operations, outbound logistics and sales and services to customers; support activities include highly skilled human resources, strong IT infrastructure condition and supporting supply chain systems (Smith et al. 2011).
Fig 3: Value Chain Analysis (Smith et al. 2011)
In case of Woolworths Group, it is found that the company's adopted sourcing strategy is aimed at the achievement of sustainable performance conditions which involves adapting to local food sourcing strategy for ensuring growth and development of local firms. Woolworths employs diverse workforce which is part of its commitment of building internal capability in order to contribute positively towards strategic goal accomplishment (Teece et al. 2012). Excellent infrastructure and strong presence in Australia and New Zealand helps the company in efficiently serving its customers.
Analysis of Competitive Advantage
Competitive rivalry is very common in the Australian retail sector and Woolworths Group faces intense competition from both existent and new players. Presence of strong competitors like Coles in the Australian retail and grocery industry is found to be likely limiting the market share of Woolworths Group alongside contributing the higher level of concentration (Roper & Fill, 2012). Coles is found to have completed its investment turnaround initiative which has resulted in improved sales results and this in turn has threatened the retail big name Woolworths which has recently suffered from a failed attempt at penetrating the DIY retail business with its Masters Home Improvement stores.
The new players in the market Aldi and Costco are fast gaining popularity in the business domain on grounds of their offering of similar products for significantly lower prices (Rosenbaum-Elliott et al. 2015). These overseas brands are known for being international discount stores and consumers are opting for these company products due to availability of international brands at cheaper rates. These companies are giving tough competition to Woolworths and have jeopardized the company known for its world-leading profit margins and dominant market share (Teece et al. 2012). Woolworths does have the competitive advantage over others in terms of being a veteran player; but it should fast learn to adapt to the changing industry dynamic in terms of staying ahead in the competitive race.
Strategy Formulation and Choice
Vision: Woolworths Group has a mission of delivering 'the best in convenience, value and quality' for the customers (Woolworths Group, 2017). The operational team at Woolworths Group works hard towards its vision of helping all the Australians 'Live Big For Less' with regard to focusing on pursuing effective means to turnaround its business (Woolworths Group, 2017).
Goals: The Company's strategic objective is to have its customers put it 1st, across all the brands. In order to achieve this objective, Woolworths Group focuses on building a customer as well as store-led culture and tea. Furthermore, the company has prioritized generating sustainable sales momentum in Food, evolving its Drinks business for providing more value to the customers, empowering its portfolio businesses in pursuing strategic approaches for delivering effective shareholder value and last but not the least in becoming a lean retailer by dint of end-to-end process and systems excellence (Woolworths Group, 2017).
As Woolworths Group is facing increased pressure on profit margins and respective strategic direction; the company should look forward to ensure effective profitability for the company in terms of not compromising on the quality but focusing on innovative ways of catering to the demands of the consumers (Cheng et al. 2014). Being a trusted business partner to thousands of local farmers and manufacturers, Woolworths Group is a proud home-grown organization which strives to serve the customers in fair way on account of maintaining transparency with the customer section.
Initiatives – Cost Leadership vs Differentiation
Studies reveal that Woolworths Group has managed to vertically integrate some of its supplies by means of producing own inputs in order to increase its respective market power as well as to respond towards the private level trend (Arli et al. 2013). Cost-leadership culture is prevalent in Woolworths Group as the company is committed towards providing the customers with the best quality products at lower price. The company must consider other cost-leadership schemes as well to get ahead in the steep competitive market.
Recommendations and Conclusion
Given the analysis of the company scenario, certain recommendations can be made both in support and critique of the strategies which can be useful for Woolworths Group's future endeavor.
In support of strategies, it can be mentioned that as Australian retail market is known for offering low price to the customers, this industry is certainly not an attractive industry for new businesses, mainly for low profit potential. Therefore, it can be put forth that Woolworths need to aim at framing its strategic initiatives in consistency with that of political conditions of Australia. This would help the company in avoiding missteps too.
I can make another recommendation regarding the fact that Woolworths need to continue as well as develop its strategic alliance between core businesses with varied range of operations. Furthermore, it can be suggested as well that Woolworths should opt for combining the alliance with a reward program which would help the company in generating more revenue and attract more number of customers.
It can also be recommended to Woolworths Group that it should be aiming at performing continuous innovation with regard to make it inclusive of its strategic initiative. With a knack for cost-leadership culture, Woolworths can consider other cost-leadership schemes in order to cut down on its operating costs. In this regard, 'just-in-time' strategy can be effective for the company.
Recommendations to Woolworths can also be implicative of the fact that it should be looking towards ensuring enhancement of its support from well-skilled employees in lieu of providing them with additional training and development mechanism to the company's customer section.
As part of making critique of strategies, it can be said that as Woolworths is facing changes in terms of bringing forth new CEO following a profit downgrade as well as a failed attempt at entering the DIY retail business with their Masters Home Improvement stores; the company should be focusing on its strengths to a great extent besides working on the weaknesses.
Woolworths need to alter its lower pricing policy to stay put in the intensely competitive domain. As customers are ready to pay higher price for quality products, Woolworths can raise its price range and this would be helpful in fulfillment of its objective involving being considered as first priority for the customers. Furthermore, Woolworths should be focusing on adaptation of fair price policy as that would entail the company in having effective cost-leadership approach and power of pleasing the customers' demand of lower pricing.
It can be concluded on the note that the retail world is at a flux and consumer demands are changing every moment. Thus, Woolworths should be ready to serve the customers all the time with innovative approaches. As consumer social trends and preferences tend to showcase dynamism, the retail big shot can cater to the needs on account of considering the higher growth level strategies.