Answer :
Question 1- Based on module 3
Abu Dhabi terminal is the significant port established in the year 2006 that has its headquarters in Abu Dhabi and United Arab Emirates. It is designed in the form of T- shape that connects the Persian Gulf from the western coast (Arafat et al. 2017). It has become the hub of political and industrial activities accounting $400 billion. It is known for its management and operation of container that has its origin in the offshore of Khalifa port. The region is known as the first semi-automated terminal of containers the operation of equipments used for loading and unloading has been managed through automated machines. The packing plant can store 700 metric ton s of container with FFS bagging that has automated bagging and palletizing system.
The container terminal is expected to be 2.5 million sq ft that can allow storage entailing petrochemicals and polymer (Arafat et al. 2017). There are around 52 automated stacking cranes and 33 straddle carriers using 20 shipping lanes. The Khalifa Port has been dividing its port into different phases where the phase 1 with the storage capacity of 2.5 million TEUs. Alongside it can contain 12 million tonnes in general cargo (Al-Dhaheri and Diabat, 2017). The million tonnes of equipments and products are carried in the cargo for a year and it is expected that by 2030 there will be an increase of 35 million tonnes of carriage.
| | |
| --- | --- |
| Container size | Rate |
| Variations of all size | 412 (including transhipment) |
| Additional charge | Additional 50% THC as per items 101 and/or 102 |
When the containers are over loaded, then there is exterior additional charge demanded as penalty:
| | |
| --- | --- |
| penalty | Rate |
| Minimum penalty for additional carriage | 1000 |
| Maximum penalty for additional carriage | 1500 |
The container has the capacity of story millions of items facilitating delivery in bulks using advanced GPS tracking system that has been technologically integrated and with customs. In the year of 2013 railway platforms were connected towards faster loading and delivery (Lee et al. 2016). It is the first port that is connected to Eithad Rail (Al-Dhaheri and Diabat, 2017). They are known mostly for its containers, reefers, general cargo, projects cargo and liquid bulk that have merged the production and storage phenomenally. Apart from being technologically channelled they are supremely strategic and financially equipped. It is witnessed that the inventory stacks of the yard also automated that stores data using centralised database system regarding loading and unloading.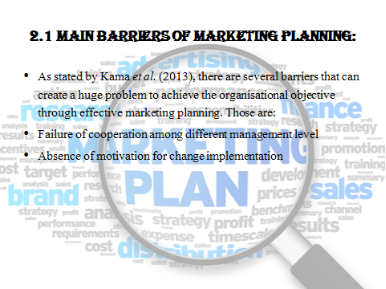 Figure 1: Abu Dhabi Terminal 1
(Source- Ward, 2015)
The port's data system is updated with new software version at regular basis in keeping with the accurate storage of data and uses wireless technologies in facilitating network system. Recently there has been a joint effort from Mubadala that has connected Abu Dhabi Ports that is operated by ADT (Ward, 2015).The contract between the both augments concession agreement of 30 yaers sustaining operations until 2042. By 2015, the terminal seems have considered 35 percent of containers growing towards positive net growth (Al-Hammadi and Diabat, 2017). The Abu Dhabi Terminal is registered was the main port that functions on commercial ports managing economic diversification and restructures the port sector in modifying container terminal (Bonardi, 2016). They are constantly thriving in increasing its discharging vessels entailing cargo stowage, cargo manifest and modifying it through custom endorsed export declaration. Within the terminal it is necessary to use the garbage skips for garbage disposal and there are charges allotted for garbage per vessel (Al-Dhaheri and Diabat, 2017).
| | |
| --- | --- |
| Variable | Rate |
| Charges per skip | 300 |
| Additional charges per skip | 260 |
| Transportation for additional skip | 260 |
They have different set of charges in regards to the container size and storage that help tem in keeping track of information with pricing detail in their inventory. Full export containers have storage rates that are applied per day entailing the date of issue to the issue of date in gate (Bonardi, 2016).
| | |
| --- | --- |
| Per day charge | Rate |
| First ten days | Nil |
| Next twenty days from issue date | 30.00 (increases with package) |
| Next thirty days from issue date | 40.00 (increases with package) |
| Thereafter from issue date | 80.00> |
Question 2- Based on module 4
Terminal of Abu Dhabi has complex channel, distribution, supply and import and export system. There are risks that are aligned with safety and protection risking the production and management, it is important to examine handling method and how the certainty of risks can be strategically managed and assessed (Li et al. 2015). There are safety management systems that are to be employed by the terminal management toward safety policy, training programs and practices of employees with the evaluation of KPI and mitigate them without any harm to any individual and operations. There are certain containers that are loaded with hazardous cargo that are often charged tan the higher rates (Lu et al. 2016).
When containers are declared poorly packaged, labelled dangerous they receive penalty as it can cause severity of incidents and violate the safety regulation (Amis et al. 2014). Therefore, such ships are to be penalised toward securing healthy atmosphere seeking the individual involved in not making any wrongful act. In accordance to Abu Dhabi Terminal, it is important to check the floor limit and velocity and related the policies with the legal requirements (Li et al. 2015). It is important that the management department of loading and unloading, staff and employees are to comply with the legal and safety management. The management department are to rely on the lower consecutive offline limit and upper consecutive offline limit, application transaction counter and maintain ATC register (Li et al. 2015).
Figure 2: Risk Assessment matrix
(Source-Amis et al. 2014)
Loading and unloading of containers are simulated with risks of potential accidents and risks that becomes life threatening. It is important to aim at safety management under the consideration of Hazard Identification and Risk Assessment (HIRA) which helps in examining the type of accident, source, cause and effect. The root cause of accidents are further measured using Fault Tree Analysis (FTA) that identifies potential risks studying the worker slips, trips, container struck, quay crane, workers truck by equipment mismanagement, and workers trapped between containers (Lu et al. 2016). However, it is recognized that there are three major causes behind the risks that involve individual negligence, mismanagement of equipment and failure of machines. The primary responsibility of the management team to train and develop the employees toward learning of the functioning of machines, risk management, problem—solving, container usability, loading and unloading, basic operations and safety measures. On the other hand, the employees are to be given knowledge regarding laws, rules and regulations so that they are able to comply with the company's rules and policies and maintain a suitable work environment (Mabrouki et al. 2015). The Abu Dhabi Terminal has successful been maintaining the Health and Safety Act recording incidents that has later been given solutions towards reducing the incidents. Complying and management of safety and risk respectively has paved way in handling quay and container yard (Lu et al. 2016). There need to be first aid and health care that will ensure acre assurance at the time of emergency (Mabrouki et al. 2015). The health care team and human resource team has merged together towards risk identification studying outcome of frequency of accidents, hazard zone consequence, training, source term modelling, risk summation, diversification of solution, risk management trends and appropriate implementation of strategies (Amis et al. 2014). There are risks of fire and burst of machines causing wide-area damage that can be limited through Fire Water Demand Calculation, Fire Water Line Sizing using Major Accident Hazard (MAH) (Amis et al. 2014). With the help of KPI the Abu Dhabi terminal is able to measure the performance through the examination of success, weakness, and threats of the Terminal and formulate activities towards appropriate solutions and possibilities of the performance (Lu et al. 2016). It is recommended for the Terminal channel management team in delivery knowledge regarding the safety and risk management and integrates safety measurements towards protection and health safety.