Synopsis And Recommendations On HR Ma...
Synopsis and Recommendations on HR Management Dashboard
Answer
Dashboard Name
The dashboard is named 'HR Management Dashboard' as it includes information that is useful for the HR team of a company.
Explanation
The dashboard starts by explaining structure with respect to various departments such as, male female ratio in the company, marital status of employees as well as educational qualifications of employees. These factors help HR team to take various decisions related to employees.
Further, the dashboard explains for how long different employees have been working in the organization. This is provided for various departments and at various levels. This helps the HR team to take decisions regarding promotion, attrition etc.
The next chart explains average monthly income of various departments and levels. The pie chart has been used to indicate share in total average monthly expense.
The following chart presents performance rating vis-a-vis job satisfaction levels, followed by job involvement level of employees. The remaining graphs indicate various satisfaction levels, such as job satisfaction, work environment satisfaction, work life balance and relationship satisfaction.
External Help
The company can hire external help to analyse various factors that need further analysis. For example, the help can be hired to check if there is any major disparity in salary and whether it is having impact on satisfaction levels of employees. Mostly, the work life balance is good in the company but some employees report a bad balance. This can be analysed to understand the logic and reasoning.
Recommendations
| | | | |
| --- | --- | --- | --- |
| Objective from Strategy | Action | By Whom | Monitored by |
| To ensure parity in salary at various levels | Review salary structures of different employees and adjust those lying outside the average, either very low or very high | HR team | Recruitment committee |
| Ensure good work life balance for all | Understand and rectify reason behind bad work-life balance for some employees | HR team | Recruitment committee |
| Ensure salary that is lucrative and helps attaining organizational objectives | Compare salary in competitors company and overall industry averages and keep salaries in-line with the same. The objective should be to ensure high motivation level and high retention level | Recruitment team/HR team | Recruitment committee/Board |
Customer Testimonials
I had a harsh week as I was extremely debilitated and every one of my assignments were getting excessively and caused me an incredible mental breakdown. A companion of mine seeing my circumstance asked me to utilize ABC Assignment encourage, their quick and efficient administrations helped me complete my Contract Law Assignment with less stress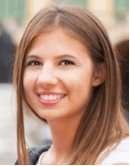 Rihanna, New South Wales
I grew up in a family full of lawyers and this got me inspired to become one too and having joined Law school I was very motivated and wanted to analyze case studies and learn the knacks of the discipline. With ABC Assignment help I was able to do it easily without any complications because of their stress-free process and many thanks to the team.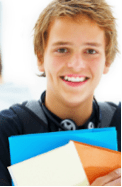 Daniel, Melbourne
Online Assignment Help services a year ago was not something I would have used due to past fraudulent experience where I was cheated and always took up the burden of being perfect. I have to accept that it got too much over the period of time and I was super worried and my friend told me to check ABC assignment Help and I was very reluctant because of my past. I challenged my fear and went ahead and I was very impressed with their services for consumer law assignments and I am a regular user since then.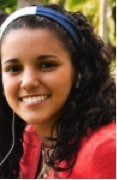 Hilary , Queensland