System Analysis And Design: Web Testi...
System Analysis and Design: Web Testing Tools
Answer
System Analysis and Design
Answer 1
ABC Company case study
Web testing tools
a. Webload: Webload is a very powerful tool that enables powerful scripting and testing of complex scenarios. The tool provides detailed analysis of the web performance and indicates various issues and bottlenecks that may lead to reduced response on the website. It is an enterprise scale tool and costs about $8000. It enable continuous load testing for DevOps. Moreover it is a tool that is effective and supports testing for various technologies.
b. Apache J Meter: It is an open source load testing tool. It is written in Java 6+. It is compatible with several technologies. It is a stable tool that enables better analysis of web performance only in simple scenarios. It is relatively not very effective. It has several hindrances in terms of sustainability for complex scenarios.
c. Neoload: It is a Neotys load and stress testing tool for Windows, Linux, and Solaris, available in multiple languages and in different versions which are updated from time to time. It indicates that there has to be efficiency and compatibility in a software. It costs about $12000. In spite of it being expensive, it is considered one of the most effective software for web testing in the world. This tool helps improve performance even when traffic increases. It is helpful in checking the performance in spite of the web traffic being high.
d. HP Load runner: It is a load testing tool for Windows and Linux, given by HP to test the web. It is a highly reputed web tool and operates with high efficiency. It handles various protocols for load testing. It is compatible with .NET Record/Replay, Database, DCOM, GUI Virtual Users, Java Record/Replay, SAP, and many other Web and Multimedia and Wireless applications. It is an expensive web application testing tool and costs $11000 but is widely used and preferred by web developers globally.
Internet Source: https://www.softwaretestinghelp.com/most-popular-web-application-testing-tools/
Answer 2: Poster
Data Modeling
A data model organizes elements of data and indicates how they relate to each other and to real world entities thus enabling formulate a system. They support the development of information systems. It helps in abstract formalization of various system elements thus enabling the transformation of an idea or virtual system into a documented hierarchical and systematic diagram pr data model.
Business Model integration of a data model requires understanding how a system is placed within a business model. It helps link the system with the business process and thus helps clearly depict the relation between the data model, information systems and business processes.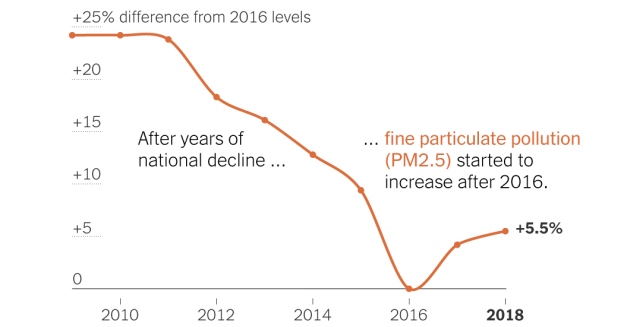 There are different data models that can be formed. This includes a flat model, hierarchical model, network model, relational model, object relational model and star schema. This is based on the number of data array, number of data dimensions of data elements and the structure of the links in the models.
A data model for your business process can be chosen out of these 3 popular types:
Conceptual data model: It describes the semantics of a domain and the scope of the model. For example, it indicates a particular segment in an organization or industry.

Logical data model: It describes the semantics based on a data manipulation technology. It consists description of data, tables, columns, object oriented classes, and XML tags.

Physical data model: It describes the physical means by which data is stored including partitions, table spaces and CPU
Answer 3: HEC Case study wanting to develop a new OLS including ULS and PLS
Introduction
The aim of this system design is to support the development a new online learning system which shall be able to include a ULS and PLS for under graduate students and Post graduate students respectively. The unique proposition of this system is that it is capable of formulating an online learning system. It shall have multiple modules with ability to store learning material and be able to conduct online tests and project evaluation.
Application of 6 core processes of SDLC
The system development approach used for the design of this project is agile approach based on waterfall method of developing a system with the adoption of various steps including requirements, design, implementation, verification and maintenance. Creating the new system requires coding in HTML or Java and this coding process requires multiple steps like designing, formulating the functional requirement and eventually implementing the new system.
These components center around a desire to assemble a translucent social framework with mindfulness, responsibility and perceiving ability. These three components can enable the group to assemble a successful framework that can help make better development and coordinated effort. This indicates that using an agile approach with waterfall method of developing a system is apt for building an effective system design and its implementation for this project. It would help obtain detailed functional requirements and work in synchronization with it.
The correlation of programming advancement techniques shows that the framework to be utilized for programming improvement t for the lodging is the waterfall strategy. This technique accommodates check and upkeep which makes it conceivable to incorporate security in the model. The improvement life cycle of programming is another critical angle that the inn needs to look in to. An appropriate Software Development Life Cycle (SLDC) took after will guarantee smooth execution of activities in the venture and it additionally guarantees a superior undertaking administration in the lodging.
Functional requirements
The functional requirements of the system are based on its user interface, data and process elements. These elements are to be designed based on the requirement to reply to thousands of queries within the organization. This requires the system to be technically sound and focused on enabling better levels of response and reflex features.
User interface design
The user interface design is to be based on a data access system. Web, better working frameworks, propelled equipment and programming and an incorporated framework are a portion of the conventions and innovations required so as to shape a superior working framework later on. The present period is of PC innovation and data innovation where scattering of data and correspondence happens at a quick speed. In addition it helps during the time spent framing a business organize that enables the business to facilitate will the majority of its partners and hence shape the reason for the development of smooth tasks. The system is to be based on usage of a software which can be accessed by the users.
Data design
Building a cooperation framework and a systems administration stage that backings social development and solidarity for building a superior place to live can enable each person in the general public to get better information and comprehension of each other's encounters. This can help advance sharing and solidarity which is imperative in the general public. This can help connect the data hole and data war, all things considered, alongside better spotlight on cooperation and systems administration.
Process design
These works do show a cutting edge framework that isn't simply centered around data sharing but at the same time is centered around conveying a superior level of systems administration where in encounters and genuine occurrences can be shared. This can enable individuals to get better comprehension of ideas, occasions, training, medicinal services and a few different things that issue to the general public. It is critical that data be effortlessly available to individuals around the globe as this can enable them to develop and carry on with a superior life.
WBS
Software development is that activity in concepts of computer programming which is related to the designing of the source code of a program, then testing it and after it runs it maintains the software product also. The main steps in the software development are:
Planning

Implementation, testing and documentation of the planned product.

After is developed, get it deployed where it is required and get maintained.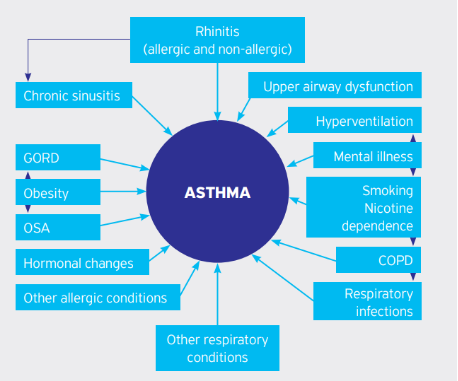 Answer 4: Use case diagram for course registration case study
Answer a)
Entities and attributes

Students including current and potential students: Students would access the system for multiple requirements including information, payments and actual learning process.

Online system: The system should be reflexive and supportive of fulfilling all requirements and requests that come in the system.

Teaching faculty: The teaching faculty is to upload the material, conduct online sessions, reply to student queries and conduct online exams.
The possible use cases and actors are:
Students requiring information

Students registering on the system

Students making payments

The professor uploading teaching material

Actual course being taught
Use case diagram
Part 2:
WBS with start and finish activities
| | | | |
| --- | --- | --- | --- |
| Activity | Duration | Start | End |
| Meet HR | 3 hrs | 9:00 hrs | 12:00 hrs |
| Tour the company | 4 hrs | 12:00 hrs | 16:00 hrs |
| Meet users | 3 hrs | 12:00 hrs | 15:00 hrs |
| Paper work | 2 hrs | 12:00 hrs | 14:00 hrs |
| Brief introduction | 1 hr | 16:00 hrs | 17:00 hrs |
Critical path: A-B-E = 8 hrs
Answer 5: Allhomes Case study
| | | | |
| --- | --- | --- | --- |
| Activity | Duration | Start | End |
| Review applications | 2 days | Day 1 | Day 2 |
| Notify IT team | 1 day | Day 3 | Day 3 |
| Interview schedule | 5 days | Day 3 | Day 7 |
| Interview questions | 2 days | Day 4 | Day 6 |
| Conduct interviews | 5 days | Day 8 | Day 12 |
| Meet hiring committee | 1 day | Day 13 | Day 13 |
Critical path – A – C – E-F = 13
Customer Testimonials
I was in urgent need of Sample papers for my research work and when I inquired about the best place to take it from a set of teachers they pointed at ABC Assignment services and I went about signing into it. Their samples are top notch with experts who are very skillful and student friendly and has such rich content in their writings and I found it very helpful indeed and felt very useful as well.

Sam, Queensland
I keep getting caught amidst a lot of extracurricular activities that leaves me with no time to concentrate on my studies. On a friends recommendation I started using ABC Assignment Help's services. They're the best in the world with their premium assistance and originality. I owe it to them for my good grades and new accomplishments in my academic life!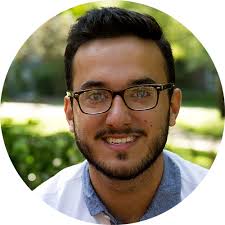 Andrew, Liverpool
I was genuinely surprised with the services provided by ABC Assignment Help! They proof-read all my assignments, following the exact same instructions provided by the university guidelines and offer one of the best writing services. Their writers are highly qualified and don't leave a single thing unnoticed. They structure every single idea of mine into a master piece!

Brian, Darwin