Technology Implementation In Accounti...
Technology Implementation in Accounting and Finance
Answer
RESEARCH PLAN: TECHNOLOGY IMPLEMENTATION IN ACCOUNTING AND FINANCE
1. Research Background
In recent times, for increasing the accountability, transparency and performance of the accounting and finance sectors, the technological interventions need to be focused in an intensified manner. However, it is evident that the actual basis of the accounting & finance managerial accounting is used in the basis of assets, liabilities and equity of funds. Therefore, it can be considered as the best practice internationally in accordance to principles and rules of NPM (New Public Management) that helps in promoting transparency and accountability of the accounting and finance management. On the other hand, it can be found that through associating the contemporary management accountant techniques, within this proposed accounting & finance management sector, through initiating major IT-based solutions the essential components can be deemed in a sequential manner. Based on the activity based costing, in accordance to the management of accounting changes, the entire purpose of this field can be fulfilled in an advanced way. Moreover, the artificial intelligence can be more effective within this management accounting systems towards delivering proper service to the customers from this proposed sector.
Usage of the advanced technology within accounting has significantly helped in reinforcing usage of e-accounting based on computerized technologies towards providing administrative-purpose of the information according to the integration of the information system. On the other hand, towards increasing the functionality, improving accuracy, faster processing of accounting and finance in the different industrial sector, the technical implementation can help in shortening the time period off entire process. These trends of change can create a dynamic conversion within accounting and finance by having all-possible emerging opportunities and challenges.
2. Research problem
In this context, the costing of implementing technological tools within accounting and finance is the first problem. However, relevant information and data are not found as this technology implementation process is still going on.
It is evident that IT (Information technology) creates immense benefits within the accounting departments with the new and advanced technological interventions and systems in an intensified manner. In order to incorporate the financial statements based on the IT, budgetary data can be created within time. Moreover, annual records, financial reports, spreadsheets, and written records can be converted by using the new technological advancements.
3. Research Question
The research questions are as follows-
1. What are the advanced emerging technologies utilized in the accounting & finance sector?
2. How can we interpret the security challenges and benefits originated by such emerging technologies such as data analytics, cloud computing, mobile technologies and big data?
3. How the emerging technology involve within management accounting system?
4. What are the relevant managerial implications?
5. What is the significance of technological intervention in accounting and finance?
6. How technology can help towards increasing the level of personalized experience in accounting and finance the industrial sector in a competitive market?
7. What are the relevant factors of technological intervention in accounting and finance industry?
8. What recommendations can be provided for effective decision-making process within this accounting and finance sector?
4. Research aim & objective
4.1 Aim
The aim of this research is to evaluate the effectiveness of modern advanced technologies within the accounting and finance industrial sector.
4.2 Objectives
In order to achieve the criteria of this research, the research objectives have major consequences.
To observe modern technological influence for reinforcing the decision-making process in the accounting and finance industrial sector

To overview the influence of technological tools on enabling personalized experience

To identify relevant factors of technological intervention in accounting and finance industry

To analyse effective recommendations towards technological advancements in the accounting and finance industry
5. Literature review (Key words)
With the emerging trend of technological advancements, this research can be more helpful in re-busting the relevant ideas and understanding in this specific area of accounting and finance.
Keywords
Research Article Name

Keywords

"The case of a newly implemented modern management accounting system in a multinational manufacturing company".

Corporate Governance, management accounting change

"Development of Accounting System according to information Technology".

Artificial intelligence

"The Link between Information Technology, Activity-based




Costing Implementation and Organizational Performance"




ABC (Activity based costing)

"The Effect of Human Resources Management Competency and the Role of Culture on Accrual Accounting Implementation Effectiveness and the Impact on Quality of Accounting Information"

Accounting Information
Publication details of relevant articles for Literature review
Hidayah, N., & Zarkasyi, W. (2017). The effect of human resources management competency and the role of culture on accrual accounting implementation effectiveness and the impact on quality of accounting information. European Research Studies, 20(4), 183-199. Retrieved from https://search.proquest.com/docview/1999875295?accountid=188056
Slovene, L., & Gimzauskiene, E. (2014). DEVELOPMENT OF ACCOUNTING SYSTEM ACCORDING TO AN INFORMATION TECHNOLOGY. Review of Economic Studies and Research Virgil Madgearu, 7(2), 59-74. Retrieved from https://search.proquest.com/docview/1626534492?accountid=188056
Mahmood Al-Nuaimi, S. I., Mohamed, R., & Esmail Alekam, J. M. (2017). The link between information technology, activity-based costing implementation and organizational performance. International Review of Management and Marketing, 7(1) Retrieved from https://search.proquest.com/docview/1865226837?accountid=188056
Watts, D., Yapa, P. W. S., & Dellaportas, S. (2014). The case of a newly implemented modern management accounting system in a multinational manufacturing company. Australasian Accounting Business & Finance Journal, 8(2), 121-137. Retrieved from https://search.proquest.com/docview/1545870323?accountid=188056
6. Data collection plan
In this research, data will be collected from secondary resources. In this context, different books, journals, research articles, websites, the newspaper will be used as the secondary resources. Apart from that the qualitative data are collected in this research for analyzing the research insights based on the research topic in a standardized way. Moreover, the research aims & objectives along with external and internal factors of research will also be fulfilled based on the gathered data and based on the data collection recommendation will be made in this research topic.
7. Ethical consideration
Due to the short tenure of this research, budget and data privacy can be considered as the main priority, which will be needed to overview while doing this research. Nevertheless, any type of misleading data and information based on technological advancements will need to avoid. As in this study, different ethical codes need to associate; it will need to collect from different secondary sources. Then in this context, copyright issues are raised as a major ethical consideration.
Customer Testimonials
This assignment wing has such efficient expert advisers and academicians who have helped me with most of Assignments and studies and it's a sheer blessing to me for the sort of high quality, error free works they deliver and it's very impressive that way. Their speed is one among their advantages and I loved their service as they did my analysis on Depreciation and my teacher graded me well.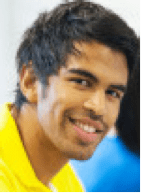 Remus, Queensland
I was always insecure as I scored the lowest among all my friends and this made them treat me different and I felt terrible, during most of the times. There was an exam that was approaching and my fear started to haunt me, and this is when I signed up to their service online and their expert guidance and teaching style helped me top the class. You should also sign up right away.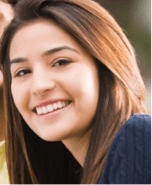 Lana, Canberra
I was in need of some expert assistance with my Research paper as I was in my final year it was something compulsory, ABC Assignment help has such splendorous academicians who were very friendly and helped me frame everything with utmost patience and this helped me finish it easily. Well, I must say I was pretty impressed with them.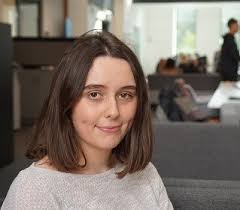 Mia, Sydney