The Marketing Environment: ELI Electr...
The Marketing Environment: ELI Electric vehicle
Answer
Macro Environmental Analysis
Considering the rising demand of electric cars and with increasing fuel costs, it seems that organizations in the automobile industry have ample amount of opportunities to manufacture electric car. However, there is a need to conduct macro environmental analysis to determine the factors that can not only impact on the marketing plan but also on the overall marketing strategies of the organization (Lutz, Kemp, & Dijkstra, 2010).
For macro environmental purpose, this paper will conduct PESTEL analysis to determine the impacts of political, economic, social, technological, environmental, and legal factors on the marketing strategies of the organization. To begin with the political factors, the government and other legal authorities have already allowed access to the automobile companies to start the production of electric cars (Lutz, Kemp, & Dijkstra, 2010). Also, they are supporting investment in the infrastructure so that it becomes easy for the users of these cars to conduct charging at public places.
The government is also planning to provide subsidies up to £5,000 for the buyers of electric cars to motivate them to buy these cars and thereby contribute in reducing overall pollution. The government of other nations has decided to exempt them from road taxation as they will be producing less than 100mg of carbon dioxide per kilometer.
Second, from the economic perspective, these cars will save money on fuel and other such charges. As consumers are more concerned about their budget on transportation, the price issue will be solved. Also, post 2009 recession, consumers are looking to buy new car models for their regular transportation purpose (Ahlbrecht & Eckert, 2013). The decreasing battery costs and decreasing renewable energy costs should motivate people and the company to look out for these options.
Further, from the social factor perspective, the increasing popularity of low-carbon lifestyle will help in increasing the sales for these cars. Second, it will improve wealth distribution levels in the developing markets of the world. People of the age group 45-60 years want to switch to such car models considering the change in the social trends in the market. Also, majority of the population are now turning carbon conscious and want to contribute in reducing pollution at individual level (Fang & Rogerson, 2011). This increasing popularity of environmental-friendliness will help in increasing the buyers of these electric cars.
From the technological perspective, these cars still lack the necessary infrastructure that could assist in boosting the sales of the organization. The increasing popularity of online systems has raised awareness among the customers (Fang & Rogerson, 2011). However, there is also a need to develop necessary infrastructure to support the movement of these cars in a given location or region.
From the environmental perspective, climate change will turn out to be one of the major factors to purchase these cars. With increasing pollution, people have become aware of using renewable sources of energy (Murray, Ju, & Gao, 2012). The expanding environmental programs and rising standards on waste disposal will make the people of the community to think over the usage of these cars. However, it is important for the automobile manufactures to deploy appropriate marketing strategies that will highlight this factor; it will subsequently help in increasing the sales for the organization.
Finally, from the legal perspective, companies might face threats from competition as several players in this market are looking for patent protection. Also, these companies need to follow the norms of energy consumption. They need to adhere to the environmental regulations and also make the users aware of this issue. Only then it will make the users motivate to purchase these cars and subsequently utilize them in their daily transportation usage.
After conducting this macro environmental analysis, it seems that the organization needs to analyze each of these factors and accordingly implement marketing strategies to overcome the challenges. Only then they will be able to achieve desired sales targets of the given organization.
Customer Testimonials
I had a harsh week as I was extremely debilitated and every one of my assignments were getting excessively and caused me an incredible mental breakdown. A companion of mine seeing my circumstance asked me to utilize ABC Assignment encourage, their quick and efficient administrations helped me complete my Contract Law Assignment with less stress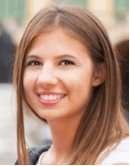 Rihanna, New South Wales
I grew up in a family full of lawyers and this got me inspired to become one too and having joined Law school I was very motivated and wanted to analyze case studies and learn the knacks of the discipline. With ABC Assignment help I was able to do it easily without any complications because of their stress-free process and many thanks to the team.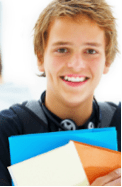 Daniel, Melbourne
Online Assignment Help services a year ago was not something I would have used due to past fraudulent experience where I was cheated and always took up the burden of being perfect. I have to accept that it got too much over the period of time and I was super worried and my friend told me to check ABC assignment Help and I was very reluctant because of my past. I challenged my fear and went ahead and I was very impressed with their services for consumer law assignments and I am a regular user since then.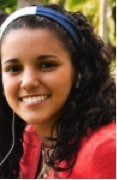 Hilary , Queensland