Answer :
BUSINESS ENVIRONMENT
Introduction:
The main scope of the current assignment is to focus on understanding the business environment on which an organisation operates. This analysis therefore, includes the analysis of market structures, economic systems, external and internal business environment as well as global business environment. This assignment therefore, provides the scope to understand the main critical factors in the business environment of an organisation that influence the business decisions taken.

Task 1:
1.1 Identify the purpose of Primary and its type as a organisation along with another public sector organisation:
Primark is a private sector company listed as a subsidiary of Associated British Foods. However, the operating market of Primark is in fashionable clothes. The main purpose of a private sector organisation is to gain profit as well as to grow by fulfilling consumer requirements. The main thing is to grow continuously. As a private sector company, Primark intends to gain sustainable growth in the fashion clothing market of UK. It also focuses on gaining as much profit as possible. It does so by providing value for money products to consumers. According to Huq et al. (2016), a private organisation always seeks for profit. However, a public sector organisation has two purposes-well being of the consumers and profit from it. NHS or National Health Service is a public organisation. The main purpose of NHS is to focus on the benefit of the customers that is the service users. it focuses on delivering best quality health care service to service users. Complying with health care organisations, NHS tends to make strategies and policies for the best good of service users. Public sector firms are run by government and therefore, then tend to work as a service provider for the citizens, rather than instruments for gaining profit. Therefore, it can be said that there are differences between private and public sector firms. Primark being a private sector firm develops products and all its strategies so that it can gain financial benefit.
1.2 Describing the extent to which Primark meets the objectives of its different stakeholders:
The key stakeholders of Primark are its consumers, the suppliers, the employees and investors. Primark tries to fulfil the objectives of all these key stakeholders. Johannsdottir and Olafsson(2015) identified the objective of consumers as obtaining quality products in low prices. In simple worlds, it is value for money products. Primark seems to fulfil this objective by means of providing highest quality products to its customers. As per the case scenario, Primark's quality products are unmatchable and they are available in very low prices. The below figure shows the value for money importance of Primark Products:
Figure 1: Comparison of Primark products from other brands
(Source: Dailymail.co.uk, 2016)
The case scenario shows that Primark does not produce products by itself. It has its manufacturing outlets in countries like India, Bangladesh, China and other EU countries. They are their main suppliers. By creating jobs, they are fulfilling the requirements of suppliers' need of getting product supplied in each and every time. Further, it ensures that the suppliers get on time payment for their raw materials. Thus Primark is able to fulfil the objective of its suppliers. The objectives of employees are to gain good wage and a good working environment. As per the news from Bbc.com (2016), Primark is the best place to work for as it focuses on creating good environment for its employees so that they can work in a safer business environment. As far as the question of Investors isconcerned, themain purpose is to increase their profit. Primark has jumped to be the best clothing company over ZARA, H&M, M&S and other companies. Its total operating sales has increased by 22% whereas the operating profit has increased by 44% (Theguardian.com, 2016). As a result of this huge profit, the company has been able to return double to its investors which fulfil their objective.
1.3 Explain the responsibilities of Primark as an organisation and the strategies employed to meet them:
The main responsibilities of Primark as a clothing company are as follows:
To develop more products

To obtain economic, environment and societal sustainability

Improving the supply chain to bring efficiency to business

Brings energy efficiency within the organisation

Increasing productivity level of employees

Providing value to both customers and employees

To gain continuous growth and expand into other markets
In order to fulfil these responsibilities, Primark has gone with new innovation strategies. Innovation is remarked as the father of business success. Primark invest in innovation so that new products are developed that can meet with consumer requirements. Further, it follows proper business ethics.
Figure 2: Business ethics in Primark
(Source: Primark.com, 2016)
Primark believes in ethical trading and therefore is awarded as the most ethical company to work for. It tends to fulfil its responsibility of an ethical and sustainable ethical corporate citizen properly.
Task 2:
2.1 The type of economic system followed in Cuba, UK and China and the reason behind following these economic systems:
Bauer (2013) identified centrally planned, free market and mixed economy as the three main typed of economical systems followed in different countries.There is a relationship betweenthe market structure and economic systems. For example, in a monopoly market, a free market economy cannot exist. In the same way, in a perfect competition market, a planned economy cannot exist. The following figure show the economic systems followed in three countries: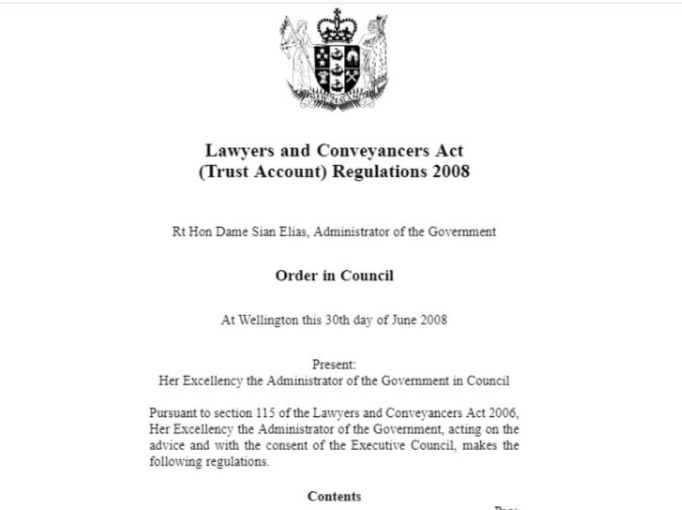 Figure 3: Economic systems in the three countries
(Source:Donnithorne, 2013, p.255)
The first type of economic system is planned or command economy which is followed in Cuba. A full command economy is the result of socialist political power. In this type of economy, resources are allocated by the government. The main reason behind it is that of bringing equilibrium in the economy. The second type of economical structure is that of mixed economy that is seen in UK. In this type of economy, the allocation of resources is based on consumer demands in the market as well as by the intervention of the government. The following shows the characteristics of the economy followed in UK.
Figure 4: Characteristics of free market economy
(Source: Bauer, 2013, p.221)
From the above figure, it is clear that in a free market, the production and consumption of products are dependent on consumers, their purchasing power and producers (Bauer, 2013). However, China follows the third group of economical structure that is transitional economy. Even though China is a socialist country, it was never a follower of socialist economy. Further, the recent addition of capitalist concepts in the Chinese economy has given it a structure of transitional economy (Economistsview.typepad.com, 2016).
2.2 Assessing the impact of fiscal and monetary policy on farming and housing businesses:
Monetary policy is mainly about supply of money and interest rates whereas fiscal policy is about spending pattern and actions taken by government along with the taxation system. Both the fiscal and monetary policies do impact on businesses.Rogers (2013) found out that fiscal policy is about taxes that firms need to pay to organisations. If the government increases the tax; firms have to pay more money to the government. In this context, both the farming and housing businesses will need to increase their product price. Even after increase in farming products, they can be lowered if production is good though in case of housing business, it may increase its price even after the taxes are reduced. This may even hurt the housing business as price of houses will increase hugely. As far as monetary policies are concerned, it is concerned with the availability of credit for firms. A good monetary policy that allows more credit will be fruitful for both the businesses. However, in a long run, the housing businesses might collapse and create economic breakdown. Thus, it can be said that both the fiscal and monetary policies are important to follow while conducting businesses as based upon this businesses take their business decisions.
2.3 Identifying five competition policy and other regulatory mechanisms in the UK and evaluating their impact on the activities of Zara:
The main competition policies are as follows:

No firms can fix the prices

No firm can make predatory pricing

No firm can charge excess prices for its products

Vertical restraints that is paying lower prices to suppliers is an offence to competition

A merger between two companies cannot be done if it is not in the favour of consumers
These competition policies are of greatest importance to Zara. Zara is among the best fashionable clothing companies in UK. Due to the presence of this competition policy, it becomes possible for Zara to compete with other competitors fairly. Further, it is also unable to tie with others to deceive the consumers. It means that due to the presence of UK competition policy, firms need to compete with each other based on their core competencies. Apart from the competition policy, fair competition in the UK market is ensured by the implementation of regulatory mechanisms like the Competition and Markets Authority, the Office of Fair Trading (OFT), Innovation and Skills (BIS) and the Competition Commission (Economicsonline.co.uk, 2016).
Task 3:
3.1 Explaining the ways by which pricing and output decisions of business is determined in perfect competition, monopoly, oligopoly and duopoly markets:
Price of products are dependent on the prevalent market structure of a country. Along with pricing, demands and supply is also dependent, even controlled as per the market structures. The ways by which pricing and output decisions are determined in different markets is analysed below:
Figure 5: Different market structures
(Source:Carraro et al. 2013, p.201)
Perfect competition: Carraro et al. (2013) defined perfect or pure competition market as the market where every seller has the right to enter and exit the market as per convenience. Perfect competition market is characterised by its nature of providing complete information about products and their prices to consumers as well as the inability to control prices of products. Many firms sell the same type of product and as a result, firms have low market share. As per the nature of perfect competition market, there must be a number of sellers and huge consumers and therefore, consumers choose from where they need to buy that product. Thus, it can be said that based on consumer demand, the output decision is made whereas for price, firms have to depend on the supply and demand for charging price of products. Here, factors like raw material, human resource and technology supply works as drives of pricing mechanism. Perfect competition is a theoretical market structure whereas the real life perfect completion market differs from the theoretical concept.
Monopoly market: Monopoly market as a market where there is a single seller and a number of buyers. It means that all the power from controlling the price to output is on the hands of the monopoly marketer. Ju and Tan (2013) argued that even a market can be considered monopolistic even after the presence of small firms as small firms are for supply of products is dependent on the large firm. However, from this definition, it becomes clear that in a monopolistic market, the entire market power is on the hands of a single firm and therefore, the output and pricing decisions are made by that firm.
Oligopoly market: Oligopoly market refers to a market where the market decisions are made by large firms. For example, UK is an oligopoly market in terms of the retail industry where large firms namely Tesco, Sainsbury and Primark are the leaders in market share having more than 60% market share. They compete with each other by either decreasing price or increasing it. It means that the price mechanism is if not directly, indirectly is in the hands of big players. However, the output decision is based on market demand and supply like as in a perfect competition market.
Duopoly market: A duopoly market is referred to as a market where the market power is in the hands of two main players. The global computer operating system market can be referred as a duopoly market as only Microsoft and Apple are the competitors in this market. As two competitors reign the market, the pricing decision is done based on the intensive competition between the two rather than on demand and supply.
As far as Tesco is concerned, it is working in the oligopoly market of UK. There are only 4 players in the UK retail supermarket industry-Tesco (28.3%), Sainsbury (16.2%), ASDA (16%) and Morrison's (12%) with more than 70% market share (Source: Bbc.com, 2016)
.
Figure 6: Market share of firms in UK retail supermarket industry
(Source: Bbc.com, 2016)
Thus, it can be said that Tesco is operating in an oligopoly market where market decisions are based on the competition of the major players of the market.
3.2 Illustrating the ways by which market forces (demand and supply) shape organisational responses:
Supply and demand seems to be the main driver for controlling a market. A firm is required to respond to the market conditions. Bateman et al. (2015) found out that when supply and demand is high, organisations produce products in large manner whereas the product price seems to be in a balance manner. On the other hand, when supply is higher, but demand is lower, price of products needs to be lower in order to attract consumes for buying the products. The opposite situation arises when there is a huge demand of products, but the supply is lower. Thus, it shows that based on the market forces like supply and demand organisational response regarding price and production changes. The following figure shows the ways by which demand and supply shape organisational responses: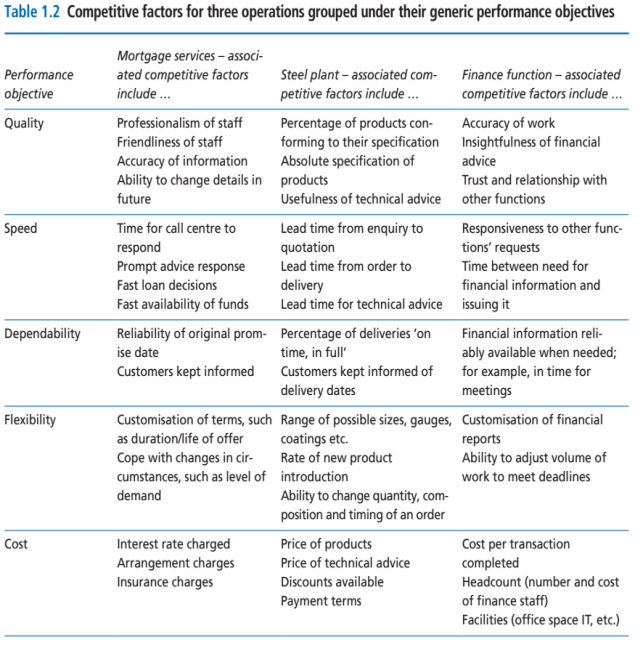 Figure 7: Organisational response towards market forces
(Source: Stocks, 2013, p.480)
From the above figure, the impact of demand and supply on organisations and their response to market is clear. Price is elastic when demand is also high whereas price decreases as demand has become inelastic. Stocks (2013) argued that even though supply and demand works as the main driver for changing organisational responses, it is limited to perfect competition or oligopoly market. In case of a monopoly market, these forces have little to do with organisational responses.
3.3 Judge how the business and cultural environments shape the behaviour of Tesco:
The business and cultural environment can be analysed with the help of PESTLE analysis:
Political

Political condition is stable

Political policies are in favour of the growth of Tesco

Economical

UK economy is growing with a rapid rate of 1% annual GDP

Per capita income is over $43000

Social

Consumers prefers to buy from supermarkets

Consumers live aristocratic life style

Technological

UK is technologically improvised

Tesco also uses new technologies

Legal

Legal frameworks are strict

From advertisement to marketing, legal principles needs to be followed

Environmental

Environmental degradation is a concern

Green technologies are required
Table 1: PESTLE analysis
(Source: Schiffman et al. 2013, p.114)
Tesco is the leader in supermarket business in UK. As a leader in the supermarket industry in UK, Tesco needs to respond to market forces as well as needs to behave in a way that it can fulfil the requirements of consumers. Schiffman et al. (2013) remarked that there are two types of business environments that mainly influence the behaviours of organisations. One is that of Economic business environment and another is non economic environment. Few countries like UK and USA are considered as well developed countries and therefore, the economic condition is good whereas countries like India and Bangladesh are considered as developing countries where the economic condition is poorer. Therefore, if Tesco wants to operate in India or Bangladesh, the product price needs to be lower compared to UK where people are able to buy products in high prices. The non economical factors like the technological advancement, legal, political and demographic variations also influence which type of products are available in the market and which are not. If the political environment is not stable whereas taxes are higher, Tesco would need to increase the prices of products to gain profitability whereas the vice versa can happen when taxes are lower. Therefore, it can be said that business environment influence organisational behaviour and market responses.
Schiffman et al. (2013) remarked that culture of different countries or even regions have their own distinct characteristics and therefore, firms have to make their decisions based on the cultural perspective as well. For example, in UK people are permitted to eat pork. Tesco also sells canned pork. However, if Tesco needs to do business in UAE, this policy needs to be changed. As per the culture of UAE, pork is not permitted to eat whereas in India beef is not permitted to eat. Therefore, it can be said that based on cultural perspectives as well, businesses need to make their business policies.

Task 4:
4.1 Discussing the significance of international trade to UK business organisations:
International trade is a way to produce every goods from their own business organisations with various services though out the other countries (Ruigrk and Van Tulder, 2013). It is very important to increase the profit and economic status for a growing nation. It is seen that, in a particular country some goods can be produces naturally, so that country can execute the extra goods for international trading business. By this way, the UK based companies get more revenue, popularity and mostly a good numbers of customers with more sales benefit. UK organisations get the following benefit from international trade:
Expand of markets: UK was and is a well developed industrial country. It is general that as a well developed country, UK is about to produce extra products. International trade helps in increasing the product market as a country can sale its products to another country or market. The same is with UK as well. Business organisations can enter into other markets and thereby are able to sell products to international customers. Thus, UK is able to gain foreign money by selling products to international market.
Low cost raw materials: UK import low cost raw materials from countries like Bangladesh, India and China and produce products and sell them in the UK market as well as in the foreign market. Thus, international trade is able to help UK business organisations to gain much profit from international trade by gain low cost raw material and selling the products in high price.
Improvement of UK economy: By doing international trade, UK organisations are able to establish their branches in other countries. Thus, the profits they gain in other countries is reverting back to UK and thereby contribute to the growth of UK economy. Further, due to international trade, UK business is able to flourish their markets all over the world (Ruigrk and Van Tulder, 2013).
Thus, from the above analysis, it can be said that international trade has been effective for UK in improving its economical condition.
4.2 Analysing the impact of global factors on UK business organisations:
UK is a well developed country. It has its operations all over the world since the middle ages. However, time changes new political powers have emerged in the world, especially after the 2nd World War. The way business was conducted has changed. In the modern scenario, Globalisation has become a major global factor that is affecting every country and every business organisation and UK businesses are not different from it. Due to globalisation, products from a distant country are being supplied to another country to fulfil consumer demands. On the other hand, businesses are able to establish their branches in other countries where they can gain raw materials in cheap price. Cavusgil et al. (2014) remarked that globalisation has provided organisations with the opportunity to expand their presence in the international market. However, Foss and Knudsen(2013) has shown a danger for organisations of developed countries as well. Along with the development of Globalisation, another concept, guarded globalisation has also emerged in the emerging markets. Guarded globalisation is about restricting trade relations within few states. China is a good example which has initiated guarded globalisation concept in order to provide benefits to the local companies rather than international firms. Other emerging countries like India have initiated campaigns like Made in India which are signs of guarded globalisation. Therefore, even though UK organisations are enjoying profitable growth in the emerging markets, these global factors are expected to impact on UK economy negatively.
However, according to the point of view of Schmidt (2013), there is not only guarded globalisation or protectionalism in the emerging markets; there are business alliances between countries. For example the BRIC countries. Eventually, the BRIC countries-Brazil, Russia, India and China has become the leaders in the international market, China and Russia being the leader among them. It is found out that more than 65% electronic products in the UK market are from China. It shows the extent to which UK has become dependent on China for electronic products. As these emerging markets will grow more in the upcoming future, it will become a major threat for the UK economy.
4.3 Evaluating the impact of policies of the European Union on UK business organisations:
As per EU rules, the members states in European Union are able to do trade freely without any trade barriers. All countries within the EU needs to do business in EURO and are free to open business in any areas of European Union (Ruigrk and Van Tulder, 2013). Therefore, it becomes possible for UK business organisations not only to establish their branches in other EU countries, but also to gain profit and bring it back to UK. Schmidt (2013) remarked that free trade makes it possible for businesses to export and import their products within the free trade market. Being in the EU, UK business organisations are also able to export and import their products without any tariff and trade barriers. If there is trade barrier, then doing business in other countries is expensive as trade tariffs increase the price of products.
UK is a member of EU though the decision taken in Brexit seems to be catastrophic for UK businesses. Due to the decision taken in Brexit, UK will no longer be a member of EU and thereby will not be able to gain the benefit it obtains in the current situation. As per the case scenario, it is seen that UK exports more than 50% of its products to EU markets. However, due to the decision of leaving EU means that even though UK will be able to export its products to EU, it will have to pay trade tariff which will increase the product price and will decrease the profitability that the firms of UK used to get from being in the EU. However, as argued by Schmidt(2013), being not in any contract with other countries, a country is able to choose own trade relations. Therefore, as a result of Brexit, UK will be able to establish trade relations with the emerging markets like India and China from where the businesses will be able to gain more profit. Developing and emerging markets has low trade tariffs as they intend to gain foreign direct investment. UK businesses can also invest into the emerging markets from where they will be able to gain not only cheap raw material, but also high quality human resource in cheap price. Therefore, even though normally Brexit seems to be catastrophic for UK, it is beneficial for UK to establish international trade relationship in the age of globalisation.
However, as per the report from Cer.org.uk(2016), it is seen that even after doing business in EU as per World Trade organisation's rules, UK will have to incur losses equal to 2.7% of its total GDP whereas if the productivity is hit hard, then, this may arise up to 9.5% of GDP which indicates a long term economical disaster in UK. Thus, it can be said that even though, it is presumed that Brexit will not impact UK economy, it is actually going to destruct the UK economy in the upcoming few years if new measures, especially new trade relations are not established within few years.
Conclusion:
From the above analysis, it becomes clear that a business organisation operating in a specific business environment or market needs to follow the rules and regulations like as the competition policies. On the other hand, it has also become clear that as modern business environment has become globalised, globalisation and the global factors has a huge influence on the businesses as well as on the economy of the country in which the company operates. Further, it also becomes clear that within an organisational context, the external and internal business environment including political, legal, social, technological, environmental and economical factors plays a very important role in shaping business decisions.