Unethical Issue And Financial Perform...
Unethical Issue and Financial Performance: Chevron Company Assessment Answer
Answer
Unethical issue and financial performance
Chevron Company
Introduction
With the ramified complexities and consistent market making to strengthen the share price in market, Chevron Company has faced several unethical issues such as agency issues, ethical dilemma and stakeholder transparency issues.
Unethical issue and its impact on the financial performance of Chevron Company
It is analysed that companies with the strong ethical identity tend to be more sustainable and attract more investors for investment. Conversely, lack of business brand image, could lead to negative financial results of company. It is analysed that Chevron's business values and conduct accompanied with the ethical code of conduct is built on the core values and divulges the key principles which guides its business conduct. However, due to the increasing business conducts and international business alliance, Chevron has faced international agency problem. It shows the conflict of interest inherent in the strategic alliance made by company with other party. This problem arise when company entered into the business transaction with the related parties. It was alleged to the company that the contract between the parties was not entered at the arm length price. This was considered in the unethical issue area of the Chevron Company and it had to face high loss in its business revenue (Aidoo, & Mensah, 2018). After assessing the annual report of Chevron Company, it is found that company had to face downfall in its profitability in 2013 as compared to last three year data. The unethical issue of the agent problem influence the brand image of company in negative manner. It eventually reduced its sales in market and destructed its business for the time being in force. The below given table shows that how agency problem in company had impacted the profitability of the Chevron Company. This shows the viability of the financial position of company based on the ethical issues (Business ethics, 2018).
Financial performance of Chevron Company before 2013
| | | | | | | |
| --- | --- | --- | --- | --- | --- | --- |
| Profitability | 2008-12 | 2009-12 | 2010-12 | 2011-12 | 2012-12 | 2013-12 |
| Net Margin % | 8.77 | 6.23 | 9.55 | 10.92 | 11.35 | 9.73 |
| Asset Turnover (Average) | 1.76 | 1.03 | 1.14 | 1.25 | 1.04 | 0.90 |
| Return on Assets % | 15.44 | 6.44 | 10.89 | 13.64 | 11.83 | 8.80 |
| Financial Leverage (Average) | 1.86 | 1.79 | 1.76 | 1.73 | 1.71 | 1.70 |
| Return on Equity % | 29.23 | 11.74 | 19.31 | 23.75 | 20.30 | 15.00 |
| Return on Invested Capital % | 26.61 | 10.61 | 17.40 | 21.68 | 18.68 | 13.46 |
| Interest Coverage | — | 662.71 | 642.10 | — | — | — |
(Chevron Company,2019).
In addition to this, this graph shows how Chevron has faced drastic loss in its profitability throughout the time due to the agency problem it had to face in its business (Chevron Company, 2019).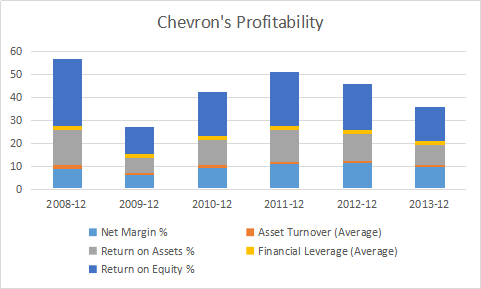 (Yahoo finance, 2019)
After assessing the annual report of Chevron Company, it is found that Company had also faced ethical issue related to business transparency and failed to harmonize its domestic and international accounting standards while reporting its financial statement. It is analysed that if company wants to manage its business and financial position then it needs to keep its business more transparent to its stakeholders. The transparency issues and agency problem both have negatively impacted the financial position and lower down its profitability by 22% in 2013 as compared to last three year data (Zhu, 2014).Conclusion
The crux of this report is that unethical issues has direct impact on the business sustainability and financial performance of company. Therefore, it is inferred that company should avoid the unethical issues and problems if it wants to sustain in long run.
Customer Testimonials
I was in urgent need of Sample papers for my research work and when I inquired about the best place to take it from a set of teachers they pointed at ABC Assignment services and I went about signing into it. Their samples are top notch with experts who are very skillful and student friendly and has such rich content in their writings and I found it very helpful indeed and felt very useful as well.

Sam, Queensland
I keep getting caught amidst a lot of extracurricular activities that leaves me with no time to concentrate on my studies. On a friends recommendation I started using ABC Assignment Help's services. They're the best in the world with their premium assistance and originality. I owe it to them for my good grades and new accomplishments in my academic life!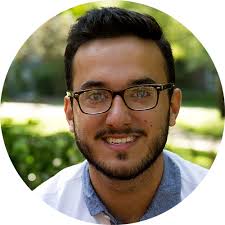 Andrew, Liverpool
I was genuinely surprised with the services provided by ABC Assignment Help! They proof-read all my assignments, following the exact same instructions provided by the university guidelines and offer one of the best writing services. Their writers are highly qualified and don't leave a single thing unnoticed. They structure every single idea of mine into a master piece!

Brian, Darwin