Using Calculated Fields And Maps For ...
Using Calculated Fields and Maps for Research Assignment 5 Answer
Answer
Assignment 5 – Using calculated fields and Maps for research
I have made 5 worksheets of Map, Sales/Profit, Profit/Region, Sales/State & Category of sales. I considered these to identify which areas result in the greatest number of sales and through which the greatest number of profits comes. Also, to check which category yields the maximum number of sales and also check which states play the most significant role in sales and profit.
All the worksheets in the dashboard have filters activated. So, if we click any particular region in a map then all the other worksheet shows results of that particular region only.
Findings: According to my finding, the maximum sales come from Australia and the maximum profit comes from the central region, with France being the most profitable country and in France, the most profitable state is Ile-de-France with office supplies being the most profitable whereas, technology has the maximum number of sales.
Similarly, if we see the African continent, South Africa has the maximum number of sales but Democratic Republic of the Congo yields the greatest number of profits, wherein, Kinshasa is the most profitable state of Democratic Republic of the Congo.
So, activating filters basically helps to drill down information from the top to get the useful insights of any particular region or country. Here we can apply filter at anything and the worksheets will show results of that particular field which would help us in decision making eventually.
Recommendations: Seeing the profit and sales worksheet, it is easily seen that there is a lot of scope in the regions like, West, East, Africa, EMEA and Canada as there are requirements but sales and profits are not showing it properly.
There are good figures in the regions of Central Asia, Oceania, South, Caribbean and South East Asia but there is still good room to have great sales and profit figures from these regions.
There are some great numbers from Central, North and North Asia.
So the companies should focus and divest their money from great markets to not so good market so that they can increase their market share. Whereas, in good markets their share is already increasing at a constant rate so they should continue the same way to grow in those regions.
Customer Testimonials
I was in urgent need of Sample papers for my research work and when I inquired about the best place to take it from a set of teachers they pointed at ABC Assignment services and I went about signing into it. Their samples are top notch with experts who are very skillful and student friendly and has such rich content in their writings and I found it very helpful indeed and felt very useful as well.

Sam, Queensland
I keep getting caught amidst a lot of extracurricular activities that leaves me with no time to concentrate on my studies. On a friends recommendation I started using ABC Assignment Help's services. They're the best in the world with their premium assistance and originality. I owe it to them for my good grades and new accomplishments in my academic life!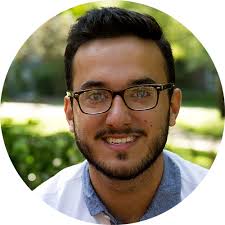 Andrew, Liverpool
I was genuinely surprised with the services provided by ABC Assignment Help! They proof-read all my assignments, following the exact same instructions provided by the university guidelines and offer one of the best writing services. Their writers are highly qualified and don't leave a single thing unnoticed. They structure every single idea of mine into a master piece!

Brian, Darwin