Using Workplace Flexibility As A Tale...
Using Workplace Flexibility as a Talent Strategy Assessment 2 Blog Answer
Answer
Industry Article: Using Workplace Flexibility as a Talent Strategy
Discussion: "Management is the pursuit of flexibility"
The management always urges for the flexibility in the organization to direct them in the path of attaining success. This article highlights the importance of the workplace flexibility as exhibited by the management for utilizing it as the talent strategy of the organization. In the flexible working environment, the managers ensure rescheduling of tasks as per the benefit of the employees. The application of the democratic leadership strategy enables the employees engage in the work process with the leaders and managers. The article highlighted the importance of leveraging flex for redesigning the working process (SHRM, 2019).
Quinn et al. (2015) has commented that flexibility does not only allow learning but amalgamating and balancing the different competencies. The work culture flexibility is one such stepping stone that encourages the employees to learn, balance their work and contribute the best towards organization. Bal & De Lange (2015) mentioned that flexibility in the management encourages better teamwork thereby attaining the objectives of the organization. Qin, Nembhard and Barnes (2015) opined this enable selecting the best employees as the employees remain loyal to the organization.
As a junior executive in my organization, I have always realised the importance of flexible work culture. Our leaders have ensured that we can work as per our leverage but the main motive was to attain the designed objectives. Flexibility has helped to improve the value proposition of the employees and helps recruiting untapped talent pools.
Customer Testimonials
I was in urgent need of Sample papers for my research work and when I inquired about the best place to take it from a set of teachers they pointed at ABC Assignment services and I went about signing into it. Their samples are top notch with experts who are very skillful and student friendly and has such rich content in their writings and I found it very helpful indeed and felt very useful as well.

Sam, Queensland
I keep getting caught amidst a lot of extracurricular activities that leaves me with no time to concentrate on my studies. On a friends recommendation I started using ABC Assignment Help's services. They're the best in the world with their premium assistance and originality. I owe it to them for my good grades and new accomplishments in my academic life!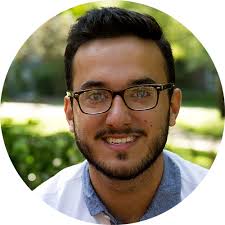 Andrew, Liverpool
I was genuinely surprised with the services provided by ABC Assignment Help! They proof-read all my assignments, following the exact same instructions provided by the university guidelines and offer one of the best writing services. Their writers are highly qualified and don't leave a single thing unnoticed. They structure every single idea of mine into a master piece!

Brian, Darwin