Visa Compliance, Cancellation And Rev...
Visa Compliance, Cancellation and Review in Australia
Answer
University
VISA COMPLIANCE, CANCELLATION AND REVIEW
Introduction
John Smithers have been enjoying a temporary Special Category Visa (Sub class 444) and residing in Australia for almost a decade. His individual credentials suggest that he is revered motor mechanic in the reputed and automobile unit of Toyota and extensively accredited for his consistent and efficient record of accomplishment. On the other hand, he has been repeatedly accused of social misconduct and several petty criminal activities that include Drunken driving without appropriate license and burglary along with the possession of lethal weapons. As reported, in most of the cases he has been able to evade the penal wraths in terms of substantial compensation. As per a recent notice, he has been informed with a persuasive notice of visa cancellation since he has not been able to pass the character test in accordance with the Migration Act 1958 under the section of 501(2).
This study is supposed to address the prospects and possibilities of this notice to flourish. Furthermore, it is also supposed to endow John with the acumen that might assist him to evade the penal wrath within the due course.
Opinions regarding the prospects of Success of the Notice of Visa Cancellation
In this regard, the promises regarding the Special Category of subclass 444 needs to illustrated in order to obtain the introspection to judge the current condition. The objective of this Visa is devised by the Trans-Tasman Travel Arrangement which enables the respective applicant to enjoy an unimpeded access across the Trans-Tasmanian provinces of Australia and New Zealand[1]. On that note, it is imperative to introduce that it is not a permanent visa as it appears to be.
The applicants enjoy a non-restricted access across the borders in free of cost and simultaneously suffer from gross discrepancy while availing public resources and governmental benefits. In accordance with the current context, it is an exaggeration to mention that John has also been endowed with the specific facilities and in terms of Migratory, regulations free to travel within these Trans-Tasmanian countries[2]. In accordance with the Migration Act 1958, specifically section 501(2), an applicant is supposed to pass the character test and any reasonable doubt from the relative authority is potent enough to debar the applicant from the access of the migratory rights and facilities. The cancellation of Visa is one of its extreme aftermaths where the applicant is considered incapable to satisfy the relevant authority.
In regards with the current case, John Smithers has been living in Australia for a decade though he has his ancestral home in New Zealand, which he seldom visits. Moreover, by the virtue of the Special Category Subclass 444 visa, he is considered eligible to attend the respective facilities that this product of Travel Arrangement pact has proclaimed to provide. On this regard, the notice of visa cancellation of John Smithers found its prominence since he has been repeatedly accused of being involved in criminal activities and owns a substantial criminal record embellished with a vain attempt of petty burglary while possessing lethal weapons.
As an immediate legal consequence, he has been sentenced with the terms of temporary imprisonment for a considerable course of period[3]. In each of the cases, he have to pay a substantial financial penalty in terms of compensation in order to evade the mandatory penal wrath. Moreover, the statement posed by the parents of John afterwards the notice seem framed upon their chronic disappointment regarding the social misconduct that John is prone to dispense consistently. This valid and valuable statement by their parents can be posed to consolidate the intent ofthe notice of visa cancellation.
The criminal accounts of John Smithers majorly comprised of three considerable offences due to which he was charged and consequently convicted in three successive years. At the incipient phase, he has surrendered himself over the relevant authorities and successively implored guilty in front of them. In the first case, he has been accused of dispensing drunken demeanor along with the charges of petty theft. Furthermore, he has been convicted for considerable times with the accusation of driving without license. On that note, he has been obliged to undergo several substantial suspensions from his workplace due to this delinquency. His criminal record has touched its heinous extreme when he has been found with a samurai sword and several other lethal weapons due to which he has been convicted with the verdict of imprisonment with the duration of three months[4].
Apart from everything, John is still eligible to evade this notice of cancellation on the grounds of moral remorse and subsequent repentance. Since he has recently discovered that his wife is pregnant with the fetus aged seven months, he significantly started developing a strong sense of guilt regarding his previous misconducts coupled with an equally profound sense of regret and remorse. Moreover, the report outcomes from his counselor of mental health suggest that positive influence and convincing inspirations would be adequate to improve his cerebral as well as social status of existence. Furthermore, in accordance with some domestic endorsement, it is very evident from the perceptions that John posses regarding Australia are endowed with immense reverence and appreciation towards the native lifestyle and culture.
This will enable John to demonstrate great inclination towards the domestic norms and might encourage the Australian court of Justice and Migration Department to reconsider the prevalence their notice. Some of the prevalent and reputed case study suggests that, this is an effective way to show compliance towards the acumen of judgment of the court of justice that might eventually lead the convict towards the evasion of penal wrath. In such cases, the potential convict is proclaimed with the obligation to get imnvolved into works and efforts which was charitable and owns a direct connection with the spirit of serving the underlying society. These issues are very likely to arise and might oblige the respective concern driven by the Migration Act '58 to reconsider their notice.
Available Options and Time constraints of exercising them
The associated case study is one of the critical ones in terms of consequences that have been extensively discussed in Section 501 of the Migration Act '58. This is because of the fact that this section does not allow the convict to appeal for further review of the issued notice approved by Migration Control department in ant judicial units such as AAT (Administrative Appeal Tribunal)[5]. In the current case, John Smithens, being a revered mechanic has been found involved extensively in the events that suggest the notion of public brawls.
He has been justifying his accommodation and residence by the terms of Special Category visa of subclass 444 for almost a decade now. As per his aids in current quarters, he typically possess a strong sense of appreciation regarding the outdoors of Australian culture and often transmits great acknowledgement regarding the governmental affairs. On that note, John can be recommended to demonstrate this affinity and reverence towards Australia in the federal court of Justice in Australia which might assist him to evade the current notice of debarring the validity of visa. Moreover, he needs to gain an awareness about the fact that the federal court ofjustice is the only avenue where he can plea.
As per the notes provided in the federal court by his solicitor suggest that recently he has developed a strong sense of remorse and repentance that might pave him towards the positive side of his stature. Moreover, it has also been extensively reported that he has started developing a strong sense of guilt regarding his misconducts, which is eventually leading him towards the self-improvement and mental health. In this advent, he can be recommended from a moral perspective to get involved in some charitable works or such efforts that is directly related with catering the society in order to develop memorials that can be posed in the federal court of justice as an concrete evidence of his individual improvement.
In this regard, John can be diplomatically advised to exploit his Trans-Tasmanian descent since, in accordance with the acumen acquired from some scholarly article, it is evident that the federal court is flagrantly driven by the impulses of border as in most of the cases; the hearing does not even lead to hearing.
As per the notice issued to John, the minister has forwarded the verdict thyself since the proportion of social misconduct disposed by John has transcended the prevalent benchmarks of reconsideration. On this note, the recommendation for John to appeal in the Federal court of Justice can be advanced if he is willing to seek assistance of a advisory firm that mainly deals with migratory problems[6]. This is recommended due to the fact that the matter needs to prepared and posed in the draft associated with some mandatory filling substantial admissions since it is time intensive and the associated drafts lose its validity within a course of interval. The name of Irish Bentley Lawyers can be suggested to John which firm must assist John with the requisite advice and expertise that might assist him to evade this tricky legal catacomb.
Apart from everything else, accepting the risk of being a little reflective, the moral shift from audacity to remorse that John has been inherently instilled with pertains the potential to transform him. Moreover, regarding the issue of visa cancellation, John has been insistently advised to plea in the federal justice legislature while involving in activities that ensures his moral alleviation. Furthermore, the sense of appreciation that he explicitly possessed in terms of Australian culture and Trans-Tasmanian impulse will obviously assist him to evade this penal debarring of his domicile.
Conclusion
The intent of the relevant authority to issue a notice of the Visa Cancellation can be justified on the grounds of social misconduct and petty burglary that John Smithens is prone to diepense in his individual quarters. On the other hand, the sense of remorse that John has been developed while evaluating his individual stature can be the governing aid for him to evade this act of penal wrath. Moreover, his immense reverence towards Australian culture coupled with his Trans-Tasmanian descent will obviously enable him with his visa being intact.
Customer Testimonials
I was in urgent need of Sample papers for my research work and when I inquired about the best place to take it from a set of teachers they pointed at ABC Assignment services and I went about signing into it. Their samples are top notch with experts who are very skillful and student friendly and has such rich content in their writings and I found it very helpful indeed and felt very useful as well.

Sam, Queensland
I keep getting caught amidst a lot of extracurricular activities that leaves me with no time to concentrate on my studies. On a friends recommendation I started using ABC Assignment Help's services. They're the best in the world with their premium assistance and originality. I owe it to them for my good grades and new accomplishments in my academic life!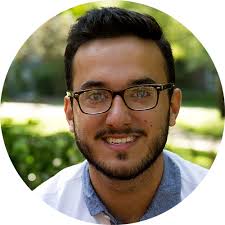 Andrew, Liverpool
I was genuinely surprised with the services provided by ABC Assignment Help! They proof-read all my assignments, following the exact same instructions provided by the university guidelines and offer one of the best writing services. Their writers are highly qualified and don't leave a single thing unnoticed. They structure every single idea of mine into a master piece!

Brian, Darwin