Western Australian Teachers Superannu...
Western Australian Teachers Superannuation Fund
Answer
Western Australian Teachers Superannuation Fund
Introduction
It is believed that the mentioned fund is underfunded while the ideal ratio is 80%. The following analysis has been performed for a projected period of 30 years with following inputs and constants:
The following pages discuss Western Australian Teachers Superannuation fund's funding status with respect to the fund balance and obligations. For this purpose, a horizon of 30 years has been considered and modelling has been performed in Microsoft Excel spread sheet.
This report discusses the modelling steps as well as output and various scenarios by changing the inputs.
Model Overview
The following screenshot presents the inputs and constants used for the purpose of modelling:
Further, the payable pension to teacher is calculated as: 2.2%*Years of Service*Final Salary. This si then multiplied by number of covered superannuants to arrive at the total amount of pension payable in a year. Number of covered superannuants, in turn, is calculated by adjusting number of active teachers for attrition and productivity factors and retirees, as provided. The payout is calculated as payout factor multiplied by the payable pension. The discount factor has been sued to arrive at NPV of benefits payout.
A sample screenshot of model for first 6 years is presented below (amounts in USD billions):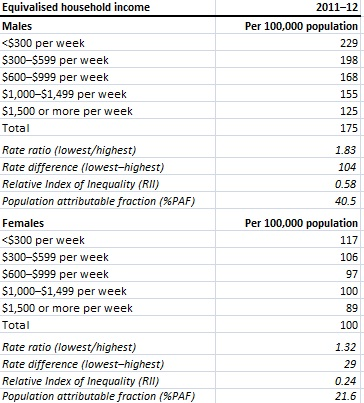 Scenarios
Once the model has been prepared, 'WhatIf' tool in Microsoft Excel has been used to generate various scenarios as requested:
Base Case
This case refers to the same case as generated, with no change in inputs.
While the closing fund balance is able to remain positive till 2019, it quickly turns negative, indicating underfunded status of the fund and gravity of the situation.
Worst Case
This case refers to changes in input whereby, rate of return on investments reduces from 7.5% to 3.0% and productivity of teachers goes to 0%. The scenario generates similar results as in case of base case where the fund becomes unfunded in 2020. This is because the rate of return on investments will not impact much when fund balance is zero or negative, indicating that no fund is there for investments. For this reason, the excel model uses 'Max' formula to avoid rate of return on negative fund balance. In such cases, the column will show '0'.
Aggressive Case
In this case, the closing balance of the fund increases a little as assumptions are such whereby cost of living adjustment is only 1%, rate of return on investments is 10% and employee contribution to the fund increases by 0.5%, from 9.5% to reach 10.0%. Further the productivity of the teachers has doubled, from 0.5% to 1.0% leading to reduced number of teachers (and thereby reduced pension liability).
Despite this, while the closing fund balance is able to remain positive for a while, it quickly turns negative, indicating underfunded status of the fund.
In the aggressive case, NPV of unfunded liabilities is $4.3bn in 2018 while the ratio is -100.1%. The fund balance is sufficient to cover Year 1 but not whole period.
Rescue Case
This case demanded to know the employer contribution if a ratio of 80% was to be there. Hence, first the Microsoft Excel Goal Seek (or solver) functions were used to get a ratio of 80% in final year 2048 by changing only employer's contribution. The function resulted in an employer contribution of 11.15 times.
Recommendations
In any of the scenarios as discussed above, the ratio changes only slightly but the overall trend remains same, that the fund balance will turn negative and be insufficient to meet payout obligations. Hence, the
employer contribution needs to be increased and the fund needs to earn a higher return on investments so as to cover up the obligations.
Another way to improve the state is to look into inputs and constants value. For example, the discount rate factor is very low. If we increase this factor, NPV will automatically come down and give a better picture. The long term rate of return at 7.5% is quite low and perhaps the fund can look at better investment avenues, or, may be the number itself is understated, resulting in underfunded status. The administrative expense seems to be very huge and must be looked into and cut down.
Conclusion
It can be seen that while 2018-19 fund balance covers the liabilities, the following years present a different story. The fund balance continues to go down steeply to turn negative while the payout is ranging within $9.5-$46.0 million. This will definitely cause the fund to become unfunded.
Hence, in order to ensure that the funding is sufficient, the inputs need to be altered accordingly. For example, final salary give back should be implemented, the contribution from employees and employer can be increased, the investments can be done aggressively to earn a higher rate of return. Further, efforts can be done to increase teacher's productivity so as to reduce the number of teachers and corresponding liability.
The rescue case shows the miserable state of this fund. In order to maintain a ratio of 80% in 2048, the employer contribution had to be increased from 2.5 times to 11.15 times which is very difficult to achieve and justify.
Customer Testimonials
I was in urgent need of Sample papers for my research work and when I inquired about the best place to take it from a set of teachers they pointed at ABC Assignment services and I went about signing into it. Their samples are top notch with experts who are very skillful and student friendly and has such rich content in their writings and I found it very helpful indeed and felt very useful as well.

Sam, Queensland
I keep getting caught amidst a lot of extracurricular activities that leaves me with no time to concentrate on my studies. On a friends recommendation I started using ABC Assignment Help's services. They're the best in the world with their premium assistance and originality. I owe it to them for my good grades and new accomplishments in my academic life!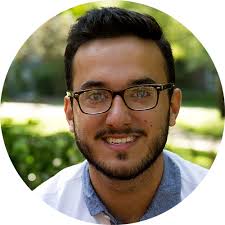 Andrew, Liverpool
I was genuinely surprised with the services provided by ABC Assignment Help! They proof-read all my assignments, following the exact same instructions provided by the university guidelines and offer one of the best writing services. Their writers are highly qualified and don't leave a single thing unnoticed. They structure every single idea of mine into a master piece!

Brian, Darwin