Whether Technology Usage Enhance Acad...
Whether Technology Usage Enhance Academic Performance Assessment Answer
Answer
Essay Title:
According to some research, technology usage may enhance academic performance. Do you agree?
I agree that technology usage can promote academic performance mainly and here I am going to discuss on the topic to prove its legitimacy. Therefore, the problem is analysed from the perspectives of different authors and using some evidence.
Cell phones are considered as an essential part of culture and college life. Even an unintended observation of present-day college students can show that cell phones are used covertly and overtly in each thinkable campus background-comprising classroom. According to researchers, college students use cell phones frequently during lectures in spite o knowing that it is against the rule. As the technology related to cell phones lingers its continuous modernisation, it appears to be able to support student learning and enhance their academic performances (Lepp, Barkley & Karpinski, 2015). For instance, today, students can access to all kind of scholastic-related information immediately whenever they need. Thus, it improves educational quality. Smartphones have a similar capability as a computer with an internet connexion. Students can share files, retrieve information; interact with tutors and fellow students online (Lepp, Barkley & Karpinski, 2015). Thus, technologies have improved the ability to learn flexibly with better access to necessary information and academic sources. As supported by Rashid & Asghar (2016), the extensive use of technology among the students of university and college has made higher education institutions globally acknowledge the requirement of including it in learning and teaching for apparent reasons. Technology usage improves self-directed learning and student engagement positively.
As stated by Lepp, Barkley & Karpinski (2015), many types of research have shown that college and university students use smartphones primarily for leisure activities such as social networking, watching videos, playing games and surfing internet. If used primarily for leisure compared to education, smartphones can interrupt learning in academic background. It makes the link between technology usage and academic performance unclear. However, Balubaid (2013) opposed the view and suggested that academic departments in universities and colleges conduct multiple activities including scheduling, teaching, course management and registration. With the emergence of digital culture and new technology, educational departments require deciding which of them to implement and when for functioning effectively. At present, knowledge is considered as a strategic asset in organisations and hence, the influence of expertise is a significant decision-making problem. It is evident by different researches that Web 2.0 technologies, including social media, are familiar and easy to use, enabling students sharing and improving knowledge within the small team environment. Therefore, today's universities are adopting a variety of collaborative Web 2.0 applications for enhancing learners' attitude, awareness and capability of using digital tools efficiently for recognising, accessing, organising, combining, evaluating and developing digital resources, building new knowledge and associating with others. Applications like social media, wikis, blogs and video sharing apps have gained acceptance in college settings for learning and teaching. At the same time, university students also have increased their presence in web 2.0 technologies over the years by increasing participation.
Thus, it can be stated that technology improvement learning refers to the process, which results in deep learning point and increases technology knowledge. Different researches put light on the development of technology and its impact on the education industry. The outcome of these researches has made it evident that technology plays a more significant role in enhancing the overall academic performance of learners. It improves the flexibility of learning and provides vast access to information. Students can acquire knowledge and build their skills more competitively using web 2.0 technologies. Besides, technological advancement enables learners sharing their issues immediately with their teachers by making a voice call or video call as required.
Further, they can discuss a problem with their friends instantly and thus, can solve a confusion or issue without having to wait for a day. As commented by Tawafak et al. (2018), in the era of modern technologies, teachers and learners implement various strategies for improving the learning process. Using the internet, students can connect with the collective groups under the direction of highly experienced faulty through open discussion. It helps in developing various discussion areas and creating multiple techniques for improving knowledge.
The emergence of modern technologies has made it easier for students to solve a problem instantly that they face while studying staying at their places or away from college. Using a smartphone, they can video call with their friends or an informal group of experienced teacher for discussion and solving a specific issue about their education. Hence, technological advancement can be considered as a boon for students to improve their academic knowledge and performance if they use it properly.
Customer Testimonials
I was in urgent need of Sample papers for my research work and when I inquired about the best place to take it from a set of teachers they pointed at ABC Assignment services and I went about signing into it. Their samples are top notch with experts who are very skillful and student friendly and has such rich content in their writings and I found it very helpful indeed and felt very useful as well.

Sam, Queensland
I keep getting caught amidst a lot of extracurricular activities that leaves me with no time to concentrate on my studies. On a friends recommendation I started using ABC Assignment Help's services. They're the best in the world with their premium assistance and originality. I owe it to them for my good grades and new accomplishments in my academic life!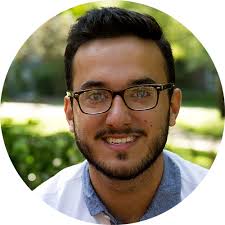 Andrew, Liverpool
I was genuinely surprised with the services provided by ABC Assignment Help! They proof-read all my assignments, following the exact same instructions provided by the university guidelines and offer one of the best writing services. Their writers are highly qualified and don't leave a single thing unnoticed. They structure every single idea of mine into a master piece!

Brian, Darwin