Worksheet Of Jacob And Taylor Weaver
Worksheet of Jacob and Taylor Weaver
Answer
WORK SHEET
Form 1040 includes the total of wages salaries and income of the year received by both Jacob and Taylor Weaver.
Home Mortgage interest is always a tax-exempt in income tax.
The estimated tax for the year 2018 is $2350 as the total income and all the exemptions and deductions are calculated, this leads to the total taxable income of the year of both Jacob and Taylor. Then the tax on the taxable income is calculated by checking the slab in which the taxable income falls. After calculating the income tax of the year the estimated tax is subtracted by the tax which the taxpayer had to pay. The total refund for Jacob and Taylor Weaver is for $2350, which has been calculated by this process shown in the return.
Jacob and Taylor Weaver will also receive Dependent care benefits as their child are dependable children. They paid a sum of $11,200 to Lil Tiger Day care for taking care for their children. They will receive the day care benefits up to $7,540.
The net receivables for Jacob from his clients are $53,000 for the year of 2018, which will reflect in Form 3800 of Business General Credit.
Jacob has paid Martin, who works for Jacob part time. For the 2018, Martin has worked for total of 820 hours. Jacob has paid him a sum of $10,500 as salary. Jacob has also expended for Martin for his disabled equipment a sum of $7,350.
Jacob will get a Disabled Access credit as Martin, who worked for Jacob is disabled and also Jacob paid for his equipment expenses. Jacob will get a total of $3,500 of Credit as allowed by calculating the tax benefit which has been offered by income tax.
Jacob and Taylor Weaver have both paid some amount for insurances like Dental and health insurances which they will get benefit in the return in Schedule A. Jacob and Taylor have paid a sum of $7,200 as Dental and Health insurance of $1,200 and $6,000 respectively.
They have also paid some local property taxes of amount $2,230 of the house they bought in the year 2018 only.
Customer Testimonials
If you are searching for any assistance for your Law assignment the best place to be at is definitely ABC Assignment Help without doubts. It saved me all the trouble by just doing my essay in no time and their team is full of qualified people and they are friendly to converse with do look it up and am sure you will find it helpful.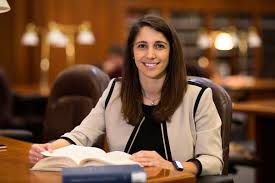 Stella, Sydney
Coding is my strength and being in the discipline of Computer Networking its mandatory to learn it efficiently. Their team of IT professionals and Experts are very knowledgeable and provided me assistance with this particular programming series I had issues with in less than 5 hours. Their service is highly recommended and so many graduates are finding it useful.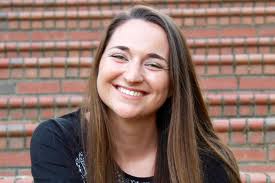 Luke, New South Wales
I had a harsh week as I was extremely debilitated and every one of my assignments were getting excessively and caused me an incredible mental breakdown. A companion of mine seeing my circumstance asked me to utilize ABC Assignment encourage, their quick and efficient administrations helped me complete my Contract Law Assignment with less stress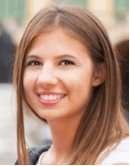 Rihanna, New South Wales