Worksheet Of Jacob And Taylor Weaver
Worksheet of Jacob and Taylor Weaver
Answer
WORK SHEET
Form 1040 includes the total of wages salaries and income of the year received by both Jacob and Taylor Weaver.
Home Mortgage interest is always a tax-exempt in income tax.
The estimated tax for the year 2018 is $2350 as the total income and all the exemptions and deductions are calculated, this leads to the total taxable income of the year of both Jacob and Taylor. Then the tax on the taxable income is calculated by checking the slab in which the taxable income falls. After calculating the income tax of the year the estimated tax is subtracted by the tax which the taxpayer had to pay. The total refund for Jacob and Taylor Weaver is for $2350, which has been calculated by this process shown in the return.
Jacob and Taylor Weaver will also receive Dependent care benefits as their child are dependable children. They paid a sum of $11,200 to Lil Tiger Day care for taking care for their children. They will receive the day care benefits up to $7,540.
The net receivables for Jacob from his clients are $53,000 for the year of 2018, which will reflect in Form 3800 of Business General Credit.
Jacob has paid Martin, who works for Jacob part time. For the 2018, Martin has worked for total of 820 hours. Jacob has paid him a sum of $10,500 as salary. Jacob has also expended for Martin for his disabled equipment a sum of $7,350.
Jacob will get a Disabled Access credit as Martin, who worked for Jacob is disabled and also Jacob paid for his equipment expenses. Jacob will get a total of $3,500 of Credit as allowed by calculating the tax benefit which has been offered by income tax.
Jacob and Taylor Weaver have both paid some amount for insurances like Dental and health insurances which they will get benefit in the return in Schedule A. Jacob and Taylor have paid a sum of $7,200 as Dental and Health insurance of $1,200 and $6,000 respectively.
They have also paid some local property taxes of amount $2,230 of the house they bought in the year 2018 only.
Customer Testimonials
I was in urgent need of Sample papers for my research work and when I inquired about the best place to take it from a set of teachers they pointed at ABC Assignment services and I went about signing into it. Their samples are top notch with experts who are very skillful and student friendly and has such rich content in their writings and I found it very helpful indeed and felt very useful as well.

Sam, Queensland
I keep getting caught amidst a lot of extracurricular activities that leaves me with no time to concentrate on my studies. On a friends recommendation I started using ABC Assignment Help's services. They're the best in the world with their premium assistance and originality. I owe it to them for my good grades and new accomplishments in my academic life!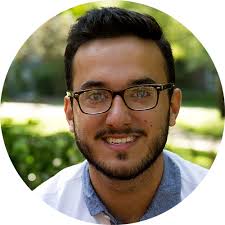 Andrew, Liverpool
I was genuinely surprised with the services provided by ABC Assignment Help! They proof-read all my assignments, following the exact same instructions provided by the university guidelines and offer one of the best writing services. Their writers are highly qualified and don't leave a single thing unnoticed. They structure every single idea of mine into a master piece!

Brian, Darwin