World Wrestling Entertainment: Feasib...
World Wrestling Entertainment: Feasible Solution extracting Profit
Answer
Assessment 2: Company Report
World Wrestling Entertainment, Inc. (WWE)
Executive Summary
Sports entertainment industry continues to grow at a rapid pace with the increasing fans and enthusiasts engaging or attending the events. With emergence of the industry as a global contributor, this paper focuses on operational approaches and procedures of world Wrestling Entertainment, Inc. (WWE) to identify an area that requires improvement. As a result, the report attempts to find a feasible solution for the company to enable it to extracting profitable returns from the growing trend worldwide. Over the decades, WWE has solidified its position to become a global brand worldwide. Throughout its journey, the global brand has demonstrated an increased commitment towards nurturing its talents and enabling a smooth transition into a modern approach that helps to fulfil the demands of a modern audience. Increasing criticisms and a number of unreceptive events, nonetheless, are hampering the progress of WWE. It is high time for the company to redefine its existing promotional strategy while developing a differential treatment in handling creative concerns, as well as organising special events.
Table of Figures
Figure 1: Sports Market by Segments in North America (PwC Sports Outlook, 2015)……………………………3
Figure 2: Most valuable sports events brands worldwide in 2017 (in million U.S. dollars) (Forbes and Statista, 2019)…………………………………………………………………………………………………………………………………...4
Figure 3: Business Logo (Corporate.wwe.com, 2019)………………………………………………………………………….5
Figure 4: Price Return Performance since July 16, 2018 (Zacks Equity Research, 2019)………………………..5
Figure 5: Negotiation of International Content Agreements and Sponsorships (Business Wire, 2018)….6
1. Industry Profile
WWE operates in the sports entertainment industry, which involves a certain kind of spectacles that organises competitive events using an exaggerated presentation, as well as a high level of display to entertain the target audience. According to Vogel (2014), the particular industry has become larger than ever due to increasing investments in new venues, rising global recognition and growing acceptance among athletes, causing the creation of more new opportunities for businesses. Continued focus on operational improvements has not only allowed businesses to maximise audience response but also helped to proliferate returns.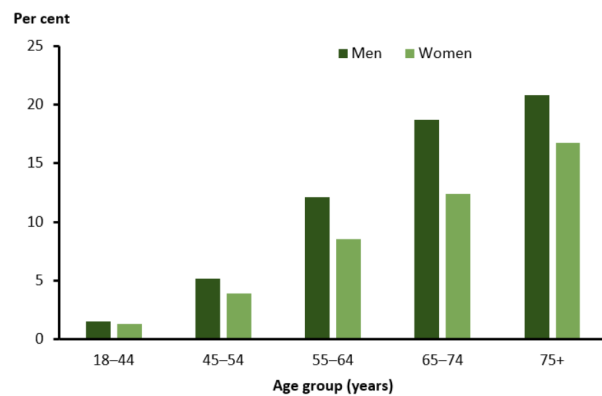 Figure 1: Sports Market by Segments in North America
(Source: PwC Sports Outlook, 2015)
The substantial growth of the entire sports market can be observed in North America, where the increased is expected from $60.5 billion in 2014 to $73.5 billion in 2019 (Heitner 2015). Such a substantial growth of the industry is driven mostly by the increasing projected media rights deals, rising from $14.6 billion in 2014 to $20.6 billion by 2019. Media rights deals, which surpassed gate revenues, has become the major contributor to business revenues, thereby creating a lucrative opportunity to expand business of WWE, an American player in the media and entertainment segment.
Figure 2: Most valuable sports events brands worldwide in 2017 (in millions of U.S. dollars)
(Source: Forbes and Statista, 2019)
2. Company Background
Although its popularity in organising various professional wrestling events, WWE has successfully diversified its operations in multiple segments, chiefly including real estate, movies and streaming media. WWE is headquartered from Stamford, Connecticut in USA. The company continues to play the role of the largest promoter of professional wrestling by arranging more than 500 events annually through its globally travelling brands that cover over 36 million viewers from 150 countries worldwide (Corporate.wwe.com, 2019).
Figure 3: Business Logo
(Source: Corporate.wwe.com, 2019)
Compared to its annual increase in total revenues, the company, as per its annual report of FY2018 Quarter 3, declared a lower annual growth at 1.1 percent. Movie and entertainment segment has contributed the maximum growth for the company recently. Operational performance of the business was exceptional throughout the second quarter of FY2018 mainly due to providing significant attention on increasing TV rights fees, digital content, numbers of subscriber base and monetised video contents across its digital, as well as direct-to-consumer platforms (Zacks Equity Research, 2019). The flourishing scenario prompted management to undertake a buoyant approach throughout the financial year.
Figure 4: Price Return Performance since July 16, 2018
(Source: Zacks Equity Research, 2019)
For improving performance and increase revenues throughout the next financial year, WWE has greatly focused on increasing numbers of subscribers, making strategic agreements and strengthening international sponsorships.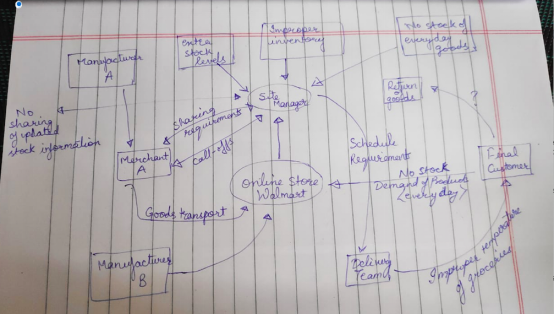 Figure 5: Negotiation of International Content Agreements and Sponsorships
(Source: Business Wire, 2018)
2.1 WWE Wellness Program
The sudden demise of Eddie Guerrero, one of top wrestlers in 2006, had prompted WWE to redefine its current Wellness Program. Guerrero's death at the age of 38, caused by prolonged abuse of prescription drug and steroid, led the management to provide a substantial focus on long-term health and wellbeing of the company's talents. The previous version of the program, which rejected independent testing of testosterone levels and anabolic steroids, was replaced by the modern form that essentially includes cardiovascular testing and monitoring, as well as aggressive substance abuse & drug testing policy (Walton and Williams, 2011). Abruptly ending the previous drug testing policy without specifying any reason was a faulty move by the company. The decision to launch the Wellness Program in 2007, however, was a swift approach of WWE, allowing the company to detect 14 of its superstars for using performance enhancing drugs and other substances. The Wellness Program, therefore, plays an integral role in increasing transparency of policies and procedures, thereby strengthening protection to talents alongside eliminating any misconducts.
With showing promising signs of future improvements, the particular program helps the company to detect any flaws creating concerns for the business. Such a credible approach has helped the business to implement unbending measures to prevent unlawful activities and care for valuable assets.
2.2 Transition from Attitude Era to PG Era
A smooth transformation from the Attitude Era (1997-2002) to the present day PG Era is one of the most important, yet less-recognised areas of WWE. Such a shift in attitude aims at providing more focus on attracting young wrestling fans worldwide by developing PG-driven contents. Although the move received wider criticisms from a broader proportion of wrestling fans, such a substantial transformation has over the years helped the company to create flexible contents, resulting in gaining more relevance to younger crowds (Barrett and Levin, 2014). Eventually, such a transition has helped WWE to create an increased appeal to children and teenagers alike to increase commitment toward future generations and communities.
Moreover, the decision to transform its business approach helps WWE to attract a younger population from around the world to reap more returns from the particular group of target audience (Sikon, 2018). Strikingly, it helps the company to blend the use of both young talents and veterans to enhance business growth for the upcoming years.
2.3 The Decision to move forward with Crown Jewel PPV in Saudi Arabia
After the incident of kidnapping and dismembering of Jamal Khashoggi, a prominent Saudi Journalist in October 2018, was revealed, WWE's decision to go ahead with the pay-per-view (PPV), called Crown Jewel in Riyadh, Saudi Arabia had received wider criticisms across the world. The disgraceful event of killing the outspoken critic of Saudi King had garnered massive attention around the world to create significant pressure on WWE authorities to hold its million-dollar PPV in KSA (Konuwa, 2018). As part of the Vision 2030 plan, WWE has signed a $450-500 million deal with KSA to form a 10-year agreement. Crown Jewel was the part of such an agreement between the company and the Kingdom. Pressure continued to escalate for WWE as senators from political parties urged the company to revoke its promotional approach. However, the company continued with the PPV, which immediately grabbed headlines in the midst of growing tensions between USA and KSA.
3. Conclusion & Recommendations
WWE had over the years strengthened its position in the sports entertainment industry, helping the business to become a globally popular brand. Growth trajectory of the business is supplemented by its improved vision towards talent wellbeing and creation of flexible contents attracting unexplored areas of target market. However, increasing criticisms concerning some untoward incidents continue to haunt the business progress, suggesting the company to consider following recommendations:
Creation of flexible and creative contents to enrich storylines alongside proper utilisation of key talents to gain increased acceptance among different demographic cohorts of target audience

Limit the numbers of PPVs, which act as a gimmick while restricting the company to a specific category, thereby losing relevance of many feuds

Removal of loosely scripted promotional tactics to redefine existing promotional strategy.
Customer Testimonials
I was in urgent need of Sample papers for my research work and when I inquired about the best place to take it from a set of teachers they pointed at ABC Assignment services and I went about signing into it. Their samples are top notch with experts who are very skillful and student friendly and has such rich content in their writings and I found it very helpful indeed and felt very useful as well.

Sam, Queensland
I keep getting caught amidst a lot of extracurricular activities that leaves me with no time to concentrate on my studies. On a friends recommendation I started using ABC Assignment Help's services. They're the best in the world with their premium assistance and originality. I owe it to them for my good grades and new accomplishments in my academic life!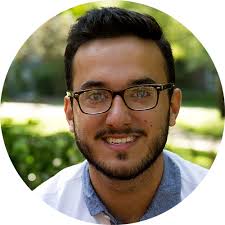 Andrew, Liverpool
I was genuinely surprised with the services provided by ABC Assignment Help! They proof-read all my assignments, following the exact same instructions provided by the university guidelines and offer one of the best writing services. Their writers are highly qualified and don't leave a single thing unnoticed. They structure every single idea of mine into a master piece!

Brian, Darwin