Part Time Jobs
Part time jobs
Our company is looking for young people with talent (only considerate students from reputed colleges and universities. Preferred countries: UK, Australia, US, Canada, UAE,Singapore, New Zealand and Malaysia) for abcassignmenthelp.com marketing activities. The primary objective of the candidates will be to promote the brand and bring more business. The main objective is to make the students understand the value of our services and turn them into potent customers.
Details of the Job:
Key Competencies
Aggresive, motivated, full of creativity
Improvisation, can work with as less supervision as possible.
Team player
Can change the outcomes and may have better ideas to implement.
Flexibility and prone to change of situation.
Desired Candidate Profile
A young perspectives person with aim of making excellence in a career by the age of 35 preferably pursuing PG/UG is considered to be a potent candidate.
Creativity is one of the most important things in our association. If someone is creative in making sales in our company, he will be considered as one of our primary potent consideration. Below are the skills that we are looking for our candidates:
Good and on the foot verbal and communicational skills.
Full of creativity, agility and experimental.
Ability to make progressive changes and make amend to new and aggressive changes in order to make the sales aggressive.
Job Description
To boost the brand awareness and make the company achieve new and successful heights.
To increase the popularity of the brand and the product associated making it famous in the nearby colleges and universities.
Ability to work on both offline and online platforms by means of the brochure, pamphlets, and other social media means. But the most important thing is to get the necessary means to provide the correct implications to boost the sales.
Should have a decent sales idea and bring in sales and collection.
Maintain a decent database and marketing campaigns via SMS, email marketing etc.
Coordinating B2C events.
Customer Testimonials
I had a harsh week as I was extremely debilitated and every one of my assignments were getting excessively and caused me an incredible mental breakdown. A companion of mine seeing my circumstance asked me to utilize ABC Assignment encourage, their quick and efficient administrations helped me complete my Contract Law Assignment with less stress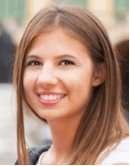 Rihanna, New South Wales
I grew up in a family full of lawyers and this got me inspired to become one too and having joined Law school I was very motivated and wanted to analyze case studies and learn the knacks of the discipline. With ABC Assignment help I was able to do it easily without any complications because of their stress-free process and many thanks to the team.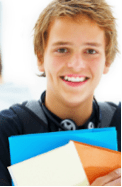 Daniel, Melbourne
Online Assignment Help services a year ago was not something I would have used due to past fraudulent experience where I was cheated and always took up the burden of being perfect. I have to accept that it got too much over the period of time and I was super worried and my friend told me to check ABC assignment Help and I was very reluctant because of my past. I challenged my fear and went ahead and I was very impressed with their services for consumer law assignments and I am a regular user since then.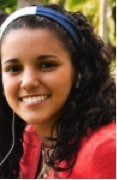 Hilary , Queensland